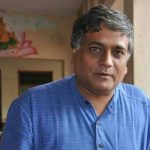 By Anil Dhir in Bhubaneswar, November 4, 2023: The nation has lost nearly 400 passengers in train accidents in the last six months. Accidents have been rising exponentially, trains are derailing too often. Only the serious mishaps get reported and highlighted in the media, the minor accidents and near misses are covered up.
The railway minister is busy giving power point presentations in five star hotels in the presence of paid crowds and pet media. His primary job is to explain how under Prime Minister Modi, Indian Railways is on a modernisation spree with plaza stations having modern passenger amenities and plush trains.
The PM flags off new trains like a kid playing with his toy train set. These "big-ticket railway projects" have led to a marked increase in rail travel and there is a bigger and immediate need to improve track maintenance and better signalling systems. This pseudo development will spell the doom for Indian Railways.
Considering that the 170 year old Indian Railway system is the lifeline of the world's most populous nation, its modernisation is essential to boost infrastructure and connectivity in the fast-growing economy. While the railways' target for passengers and freight carriage is phenomenally going up each year, it is juxtaposing the vital aspect of safety vis-à-vis higher passenger and freight loads.
In recent years the focus has been more on new trains and modern stations and not as much on tracks, signalling systems and asset management. Workers are not trained adequately or their workload is too high. One of the biggest concerns is that many railway personnel responsible for safety are chronically overstretched, under qualified and disillusioned.
The misplaced priorities are evident from the CAG report of 2021 which stated that "The money spent on non-priority areas rose from 2.76% ($56 million in 2017-18) to 6.35% ($121.5 million in 2019-20), which was against the guiding principles of RRSK deployment framework.
The colossal expenditure on Tejas, Vande Bharat, Namo Bharat and Bullet trains could have been better used to upgrade tracks, coaches and rakes, signalling systems and on laying additional tracks.
Replacement of over-aged assets and eliminating unmanned level crossings should be the priority. Training of officials and regular inspections should be the norm. Express, Super-fast express and goods trains are being delayed because of Vande Bharat trains.
There are specific issues that successive railway accident inquiries have failed to capture. These probes have clearly failed to identify the underlying causes of accidents and what measures should be taken how to prevent recurrences. Human error or poor track maintenance are generally given as the causes.
The east coast route, on which the recent crash occurred, is one of the oldest and busiest, as it also carries much of India's coal, iron ore and oil freight. The tracks are very old and the load on them is very high. Did we learn anything from the Bahanagabazar accident? No, both that and the present accident are similar in nature, two trains at the same track. That too in the same eastern corridor.