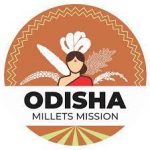 By Bizodisha Bureau, Bhubaneswar, November 09 2023: Odisha Chief Minister Naveen Patnaik on Thursday said his government is investing over Rs 2,500 crore for providing income and livelihood support to millet farmers of the state.
The state government recently launched the Odisha Millets Mission in 2017 with a focus on reviving an ecosystem of the cereal. For the government, the promotion of millets is about justice and equity to rain-fed farmers of Odisha, the chief minister said. The authorities have increased the direct benefit incentives for millet farmers and laid out assured procurement of ragi (millet), he said after inaugurating a two-day International Convention on Millets here.
Odisha is the "pioneer in designing a people-centric Millet Mission with focus on livelihood and nutrition of tribal communities", he said. "My government will put all the efforts to make Odisha become a centre of excellence on millet and contribute to economic growth, wellbeing, and health of the people of Odisha", Naeen said.
Noting that the United Nations has declared 2023 as the International Year of Millets, he stressed that Odisha is the first state to organise such an international convention involving all the stakeholders.
The chief minister praised the role of Mission Shakti Women Self Help Groups (SHGs) in the millet value chain. Under the brand of Millet Shakti, these SHGs have shown the world how millet-based enterprises can play an important role in improving livelihoods.
Naveen hoped that a roadmap for millets for the future would be prepared at the convention.
On this occasion, he awarded Sundergarh, Koraput, Rayagada and Nuapada for best production district in millets. He also felicitated 5 millet farmers for achieving exceptional success in production.
Speaking on the occasion, Agriculture & Farmers' Empowerment Minister Ranendra Pratap Swain said millets are cultivated in 177 blocks of the state and Mission Shakti women are leading farming and processing of the cereal.