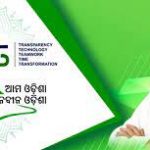 By Bizodisha Bureau, Bhubaneswar, November 6, 2023: Chief Minister Naveen Patnaik on Monday launched flagship 'Ama Odisha Nabin Odisha' scheme in parts of Kandhamal, Angul and Gajapati districts, under which each panchayat is given Rs 50 lakh for developmental works.
As part of the scheme, Baliguda, G Udayagiri and Phulbani assembly constituencies in Kandhamal district will get Rs 85.50 crore. In Angul district, Talcher, Pallahara, Chendipada, Athmallik and Angul assembly constituencies will get Rs 112.50 crore, and Rs 74.50 crore has been granted for Mohana and Paralakhemundi constituencies in Gajapati district, officials said.
Addressing the function through video-conference, Patnaik said the 'Ama (our) Odisha Nabin (new) Odisha' scheme will ensure the development of villages, both in terms of culture and infrastructure. He said the scheme aims at promoting the 'Jagannath culture' and the tradition of the state.
Besides, people will also get digital infrastructure, skill development centres and banking facilities under the scheme, he added. It will create opportunities for youths, women and farmers, Patnaik said.
The scheme was launched on October 10 with a budget provision of Rs 3,397 crore. A total of 90,723 projects will be implemented in 6,794 panchayats of the state as part of the scheme, said VK Pandian, the chairman of '5T' — technology-led transformative initiatives undertaken by the state government.