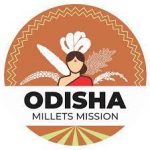 By Bizodisha Bureau, Bhubaneswar, November 11 2023: Odisha Governor Raghubar Das on Friday asserted that the Centre is transforming "local millet into a global brand" while addressing a valedictory function of the International Convention on Millets here,
The former Jharkhand chief minister said, "Millets are the traditional grains of our country. India is the forerunner in promoting millets. These crops often grow in arid regions with very little chemical inputs." Millets are also high in micronutrients compared to rice and wheat and have higher protein content, which is why they are often called "climate-smart crops", he said.
To make millet cultivation a global movement, India proposed a resolution in the United Nations to declare 2023 as the International Year of Millets. It was supported by over 70 countries and the UN General Assembly in March 2021 declared 2023 the International Year of Millets, he said.
Further, millets were declared as 'Shree Anna' in Parliament while a global conference on millets was organised.
He said that millets were even included in the menu by the White House during the visit of Prime Minister Narendra Modi to the USA.
Praising Odisha for being the pioneer state in the promotion of millets, the governor said NITI Aayog and the Centre have identified Odisha Millets Mission as a model initiative for replication by different states.
The World Food Programme (WFP) has also identified Odisha Millets Mission as a model that can be replicated across India, Africa and the Global South, Das said.
The international convention, which was inaugurated by Chief Minister Naveen Patnaik on Thursday, was attended by representatives from UN agencies, Centre, South Africa, Ethiopia, Japan, Nepal, and scientists, startups, experts, students and millet farmers.