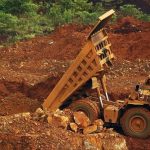 By Bizodisha Bureau, Bhubaneswar, October 17, 2023: The Union Ministry of Environment, Forest and Climate Change (MoEFCC) appears to have succeeded in holding the public hearing for the Sijimali bauxite block on Monday, notwithstanding the protest of tribals with the help of the Rayagada district administration and the Odisha State Pollution Control Board (OSPCB).
The Rayagada district administration claimed that the public hearing was done "peacefully" though there was heavy deployment of police force.
The public hearing was mandatory for issuing environmental clearance before handing over the bauxite block for mining purposes to a company.
Incidentally, the Vedanta Limited is very keen to acquire this mine for the Sijimali bauxite block (311 million tonne reserve) crucial for its alumina refinery plant at Lanjigarh in Kalahandi district. In February, Vedanta had emerged as the second bidder for Sijimali bauxite block spreads across the Rayagada and Kalahandi districts.
According to officials, the mining activities are going to affect 18 villages, eight from Rayagada and 10 from Kalahandi district. While the public hearing was held on the Rayagada side at Sunger in Kashipur block on Monday, the public hearing from the Kalahandi side will be held on October 18, an official source said.
Officials maintain that that the public hearing was held smoothly. Earlier, gram sabhas in 2013 rejected the mining activities in the Niyamgiri hills in Kalahandi district by Vedanta Since then it has been depending on the Odisha Mining Corporation (OMC) to feed its Lanjigarh alumina refinery plant.