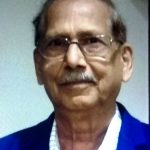 Prof. Raj Kishore Panda* in Bhubaneswar, October 17, 2023; A country's occupational structure exhibits its level of economic development. In case of India, however we are caught in a dilemma. India being a developing country shows some of the characteristics observed in case of developed countries. Looking at the changes seen in the sectoral contribution to GDP we find that agriculture's contribution to GDP has come down to 17 per cent in 2021 from 55 percent in 1951-52.
This decline in share of agriculture and allied sector in the country's GDP is consistent with normal development trajectory of the most of the developed countries. However, the occupational structure as we find shows that agriculture including allied activities provides employment for 44.2 per cent of the country's working population. What is important is that in spite of declining income level in agriculture this sector remains vital for job, income and food security for a sizeable percentage of people in the country.
Besides, contrary to the history of economic development of most of the developed countries in which we find that decline in agriculture has led to increase in industrial development, in India before we have been able to accelerate the process of development in industrial sector, we have jumped to service sector.
As per the latest available data the industrial sector comprising manufacturing, mining, electricity, and construction contributes about 31 percent to total GDP in the country. The share of employment in this sector hardly comes to 24 percent (NSSO data, 2021-22). On the other hand the share of service sector as per cent of GDP comes to 54 per cent of GDP and it employs 32 per cent workforce.
On the need for the structural change, the neoclassical economists did not attach importance in the process of economic development. It was Simon Kuznets who demonstrated that growth is brought about by changes in sectoral composition. He argued that along with growth, income elasticity of demand for agricultural products becomes low while there is increase in demand for manufacturing goods and services.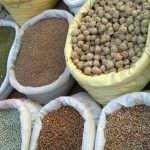 Besides, there is also difficulty in increasing the supply of agricultural commodities since agriculture being largely dependent on land which is a fixed factor and where operation of law of diminishing returns is mostly applicable. In manufacturing on the other hand supply can easily be increased with the help of capital and technology. So also the case with the services sector which gets expanded in an industrial economy. Thus Kuznets emphasizes income elasticity of demand as the primary cause of economic structure to change to achieve higher economic growth.
Generally five factors such as rate of growth, poverty incidence, and scope of additional employment opportunities, inequality and human development are considered to examine the structural changes in an economy. Let us examine the case of India. In the first place taking economic growth into account, during 1951-1980 growth was quite sluggish- 3.5 percent on an average. In 1991 with the adoption of economic reforms the economic growth has been found picking up.
The post-reform period has achieved growth rate of around 7 percent on an average. Increase in higher per capita income and consumption due to higher GDP growth in the post liberalization period contributed to reduction of poverty in the country. The Economic Survey 2011-12 has estimated that while it took nearly 40 years to double per capita income before 1980s it however increased 2.5 times within a period of 20 years in the post-reform period.
The incidence of poverty has shown a rapid decline over time from 45.3 per cent in 1993-94 to 37.2 per cent in 2004-05 and further to 32 per cent in 2009-10. The World Bank Study has shown that poverty decline was faster in the post-reforms period and particularly after 2000. The recent study of NITI Aayog (2023) has also corroborated that incidence of poverty has gone down significantly and it is below 15 percent. This is something a remarkable achievement in the face of rising population.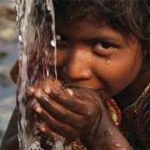 With regard to inequality, Simon Kuznets curve hypothesizes that as a country experiences rise in per capita income, rise in inequality in income distribution is observed initially which subsequently declines. This is exhibited as an inverted 'U'. Studying the Indian scenario scholars have opined that perhaps the first stage income inequality still continues in the country. Working on income data a study by NCAER reveals that Gini indices have increased from 0.52 to 0.55 between 2004-05 and 2011-12.
This indicates that income inequality has increased in the post-reforms period. Examining the factors contributing to inequality, Joseph E Stiglitz points out that three forces determine inequality in a country viz: market, politics and rent seeking. To him, in India all these three forces operate in heightening inequality in the country. Particularly the laws and regulations that shape the markets are also found helping rent seeking behaviour in the country .It is reported that many billionaires in India have multiplied their assets by obtaining state assets at below market prices.
Inclusive growth does not mean only poverty reduction but also it speaks about human development including gender development. The latest available Human Development Index published by UNDP has put India at 132 rank among the 191 countries (2023). India's Gender inequality index is still in a worse situation.
Thus, inclusive growth requires reduction in poverty, including improvement in HDI and GII. This suggests in raising productive employment opportunities and accelerating the provision of better health and education facilities and budgetary allocation to these two sectors needs to be enhanced in a big way. In their book India's 'Tryst with Destiny' Jagadish Bhagwati and Arvind Panagariya have rightly indicated what is wrong with India's growth trajectory-it is driven by elite consumption and sectoral imbalances and thus excludes disadvantaged groups benefiting from growth.
In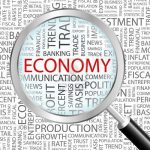 the context of the disadvantaged groups not benefiting from higher economic growth it is often stated that there is colossal corruption prevailing in every tier of administration in the country. Democracy has virtually failed in providing corruption-free governance. Mark Tully in his book 'India in Slow Motion' has written that corruption in India is from top to tail and this not only thwarts India's growth but also creates a divided society -a few exploiters exploiting too many.
To conclude we may say that to achieve higher economic growth with equity the first and foremost requirement is to generate quality employment through the provision of quality education. Since studies indicate that corruption has heightened inequality in the country, steps need to be taken to eradicate corruption particularly to make delivery system of public services more transparent and reaching the right people. Enforcing effective digital governance is the need of the hour.
• Formerly, Professor of Economics, Utkal University and Director NKC Centre for Development Studies, Odisha, Bhubaneswar