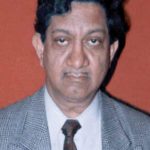 By Vivek Pattanayak in Bhubaneswar, October 12, 2023: In the last seventy-five years of country's independence Odisha has seen many public servants who have left marks in their professional work for which posterity would remember. One such person is Sharat Chandra Mishra. Unique about his imprint in the history of public administration of the State is his rare veracity and tireless continuity.
After his brilliant student days, he joined the academia in the discipline of economics. After a short stint as a lecturer, he joined the Indian Police Service and rose to hold the highest position in the State police as the Director General. While on the central government deputation he served in the Ministry of Home and the Cabinet Secretariat with great distinction in the country and abroad.
After his tenure ended in police service, he held the high office of the Chairman of the Staff Selection Commission. His active public life continued even after demitting such apex position. He became the Chairman of the Indian Institute of Public Administration of the Regional Branch of Odisha.
In the academic field he remained active whether looking after management of educational institutions or giving lectures in different academic fora, conferences, seminars, workshops, and discussions on variety of topics covering economics, political science, public policy and administration, international affairs, media, culture, and literature. His sweep and versatility amazed students, civil servants, scholars, intellectuals, and thinkers.
He was an established writer in Odia language. Many Odia newspapers published his articles on contemporary issues which drew attention of wide spectrum of readers.
He was also an avid Bridge player.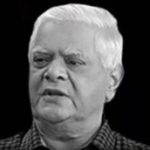 Sharat Mishra, the all-rounder hailed from a distinguished family of learned people, lawyers, judges, administrators, educationists, and doctors. His father was a civil servant of pre-independent era who continued to serve in Odisha even after 1947 for many years known for his expertise in land tenure system. His younger brother Bipin Mishra, an equally distinguished public servant having reached the zenith of police administration in the State and Centre and an established writer of eminence.
My association with Sharat Chandra Mishra began when my eldest brother Kishore Chandra Pattanayak and he worked together in the Home Ministry and later in the Cabinet Secretariat. He was equally close to my uncle Nikunja Kishore Ray from the Indian Police. Personally, I knew him closely from my early days of civil service and later when we worked together in many areas of public domain. He was a person of impeccable integrity with high degree of professional competence and known for his remarkable scholastic attainments.
A shining star of the Odisha intellectual sky is no more. The civil society would miss him for years to come.