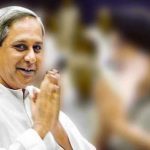 By Bizodisha Bureau, Bhubaneswar, October 29, 2023: Odisha Chief Minister Naveen Patnaik on Sunday said that the state government will spend Rs 2,000 crores in order to strengthen the state's disaster-resilient infrastructure. The announcement was made by Patnaik on the occasion of the state's Disaster Preparedness Day.
Addressing a gathering virtually at a function at Rabindra Mandap here on the occasion of Odisha Disaster Preparedness Day 2023, he said the government was giving priority to resilient infrastructure and state-wide risk mapping would be undertaken for various disasters.
"Today, we assemble here to deliberate on our disaster preparedness. We remember the valuable human lives lost during the super cyclone 1999. Since then, we have made significant strides in making Odisha safer during disasters. Today, we are a model for other states and countries to follow, Patnaik said adding that the state's efforts for effective disaster management have received wide acclaim. Odisha recently bagged the prestigious 'Nataji Subash Chandra Bose Apadaa Prabandhan Puraskar' for 2023 by the Centre.
"Odisha's disaster management model has been lauded all over the world for its highest degree of preparedness, efficient response and zero casualty approach during calamities. On Odisha Disaster Preparedness Day, pledge to further bolster our disaster resilient infrastructure and readiness to protect every precious life," the Chief Minister said.
"The government has now decided to create four regional disaster response hubs at Cuttack, Berhampur, Sambalpur and Rayagada to reduce the response time to any disaster," he said. This year's theme for the Odisha Disaster Preparedness Day' is Empowering Community for Resilient Odisha.
As communities are the first responders to any disaster situation, amendments to Panchayat Acts have been made to ensure disaster management planning at the level of PRIs, the chief minister said. "To make the communities resilient, disaster management plans will be prepared in more than 10,000 vulnerable villages," he said.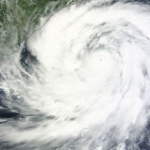 He further said that the state government has planned to impart disaster management training to officials and people's representatives starting from ward members to the Chief Minister. The Red Cross will be roped in to impart disaster management training to at least 10 people from each village in the state, he added.
During his address, Patnaik also mentioned, "Automated weather and rain gauge station will come up at each panchayat in Odisha. The World Bank will provide financial assistance in this regard. Steps are being taken for stationing of at least one team of Odisha Disaster Rapid Action Force (ODRAF) in each district of the state."
On October 29, 1999, the coastal state of Odisha witnessed a devastating cyclone due to which at least 10,000 people were killed and several coastal districts of the state had suffered severe destruction.