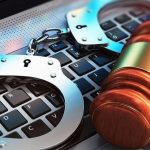 By Bizodisha Bureau, Bhubaneswar, October 19, 2023: Odisha police on Thursday claimed to have succeeded in busting a gang that bought bank accounts from the poor in Odisha, West Bengal and Jharkhand for an average of ₹2,000 and sold them to cybercriminals who used these accounts to receive money from victims.
A special task force (STF) of Odisha police on Thursday said it has arrested three people who operated the racket that centred on convincing poor tribals and villagers to open bank accounts. They were paid about ₹2,000 for each bank account. They have been identified by the police as S K Jamaluddin and S K Jahangir of West Medinipur district of West Bengal and Sk Hapizul of Balasore in Odisha. In all, the suspects had received as much as ₹10 crore from scammers for the mule bank accounts which were sold to them for about ₹15,000-20,000, police said.
The racket was busted following raids conducted by the team on a tip. The police claimed to have seized various incriminating materials such as mobile phones, pre-activated SIM cards, bank passbooks, Aadhaar cards etc were seized from their possession.
Mule bank accounts are controlled by fraudsters instead of their legitimate holders and are usually sourced from people who sell their own bank accounts for a fee. The group was particularly active in the districts of Balasore, Mayurbhanj, East Midnapore, West Midnapore, East Singhbhum and West Singhbhum.
Police further said that these mule bank accounts are used by fraudsters to receive the money before it is transferred into a crypto currency wallet, making it difficult for investigators to track the money. "Money mules, just like fraudsters, are guilty of illegally transferring fraudulently gained money and can be prosecuted," a top official said.
The mobile phone number linked to a bank account is supplied by the gang or its intermediaries at the time of opening of account and is also transferred along with the account details. The gang sold these bank accounts along with the connected mobile numbers to various cyber, cyber-financial, extortion scammers and other criminals based in Kolkata and other parts of India.
Jamiruddin employed 10-15 people for ₹15,000 per month to open mule bank accounts. "We are trying to find out as to how the accused managed to contact so many cyber fraudsters in different states," a police officer said.