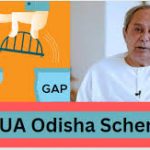 By Bizodisha Bureau, Bhubaneswar, October 25, 2023: The Odisha government has formulated a scheme called Nutana Unnata Abhilasha (NUA) with a Rs 385-crore budget for three years from the current fiscal to empower youths with the requisite skills for new-age technologies and emerging trade.
A notification issued by the Skill Development and Technical Education Department said the NUA programme will cover all 30 districts of the state and prioritise aspirational, tribal and remote areas. It will be implemented by the directorates of employment, technical education & training and the World Skill Centre.
The scheme will leverage existing and new skilling institutions and partnerships with industries to deliver training, the notification said. Skill Development and Technical Education Department Principal Secretary Usha Padhee said in the notification that the programme will work towards "addressing the scarcity of skilled human resources in emerging trades by offering high-quality training, fostering industry linkage and enhancing employability skills".
It will also help bridge the skill gap in the utilisation of new-age technologies in traditional sectors like handicrafts, handloom, agriculture and others, she said. The scheme has been designed to cater to a wide range of beneficiaries ranging from school dropouts and engineering graduates to postgraduates through various offerings, including "fresh skilling for youths, employability skills for students in various institutions", the official said.
Training offerings range from skilling courses for youths to digital and e-courses for higher education students, another official said, adding that the scheme includes establishing advanced labs, incentivising training providers, curriculum development and training of trainers.