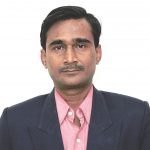 By Nageshwar Patnaik in Bhubaneswar, October 8, 2023: "Caste System is not merely a division of labour. It is also a division of labourers," according to Dr B R Ambedkar – the father of the Indian constitution and an inspiration for generations of Indians continuing his struggle against caste oppression. Though untouchability was abolished right after India gained independence, marginalized communities in the country still remain deprived and discriminated against.
Caste-based data collection has a long history in India, with information on castes being included up to 1931. Post 1951, the decision to stop collecting caste data was made to move away from a divisive approach and promote national unity. While the Census of India has been publishing data on Scheduled Castes and Scheduled Tribes, there has been no estimate for the population of Other Backward Classes (OBCs) and other groups.
While Hindu community has been traditionally stratified into various castes, there has been no accurate data for decades about the population of these castes and sub-castes. The last time a caste census was carried out was in 1931 while the country was still under British colonial rule. The recently released caste survey data by the Bihar government has once again brought the issue of caste census to the limelight.
However, with changing socio-political dynamics and the need for accurate information, there has been a renewed call for a caste census. Incidentally, the findings of a nationwide census in 2011 were never made public. It is truism to say that India's marginalised castes are disadvantaged and suffer from lack of opportunities. They suffer widespread discrimination as well as stigmatization.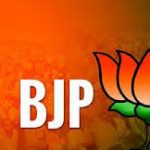 The specter of caste politics seems to be haunting the ruling Bharatiya Janata Party (BJP) as it is reading for the battle of ballots in the coming months. The Narendra Modi led BJP government at the centre and other state governments are under intense pressure to conduct caste census after Bihar announced the findings of the first-ever caste census since independence.
The latest caste census of Bihar found that over two-thirds of the state's population of over 130 million belonged to "backward" or marginalised communities i.e. a staggering 84 percent of the state's population while its dominant castes comprise just 15.5 percent.
Similarly, a survey conducted by the Odisha State Commission for Backward Classes, the state has 1.94 crore people belonging to the OBC. The OBC population comes around 39.31 per cent of the state's population. Out of 1.94 crores, 98.58 lakhs are men and 96 lakhs are women. Besides, 27,239 belong to the third gender. However, the Naveen Patnaik government is under pressure from the opposition to conduct a caste-based census in the state after the Bihar government released its caste-based survey report. The Congress party in the state has rejected the survey conducted by the Odisha State Commission for Backward Classes (OSCBC) from May 1 to July 10.
Nitish Kumar government's move to make this data public is likely to trigger campaigns by marginalised communities to review action policies on them by the Modi and other state governments. In the process, these campaigns could alter political equations in the country. Congress leader Rahul Gandhi has already demanded for proportionate representation of marginalised communities in getting their due rights, as per their share of the population.
After a decade of electoral marginalization, opposition coalition called INDIA, have been demanding for a similar caste census to be carried out across the country in their bid to challenge BJP's Hindutva hype, highlighting the rising inequality and corporate control of resources. A 2021 Pew survey had found that 69 percent of India's total population belongs to marginalized communities. Hoping for an encore, INDIA has been championing their cause to woo them, broaden its popular base nd defeat the dominant BJP, which has won two comfortable majorities since 2014.
However, Modi has questioned the Congress proposition that the rights of a community should be in proportion to its numbers in a society, and asserted that poor people should have the first rights over the country's resources as they formed the biggest chunk of the population. Nevertheless, BJP appears to be in a catch 22 situation.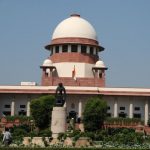 The irresolute approach towards a caste census shows the Modi government's perplexity. First, it opposed a caste census in the Supreme Court in 2021, citing administrative and logistical reasons. More recently, the Centre argued in the Apex Court that only the Centre itself could conduct a caste census as it was a "Union subject", in an attempt to prevent states like Bihar, Odisha and Jharkhand from conducting their own caste census. However, it withdrew the affidavit almost immediately, citing that the line of argument was inadvertently introduced in it.
At the same time, the Union government introduced the Economically Weaker Section reservation, which effectively gives a 10% quota to only 'upper' caste individuals whose annual income is less than Rs 8 lakhs. It meant that 'upper' caste groups which are a minority in the population, as the Bihar caste census clearly reveals, get a disproportionately higher share in the reservation system.
Modi's campaign since 2014 has made it a point to reach out to non-dominant Other Backward Class and Dalit communities and bring them into the Hindutva net. Occasional representatives belonging to these communities were nominated for top posts, in an attempt to gain their communities' confidence. At the same time, the BJP also canvassed against agrarian caste groups like Yadavs, Marathas, and Jats and pitched them against non-dominant communities. In the process, the BJP was fairly successful in splintering OBC and Dalit communities as separate political groups.
Mandal politics began in the 1980s with a demand for OBC quota. Bihar's caste census could trigger a Mandal movement at this juncture creating stumbling block on the Modi's way for third term in power.