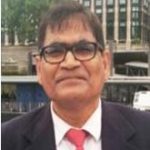 Professor Satya Narayan Misra in Bhubaneswar, October 9, 2023: Quite clearly the Eureka Moment of the just concluded G20 summit is the proposed India Middle East–Europe Corridor as a riposte to the Belt Road Initiative of China, which will be celebrated this month as it completes a decade of partnership between 150 countries and 30 international organizations.
With China baiting, the flavour of the West, actively orchestrated by the US President, the unequivocal White House assertion that IMEEC will be the 'gateway to our future: open, secure and prosperous future 'needs an objective assessment of where BRI stands and contours of the future connectivity between India and Europe through the Middle East & the challenges it confronts.
As per the International Institute of Strategic Institute (IISI), London, the BRI has created alternative links in China's supply chain. The container piers at Piraeus, South of Athens, where the Chinese company COCSO has 66% stake, has significantly improved its global ranking from 93 to top 40. The high speed rail line built at Hungary has been funded by China. Many Sub Saharan African countries have been given large loans by China for infrastructure development. The new railway line connecting Chinese cities Kunming with Vientiane, capital of Laos in 2021, has brought in booming business to both the countries.
In 2019, 3100 connectivity projects were undertaken by Myistone Dam (Mynmar) backed up by Chinese Power instruments. China wishes to convey the impression to Less Developed countries that China is benevolent and America is a bully. Chinese development model is better for poorer countries that Western template stressing human rights.
However, there is a legitimate criticism that China through the BRI is creating debt trap to ensnare unwary recipients of BRI lending. China's takeover of Hambantota port in Sri Lanka buttresses this suspicion. China is now coining the concept of Digital Silk Road to facilitate business of IT, telecom & Digital Computing. USA is weary of China's low priced cutting edge technology products. Building autonomous technology in key areas has become the top priority.
While India has abdicated centralised planning, China's focus in the 14th five Year plan (2021-2025) is how to dominate in the development of new technology like AI. No wonder USA runs a trade deficit of $367 B vis a vis China. India is extremely wary of corridor through POK (CEPC) , to facilitate trade across the mountainous border and down to port Gwadar, which China is eyeing as a base for its Navy. India also runs a huge trade deficit vis a vis China, $73B and is understandably miffed by CEPC though its territory, walloped by Pakistan.
Savouring the Second World War windfall, the Marshall Plan was launched in 1948 with a $13.3 B package, to salvage war ravaged European countries, promote free trade and contain the scourge of Communism. BRI is touted as a response to Marshall Plan and IMEEC an alternate trade engagement to BRI. The core concept involves the development of a network of railway lines within the Middle East, creating transportation links that connect India and Europe through sea routes on either side.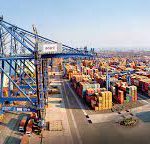 This announcement will benefit Adani Ports, as the company has already acquired the Israeli Port of Haifa. USA and partners intend to link both continents to commercial hubs and facilitate development and export of clean energy. It is expected that the trade will be faster by 40%. The corridor will connect several ports; Haifa in Israel, Piraeus in Greece, Mudra and Kandla.
The strength of a country globally is inextricably linked to its economic standing in the global order. In our anti-China tirade, chiming in with Biden, we must not forget the huge asymmetry between the two countries in terms of manufacturing footprint. As per US Statistics Division Chia accounts for 28.4% world manufacturing as compared 3% by India.
China enjoys a trade surplus of 2% approximately as against -1.3% by India. Since manufacturing constitutes around 34% of GDP in China as against just 16% in India, the unemployment levels is as high as 8.1% as per CMIE. As against a fiscal deficit of -5.9% to GDP in India, China has been able to contain it at -3.2% as per The Economist (September 2023issue). The cost of capital is very high in India 7.2% as against 2.5% in China. That's why it's looking for potential investment through BRICS's New Development Bank and economic corridor of BRI.
To be fair to Mr Modi, his recalcitrance in not joining BRI is justified as the proposed CEPC will pass through India's original territory. Besides, the route will help India as an emerging market for Middle East export. Goods will reach from Mumbai 40% faster than Suez Canal and cut cost by 30%.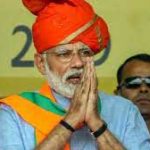 Given the predilection of Modi government towards crony capitalism, Adani port being connected to UAE and Middle East is a win-win for both. The clear preference of Mr Modi overlooking its earlier trusted strategic partner Russia is worrisome. However, Modi must be credited for toning down the Bali diatribe against Russia. Henry Kissinger wrote that international relations is no longer characterized by balance of power but by balance of equilibrium.
With new equilibrium of Russia and China as partners with USA and EU ranged against them makes India, no longer nonaligned but a weary fence sitter. But India's credibility as a credible global partner wound hinge, how soon it puts it acts together to be a global manufacturing power and improve the human capability quotient of its bottom 50% with quality school education, adequate nutrition, basic health care, access to technology for all and set goals to be a global power, eschewing rhetoric.