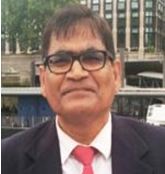 Professor Satya Narayan Misra in Bhubaneswar, August 05, 2023: The Modi government has a reputation for being unhappy with data sets, brought out by independent and professional organizations. Once it sniffs that it goes against its public posturing, bluff, and bluster.
It aborted the publication of the report of the household consumer expenditure survey conducted by the NSSO during 2017-18 in 2019. This survey is one of the oldest series of surveys undertaken by the NSSO since the 1950s, an organization set up by the father of statistics in India Prof PC Mahalnobis in 1950. Its data sets are the precursor to living standard measurement surveys for estimating poverty.
Nobel Prize winner in Economics Angus Deaton paid a tribute to Indian data: NSSO surveys pioneered in the 1950s, were the world's first household surveys to apply the principles of random sampling. Prof Kaushik lamented that this proud heritage is being damaged by suppressing the NSSO data. The latest casualty is the findings of the International Institute for Population Sciences (IIPS) which brings out the National Family Health Surveys.
The government has reportedly suspended its director KS James as it  was not happy with certain findings in its fifth Survey covering the period 2019-2021 that India is nowhere close to open defecation free, 40% of poor households not having access to clean cooking fuel and most importantly that anemia is on the rise. An understanding of the trends would be in order.
The data from NFHS V covering the period 2019-2021 shows that compared to 1998-1999 the anemia % has increased from 51.8% to 55.3%in 2019-2021. The outlier is Kerala where the anemia % is 34.5%. There is no distinction between industrially developed states like Gujarat (57.4%), Maharashtra (51.7%) and BIMARU states like Odisha (61.4%) & Bihar (66.4%).
Further, IIPS data shows that female literacy % has increased in all states from 2011 to 2021, which is traditionally associated with better economic empowerment, anemia has not reduced commensurately. In fact, in a state like West Bengal, which has a female CM Mamta Banerjee, while female literacy has increased during (2011-2011) from 71.2% to 76.1%, anemia % has actually increased from 59.5% to 71.4%. Modi's Gujarat also reveals the same trend; with female literacy improving from 70.7% to 74.8%, anemia has zoomed up from 57.7% to 65%.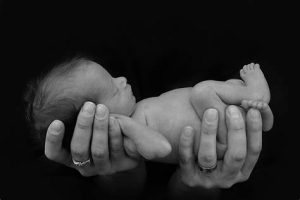 This has a cascading impact on Infant mortality & low birth weight babies. This is despite a slew of national programs like ICDS launched in 1975 to contain abnormally high IMR & MMR by providing protein supplements in the Anganwadi centers & basic health care. Iron + was launched in 2013 for meeting IFA supplementation requirements for the most vulnerable section i.e. children, pregnant & lactating women, and adolescent girls.
It set a target of reducing anemia by 18% by 2020. In reality, it reduced by 2% by 2015 and increased by 3% under Mr Modi's dispensation. The net effect is that after 8 years, the anemia % has increased by 1%! Disappointed with these outcomes, the Poshan Abhiyan was launched in collaboration with the World Bank to reduce the prevalence of anemia by 3% per year for both adolescent girls & children by providing supplementation & bolstering community awareness & use of technology. The feedback so far about the Poshan scheme is that no reduction of anemia has been achieved except for the hype created by the propaganda machine of Mr. Modi.
Supply Chain Management is the most critical cog in the wheel for the success of Anaemia Mukt Bharat. As per the latest data provided by AMB, there is a serious mismatch between the supply of supplementation and its distribution. In the context of Odisha, even with 95% stocks, only 45.6% of children have received the IFA supplementation and more than 50% of the pregnant are deprived of timely supplementation.
The frequency of Iron & Folic Acid (IFA) distribution is done on an ad-hoc basis The three areas that need urgent attention are (a) develop a supply chain that can reach the intended beneficiaries on a timely (b) use of technology to disseminate information as well track timely supply & usage and co educating and motivating women to adopt healthy dietary habits.
In a perceptive study of elections from 1962-2014, Thomas Piketty & Abhijit Banerjee (2019) brought out how' voters seem to be less driven by economic interests than by sectarian & cultural priorities.' Quite clearly after 2014, the agenda has been far more strident in fomenting the religious divide & promoting majoritarianism.
A toxic cocktail of Crony capitalism & religious fundamentalism is putting basic issues like quality school education, basic health care, access to proper sanitation, and abysmal poor record in providing proper nutrition & supplementation to children and adolescent girls are putting into the back burner.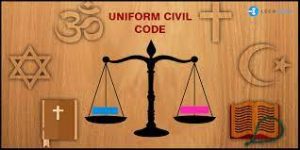 As many states get into elections with general elections due in April-May 2024, socio- economic justice for the bottom 50% & reduction of burgeoning income inequality and elimination of anemia must take center stage for political debate & not Uniform Civil Code.
Attempts to culturally homogenize a multi-cultural, multi-ethnic, multi-lingual country must be severely discouraged. Prof PC Mahalnobis set up an excellent statistical infrastructure through NSSO to ensure that properly sampled data reach the policymakers to combat poverty & allocate appropriately to the social sector.
It is unfortunate that attempts are being made to suppress such data. It is even worse that the Director IIPS, Mr James, who has brought out the reality as different from rhetoric in regard to open defecation-free India, and the increasing trend of anemia in the NFHS V survey is being suspended for speaking out the truth. The mask over rhetoric must be removed. The acid test for independent institutions like the Supreme Court & Election Commission has come.