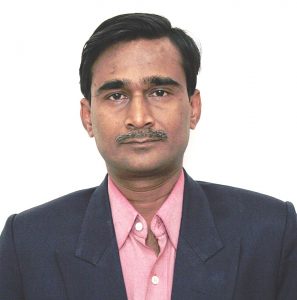 By Nageshwar Patnaik in Bhuybaneswar, June 4, 2023: The Opposition is pretty well united, Congress leader Rahul Gandhi on Thursday said during an interaction with the media at the National Press Club at Washington. He also asserted that there is a hidden undercurrent building and it will "surprise" the people in the next general elections.
Is the Opposition really united as of now and will it be possible before 2024 general elections? Several opposition parties are attempting to build a coalition against the ruling Bharatiya Janata Party (BJP) ahead of the 2024 general elections. As yet, the Opposition parties have not succeeded to have a common leader behind whom they are willing to rally.
The opposition party's presence today is barely noticeable while the common people struggle with rampant inflation and corruption. The Opposition is nowhere to be seen in the country's political landscape, even the Prime Minister repeatedly emphasizing on the need for less government and more administration.
Democracies can survive authoritarians, but they cannot survive without strong Opposition. In democracy, the political structure is divided between the ruling party and the Opposition. The difference of opinion is the very soul of democracy and the absence of an Opposition will create a huge void in the system.
However, what will happen if there is no Opposition party? Such a situation has arisen in the north-eastern State of Nagaland. All the parties have extended their support to the elected government after the polls, which mean that opposition party doesn't exist in Nagaland. It isn't the first time Nagaland has chosen an Opposition-free government. In 2015 and 2021, there were such governments, but this was the first-ever Assembly where there was no opposition party even before the elected members had been sworn in.
Nevertheless, as the circumstances differ, the Nagaland experiment cannot be extended to other States or the Centre. If everyone become rulers, then that would prove to be a grave threat to democracy. Will there be a Nagaland like situation at the centre as well without a viable opposition?
Whenever there is a majority government in power decisively unshakable in power and not a single party can take on it, the talk of "Opposition unity" dots frontline news. Going by the political history of the country, the first real effort for opposition unity was made in 1967. India was going through torrid time followed by two wars, first with China in 1962, China and second with Pakistan in 1965, two consecutive, crippling droughts, and the deaths of two successive prime ministers Jawaharlal Nehru and Lal Bahadur Shastri while in office.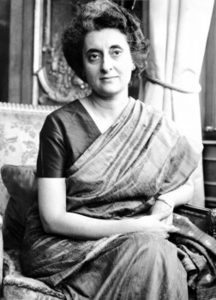 Indira Gandhi still in forties became the prime minister and as she was inexperienced the opposition parties united to oust her in India's first post-Nehru election. In 1967 general election, Mrs Gandhi managed to win with a small majority. However, many opposition parties won enough seats to deny her power in key states with a common agenda to keep the Congress out through state-level alliances in a loose arrangement then described as the Samyukta Vidhayak Dal (SVD),
Nevertheless, the SVD state governments had a short shelf life as these parties could not stay together. Indira Gandhi managed to win in 1971 and ruled the country singlehandedly. Then the emergency was clamped in 1975, which saw many opposition leaders in jail. There they analysed the reasons for the opposition's failure to oust here in 1967 polls.
As India went for polls in post-emergency polls in 1977, the opposition parties took cue from Jayaprakash Narayans' call for "Total Revolution" had to shed their own ideological and political identities and formed the Janata Party. But that also proved to be short-lived as once in power, contradictions of ideology, personal ambition, and multiple inbuilt pathologies led to its breakup in just over two years.
From 1989 to 2014, India entered an era of coalitions. The Narasimha Rao's minority Congress government (1991-96) survived with support from a couple of parties from outside. The rest were true multi-party coalitions. Of these two, V.P. Singh and Chandra Shekhar's lasted less than two years between them. The biggest opposition parties, the BJP and the Congress, backed these governments by turn only to deny each other power.
It is crystal clear that the Opposition parties at the moment cannot unite to form a single new party, a la 1977, when the Janata Party was formed. However, the Opposition is now fancying its chances after the BJP was ousted from Karnataka. An attempt is being made to forge an alliance of opposition parties to take on the BJP led NDA.
In the very first Opposition meeting on June 12 at Patna, leaders of 16 parties will discuss electoral strategy for the 2024 Lok Sabha election against the BJP. In fact, the idea of hosting a meeting of Opposition leaders in Patna was floated by West Bengal chief minister Mamata Banerjee, who had invoked the memory of Jayaprakash Narayan, while meeting her counterpart in Bihar Nitish Kumar in Kolkata last month.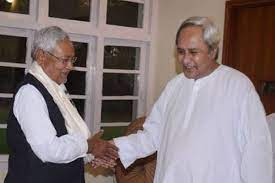 As part of the "Opposition unity" drive, Kumar has held parleys with not only Congress allies such as Uddhav Thackeray and Sharad Pawar, but also its opponents like Telangana CM K. Chandrasekhar Rao. Kumar also recently met with Odisha chief minister Naveen Patnaik to seek his support for a broader opposition front. However, the Biju Janata Dal supremo has virtually ruled out joining any broader formation.
Congress with less than 10% Lok Sabha seats still remains the age-old rival of most regional parties in states, where it now aspires to cobble up an alliance with them to take on the BJP at the national level. For that the Opposition parties need an alternate vision and an engaging narrative to check the ruling BJP.