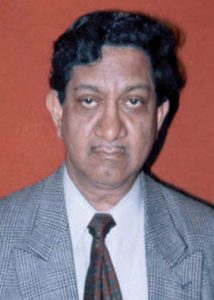 By Vivek Pattanayak in Bhubaneswar, June 23, 2023: In India those who are fans of cricket will appreciate the sub-title as it corresponds to the name of a hero of limited overs in one day cricket, more so for scoring sixes and making records. For those who worked in the field of international air transport especially connected with International Civil Aviation Organization (ICAO), a specialized agency of the United Nations, in the eighties and nineties of the last century will at once connect who is VJ Singh, which is the short form of Vijendra Singh. His friends and colleagues called him VJ which sounds like Vijay.
First time I met him was in Montreal in 1989 when he was then a member of the Air Navigation Commission of International Civil Aviation Organization, nominated by the British Government for his expertise in aeronautics. He was also the Alternative Representative of the United Kingdom on the Council of ICAO.
He hailed from the royal family of Mewar in Rajputana born in the year 1931. When he was only sixteen India became independent and the state of Mewar acceded to the Indian Union signing merger agreement. Before that he had been a subaltern in the Mewar State Army. Soon after India's independence accession of princely states became hot issue.
Some Rulers, Maharajas and the Royal princes had their own understanding of history and vision of future, and their own ways, aims and ambitions. Cochin sent its emissary to the United Nations declaring itself as an independent country. The story of J&K and Maharaja Hari Singh is so well discussed that they need no reiteration. The prince of Jaipur wanted to join Pakistan until wisdom dawned on him that it was neither feasible nor viable. Junagarh wanted to join Pakistan until the people overthrew the ruler.
Maharaja of Mayurbhanj left it to its elected Assembly to decide its future having transferred his power to that body with a Premier by the name Sarat Das accountable and answerable to it. Incidentally, Mayurbhanj became a part of Orissa (now Odisha) only on 1st January 1949 unlike all other princely States who merged with Odisha on 1st January 1948. Hyderabad although had no access to sea wanted to join Pakistan. Nizam was willing to resist any intervention from the Union of India.
The famous "police action" led by Major General Chowdhury under Sardar Patel's initiative brought Hyderabad under India. The operation was conducted including support from armed forces of some loyal princely states. Mewar was one of them. VJ Singh was a part of the Mewar army which was the part of the historic operation of the Indian Army known as "the police action".
As a young Second Lieutenant he remembers confronting Razakars mostly non-Indians deployed by Nizam. During the pre-British days many non-Moghul rulers employed soldiers and officers of Abyssinia and Armenia.
Soon after the Hyderabad operation, VJ left for the United Kingdom to take training to become a pilot. Having done well in flying and passing all tests he was inducted to the Royal Airforce of the United Kingdom. In the early days of India's independence many from India opted to join even the British civil service.
Many Englishmen remained in India. Odisha's ex-Chief Secretary, A K Barren, a Second World War veteran, also a Japanese POW who was engaged in the construction of the bridge over the river Kwai decided to stay back. Those who have seen the famous movie, "Bridge on the River Kwai" which was a big hit in the fifties would remember how heroic was the conduct of POWs.
When I joined the Indian Administrative Service, he was the Chief Secretary of Odisha. He was also the Chairman of the Odisha Public Service Commission. It was quite normal those days for an Indian to be a part of the Royal Air Force.
VJ fell in love and got married to a Dutch girl by the name Lia, who later became famous for her proficiency in Ikebana. They were blessed with two daughters. The first daughter joined the teaching profession in Canada and other headed the Tourism Office of Netherlands in London.
VJ served the Royal Air Force with distinction in many foreign destinations including Aden, then under the British control. From the military aviation he went to the British Civil Aviation Department under secondment. In years due to his expertise in aviation safety he was nominated by the British Government to serve as a Commissioner in the Air Navigation Commission of ICAO, a highly professional body of technical experts on whose advice international regulatory materials called Standards and Recommended Practices (SARPS) are framed for safety of international air transport.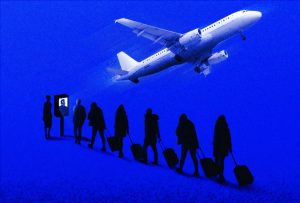 The Council of ICAO appointed him later as the President of Air Navigation Commission in the year 1990-91. In that position he acquired a formidable reputation as an independent fearless and neutral expert on aviation safety earning great respect of the European countries like France, Germany, and Soviet Union.
After his retirement he served as a consultant of ICAO for the Asia Pacific Region on CNS/ATM system. During this period, he visited number of countries including India and Pakistan apart from China and Southeast Asia to give technical assistance to air navigation staff in their transition to satellite system. When he had visited Karachi, he was received by one of the Ministers of Pakistan who happened to be Hindu Rajput, a distant relation of his.
Soon after he finished his assignment as CNS/ATM consultant, he was appointed to the post of the Director General of Civil Aviation of the UN supervised transitional administration of Bosnia Herzegovina in the turbulent days of nineties when Yugoslavia was getting disintegrated due to ethnic turmoil. After handling the conflicting situation of Bosnia torn between Muslims, Serbs, and Croats, he went as an Advisor on Air Transport to Georgia, an erstwhile Republic of USSR, which had become an independent country.
After long years of service, he decided to stay in Montreal, Canada due to his association with international civil aviation as Montreal is still considered as the Mecca of international civil aviation as the Head Quarters of ICAO is located there.
Both Mike Nancoo and VJ were very good friends and invariably visited the Indian restaurant, Le Taj on Sherbrooke and Stanley corner to have lunch. The HQ building of ICAO on Sherbrooke Street between Mansfield and Metcalf was only five minutes' walk. The Pakistani cook from POK would invariably send to them special hot Nans to their table. Irving Boohoo when he would come from Ottawa for some meetings in ICAO, he would also join them.
When I was posted as the Representative of India, they would invariably invite me to join them. During this lunch the topic of discussion was importance of technical cooperation program for the developing countries and how ICAO Standards and Recommended Practices must be fully implemented in the countries where air transport regulations have not taken roots.
Thanks to this laudable program many countries in Africa and Oceania have received guidance and have remarkably improved their safety standards despite their financial and budgetary constraints. Incidentally, India's contribution by way of provi ding technical staff to assist developing countries in Africa and Asia Pacific regions was immense.
Despite his British, Dutch, and Canadian connections, he would visit every year India and stay in Udaipur. He is very proud of his Indian origin. The former Foreign Secretary, Jagat Mehta was a family friend and very close to him.
Even in his nineties he keeps himself busy by updating himself on international civil aviation relating to safety. He is an active member of the Montreal based think-tank, IFFAD (International Foundation of Aviation Development). He was a strident critic of self-certification process followed by FAA in relation to Max 737.He was greatly disturbed when licensing of pilots in India received adverse publicity.
On my invitation VJ, after retirement from official assignments visited Odisha to address students doing civil aviation management and tourism course, engineering and management at Regional College of Management, Synergy Group and ASBM.
He visited Mr. K P Singhdeo whose daughter was married in Udaipur.
He also visited Puri and paid his obeisance to Lord Jagannath. The priest was able to trace his forefathers from his records. He was amazed by the binding strength of the Jagannath culture which held millions of people together transcending geographic limits. Very aptly he had suggested that this world-famous religious city should have air connectivity. How prophetic he was when both the governments of Odisha and of India decided after few years to select a site for construction of an international airport between Puri and Konark.
His link with Odisha continues unabated being an admirer of Biju Patnaik. He wrote about the Dakota aircraft which ferried the Indonesian leaders from the Dutch prison by dare devil act of Biju Patnaik. Often, he mentions about Biju Patnaik's charismatic image in Indonesia declared in that country as a Bhumiputra.