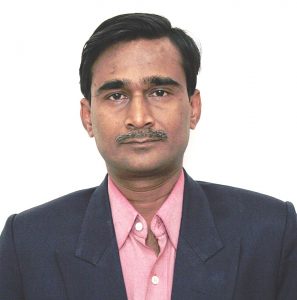 By Nageshwar Patnaik in Bhubanbeswar, May 8, 2023: India has no dearth of successful politicians. But there are very few avant-garde politicians like Odisha chief minister and the Biju Janta Dal (BJD) president, Naveen Patnaik – who thought out of box solutions to the many problems the poorest state was facing. He may have bungled in some situations but the long-lasting initiatives that he initiated have gone a long way to strengthen the eastern state in the last two decades.
True, the concept "avant-garde" is nowadays used mainly in the arts. But it is important for politics, referring to innovative and entrepreneurial leaders who focus on critical, long-term issues. Avant-garde politicians are necessary in our country, especially in backward states like Odisha, which is facing critical challenges in several sectors.
A man who was thrust into the hustle and bustle of politics, Naveen has smoothly transformed himself into a popular political leader. The very first challenge he faced after he took over the mantle in 2000 was to rebuild a state that was completely devastated by the super-cyclone of 1999. It had claimed about 10,000 lives in Odisha when the Congress was in power in the state.
Odisha was virtually bankrupt and one of the poorest states in the country then. Even the state government was not in a position to pay salaries to its employees. The poor financial health of the state had its bearings on the development activities and restoration and rehabilitation work as warranted then. Ever since, the state has learned to manage its resources by tightening the expenditure controls wherever required with a strong fiscal stance, hiving off many unnecessary posts and loss-making public enterprises and following strict governance approach to bring the state's economy to shape.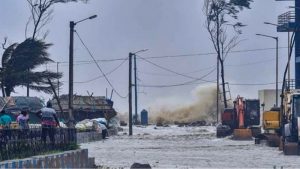 In the past two decades of Naveen's rule, several cyclones have hit the state and yet the death toll had never touched double digits. But all of this called for meticulous planning and preparedness. Odisha's disaster management prowess has earned global acclaim, including from the UN. Now Naveen has asked the officials to ensure zero causality during the natural calamities.
Son of the legendary leader Biju Patnaik, Naveen continues to remain popular for a couple of reasons. First, he has a strong sense of social justice. Since becoming chief minister in 2000, he has pursued a model of governance firmly rooted in social welfare, which his predecessors failed to do. Naveen all these years had razor-sharp focus on alleviating poverty and had rolled out a series of social welfare schemes, touching the lives of the 47 million population one way or the other. There's livelihood and income assurance for farmers, food security for the entire population, health insurance of Rs 5 lakh per family and Rs 7 lakh for women members of the family, free education, and empowerment of women through economic and health initiatives.
He has managed to establish a connection with the voters through his pro-poor schemes. Before the 2014 polls, he launched a scheme to provide subsidised rice to the poor at Re 1/kg, which covers more than half of households in the state. Odisha tops the list of State Ranking Index for implementation of the National Food Security Act, 2013.
Before the 2019 polls, Naveen launched the Rs 10,000 crore KALIA (Krushak Assistance for Livelihood and Income Augmentation) Scheme for farmers which cover 92% of state cultivators. He has also developed a solid woman vote bank by providing Rs 5 lakh interest-free loans to Self Help Groups (SHGs) which have 70 lakh women enrolled as its members.
Be it rural body, municipal, assembly or parliamentary elections, BJD wins hands down, with a massive mandate. Odisha is scheduled to go to polls in April 2024 and by that time Naveen will create a record of sort by surpassing Pawan Kumar Chamling to become the longest-serving CM. Chamling has served five consecutive terms as Chief Minister of Sikkim completing a total of more than 24 years of tenure; the highest so far.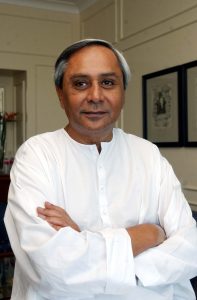 What has surprised many most is the BJD's ability to keep anti-incumbency at bay despite two decades of governance and maintain its winning streak. Elections for the Assemblies and Lok Sabha are due in the state in April 2024. The party is still going strong, sweeping the local body polls held earlier last year and winning both the by-polls (Brajarajnagar and Padampur) by huge margins. It's almost as if Naveen Patnaik and his party have found a permanent place in the hearts of people in Odisha.
However, the BJD's winning streak in the state Odisha came to a halt with the party's defeat in the Dhamnagar assembly by-poll at the hands of the Bharatiya Janata Party (BJP) – the party's first by-Assembly loss in 15 years. The BJP had retained the Dhamnagar bypoll. The party had set a record of sorts by winning every bye-election held since 2019 and had even managed to snatch the Balasore Sadar seat from the BJP in the bypoll held towards the end of 2020.
Next week on May 10, BJD and its leader Naveen Patnaik's popularity will be on test when there will be voting for Jharsuguda assembly seat. The party is largely a one-man show winning election after election due to the charisma of Naveen Patnaik, whose tastes are said to be very simple; his lifestyle unassuming. The regional party aims to not just retain the seat but also win it with a record margin – hoping this will set the tone for the Lok Sabha and Assembly elections due in April-May next year.
Interestingly, BJD will become the third longest-serving political party in power in any state after the Left Front in West Bengal and BJP in Gujarat when it completes its fifth stint in 2024.