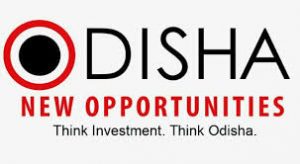 By Bizodisha Bureau, Bhubaneswar, April 02, 2023: The High-Level Clearance Authority (HLCA) of Odisha Government headed by Chief Minister Naveen Patnaik on Saturday approved five industrial projects from diverse sectors worth Rs 35,760 crores.
The project proposals received during Make in Odisha Conclave 2022 are expected to generate over 38,100 employment opportunities for the people of Odisha.
"The state government is working hard towards converting the investment intents received during Make in Odisha Conclave 2022 into ground reality. Projects spread across diverse sectors like IT & ESDM / Green Energy Equipment, Steel, Chemicals and Textiles received approvals," an official statement said.
"The State Government of Odisha has always encouraged and welcomed industrialists to invest in the state. Its industry-friendly policies have positioned the state to be a highly lucrative destination for investors who have been awaiting opportunities to step into Eastern India or expand their footprint in the region," it added.
The approved projects will be set up across various parts of the state namely, Bhadrak, Dhenkanal, Jagatsinghpur, and Keonjhar. The committee has given a go-ahead to 2 projects in the Steel Sector, 1 project in Green Energy and Equipment, 1 project in the Chemicals sector, and 1 project in the Technical Textile sector.
"The HLCA approved the proposal of WAREE Energies Limited, entailing an investment of INR 25,000 crores. It proposes to set up an Integrated Solar Equipment Manufacturing Complex by setting up 50,000 MT Polysilicon, 10,000 MW each of Ingot, Wafer, Solar Cells, and Solar Modules at Neulopoi, Dhenkanal. It is expected to provide employment opportunities to about 14,000 people in the state. Such manufacturing facility is the largest in eastern India which will develop an ecosystem for further investment in this sector," it said.
The committee also approved the proposal of Super Smelters Limited to set up an integrated steel plant of capacity of 1.8 MTPA in Keonjhar District which promises an investment of Rs 5,436.10 crores and is expected to provide employment opportunities to about 19,000 people in the state.
HLCA also approved another Steel sector project by Kashvi Power and Steel Private Limited for setting up an integrated steel plant in Keonjhar District with an investment of Rs 1600.00 Cr. This 0.55 MTPA capacity plant will employ more than 3,500 people in Odisha.
In the technical textile sector, the committee gave a nod to 1 roject, by MCPI Private Limited. With an investment of Rs 2,223.25 crore, the company proposes to set up manufacturing of HMLS Polyester, Based Tyre Cord Fabrics, HTLE Yarns, High IV and CP Chips, which will provide employment opportunities to more than 1,150 people of Odisha at Bhadrak Technical Textile Park.
"In terms of the chemicals sector, the authority approved one project that is expected to employ more than 500 people in Odisha. The proposal of IV Dhunseri Petrochem Industries Ltd includes the setting up of Bottle grade PET resin with a capacity of 60,000 MT per Annum in Jagatsinghpur with an investment of Rs 1,500 crore and is expected to churn employment opportunities for more than 500 people in the state. This manufacturing facility will supply raw materials to many PET pre-form manufacturers in the region," it said.