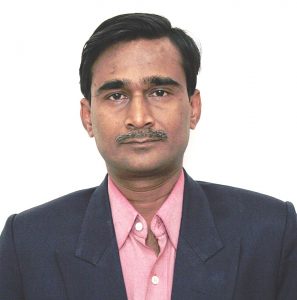 By Nageshwar Patnaik, April 09, 2023: India is urbanizing rapidly and its fast population growth and expansion of metropolitan regions are significant features of the country's economic growth story. It is needless to say that when cities get good mobility, there is bound to be economic growth.
By 2025, India's population is expected to grow to 1.4 billion, about 40 percent of whom are urban. The number of cities with populations exceeding 50 million is projected to double by 2025, 15 cities are estimated to have a population of over 10 million, and 85 cities will have between one million and 10 million people. This population growth will accentuate the existing pressures on India's public transportation systems.
India's growth post-liberalisation ushered in faster economic progress. The average population density has also snowballed to 464 persons/sq km in 2020, 13 times more than the US and three times as much as China. This urban growth has led to a rapid rise in transport activity, with a 10-fold rise in registered motorised vehicles since 1990, 80 percent of which are two-wheelers and passenger cars.
Public transportation systems account for 30 percent of trips in cities with populations between one and two million, 42 percent in areas with populations between two and five million, and 63 percent in cities with populations over five million. However, given the inadequacy of the public transportation system in meeting the demand for transport, the dependence on private vehicles has increased exponentially.
The increased proliferation of motor vehicles, particularly private ones, has worsened congestion in cities and a rise in greenhouse gas emissions and air pollution virtually compelling Indian cities to begin building metro systems to provide better public transport despite the very high costs. The Government of India is also seriously planning to put up a Metro Rail network in cities with more than 20 lakh population.
This scenario has led to greater investments in mass rapid transit systems to create more sustainable urban transport systems. This is part of a broader focus on 'moving people, not vehicles,' a key tenet of the National Urban Transport Policy (NUTP) released in 2006. In particular, heavy metro rail transit systems (MRTS) have received substantial attention at the national and sub-national levels, given their ability to cater to high passenger densities (between 60,000 and 80,000 passengers per hour per direction) in an energy-efficient manner.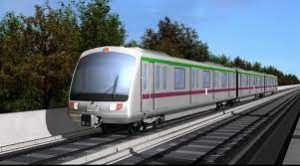 Rail-based 'Mass Rapid Transit System' has been widely accepted as a solution for most of the traffic and environmental pollution related problems which major cities throughout the world are facing now. Metro rail construction activities are being undertaken in a big way in India, existing metro rail network of the city of Kolkata and Delhi are being expanded, while it is under various stages of construction in cities like Bengaluru, Chennai, Mumbai and Hyderabad.
There are over 200 cities in the world that have a metro system. London's Metro is the oldest, operating since 1863. Shanghai Metro's network with nearly 750km is the world's largest today. It also has the highest annual ridership of 2.83 billion trips (in 2020).
The Kolkata Metro is India's oldest metro rail system, operated by the Indian Railways since 1984. However, the story of modern MRTS in India began with the launch of the Delhi Metro in 2002, with a network of around 25 km. The success of the Delhi Metro spurred other Tier-1 cities to invest in MRTS. By 2014, operational metro routes had expanded to 248 km across five cities.
Between 2014 and 2021, the metro network almost tripled to 733 km across 18 cities. Another 1,032 km of metro networks have been approved, expanding to 27 cities by 2025. Until 2012, all the metro systems were established in cities with populations above 10 million and high passenger densities. But following the 2013 guidance from the central government that cities with populations above two million could consider constructing metro rail systems, even smaller cities have started to build metros. Since 2012, all cities that have established metro rail systems have populations below 10 million.
Notably, cities with populations below two million are also aspiring for metro rail systems, but their focus is likely to be on light metro systems such as the MetroLite. The Gorakhpur Metro, currently under development, is one such example Driven by government support; metros have become India's fastest-growing mass transit system. Most recently, Odisha Chief Minister Naveen Patnaik on April 1 announced to ground a metro train project connecting Cuttack, Bhubaneswar, Puri and Khurda with the state fund.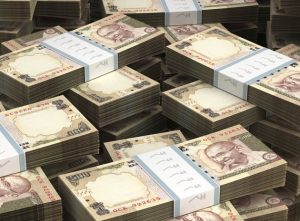 However, metro construction and operations are highly capital-intensive, and investments have long gestation periods. Analyses of several detailed project reports reveal that an elevated metro rail corridor costs between INR 2.25 billion and INR 3 billion per kilometre, and an underground corridor costs between INR 5.5 billion and INR 5.75 billion million per kilometre.
Since 2010, there has been a cumulative investment of around INR 20 trillion in metro rail systems, financed predominantly through partnerships between the central and state governments and concessional loans from various development finance organisations. Up to 2026, approved metro rail projects have a projected expenditure of INR 3 trillion. Of late, there has been an increased focus on reducing costs and identifying alternate forms of finance to make metro rail investments more sustainable.
Undoubtedly, the Metro rail transit systems facilitate the quick movement of people, goods and services, significantly improving a city's economic competitiveness. They also reduce per capita vehicle ownership and usage, resulting in decreased traffic congestion, reduced parking and transport costs, and minimal per capita traffic accidents.[26] Thus, metro rail transit systems encourage compact and walkable development patterns in urban areas.