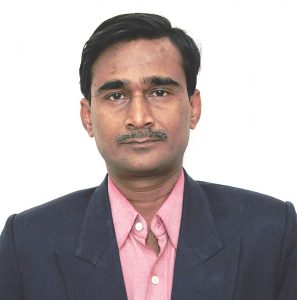 By Nageshwar Patnaik in Bhubaneswar, February 23, 2023: Odisha is poised to grow at 8 to 8.5 per cent in real terms in 2023-24, according to The Economic Survey 2022-23 placed in the state assembly on Thursday.
The Survey attributes effective tackling of natural disasters, high and targeted capital spending, higher mineral revenues, prudential fiscal management, relatively lower inflationary environment, rising job opportunities, substantial improvement in various social indicators such as in health and education, diversification of manufacturing sector, strong growth in fisheries sector, power and manufacturing sector reforms, and promotion of start-ups major reasons behind rapid growth in the last couple of years.
In 2022-23, the state's economy is expected to grow at 7.8 per cent which is higher than pre-COVID average growth of 7.1 per cent (2012-13 to 2019-20) in real terms higher than estimated national average growth rate of 7 per cent in real terms. On an average during 2012-13 to 2022-23, Odisha has grown at a higher rate (6.5 per cent) than India (5.6 per cent), the Survey asserts adding that the industry and service sectors have been the major engines of economic growth in the State, the Survey says.
The industry sector has recorded the highest growth on average in the pre-covid times (7 per cent). In 2022-23, the industry sector is expected to grow at 6.1 per cent. The mining sector constitutes more than 10 per cent of Gross Value Added (GSVA). The crucial Agriculture and allied sectors which constitute nearly 22.5 per cent of GSVA (2022-23 AE) and employs more than 40 per cent of workforce is expected to grow at 5.9 per cent in 2022-23 as against 3.5 per cent at All-India level, according to the Survey.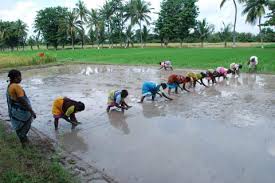 Due to pro-active measures of the Government of Odisha, the Agriculture and Allied Sector grew at nearly double rate than of All-India at 6.3 per cent in real terms in 2020-21", the Survey claims. Similarly, Services sector is expected to grow at 8.8 per cent in 2022-23 higher than pre-covid average growth. The sector constitutes nearly 36 per cent of GSVA in 2022-23.
"Various sub-sectors of Services sector are growing rapidly in Odisha. For example, significant growth is seen in the air transport sector with opening of new airports, new routes and subsequently the passenger traffic. In 2022-23, air transport grew at nearly 58 per cent in real terms. It is expected that in the future, several other sub-sectors such as financial services, hotels and restaurants (due to improvement in tourism infrastructure, etc.) would experience robust growth. In 2022-23, these sectors are expected to grow at a rate higher than pre-COVID average growth", the Survey adds.
Despite the prolonged COVID crisis, the Sri Lankan catastrophe, the Russia-Ukraine war, and the worsened fiscal positions of many governments around the world as reflected in their mounting debt levels, high fiscal risks and vulnerability, the Government of Odisha has prudently managed the state's finances to have a very comfortable fiscal position, the Survey avers.