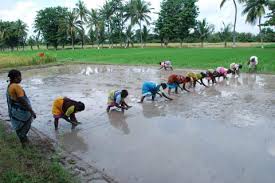 By Bizodisha Bureau, Bhubaneswar, February 17, 2023: Odisha is keen to leverage technology in agriculture to help farmers earn more.
Chief minister Naveen Patnaik categorically emphasized on the need for crop diversification and agricultural mechanization. He also urged farmers to use cutting-edge technologies for improved yield.
Naveen was speaking at the Krushi Odisha 2023 event here on Thursday. "Everybody will be profited if farmers use technology in the agriculture sector effectively", he said while inaugurating the event.
The theme of the Krushi Odisha was "Emerging Technologies in Agriculture".
Odisha has developed into a leading state in the agricultural industry, Patnaik said adding that the development of agriculture and farmers is a focus of his government.
The chief minister said that Odisha has transitioned from a food-deficient state to one that is present in abundance. About the KALIA program of the state government, Patnaik said that it has served as a safety net for farmers who struggle to secure financing for their farming operations.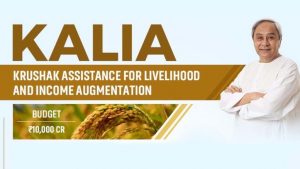 The KALIA plan, introduced by the state government in 2018, provides farmers with Rs 4,000 in two equal installments each year. The state government has started the Panas (jackfruit) and Chathu (mushroom) Missions to increase the income of farmers.
According to him, these two missions, together with the Millet (Mandia) Mission, all benefit farmers. According to Patnaik, the Millet Mission has captured the attention of the entire nation and the entire world today and has also contributed to a rise in the revenue of self-help organizations.
Speaking on the occasion, Agriculture & Farmers' Empowerment Department Secretary Arabinda Padhee stated that up to 1,000 cold storage facilities would be built in Odisha to improve the state's agricultural infrastructure.
According to Padhee, each unit will have a storage capacity of 10 to 15 metric tonnes. He further said about the solar energy that will be used to power these cold storage facilities.