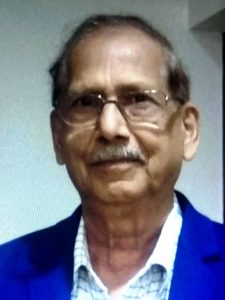 Prof. Raj Kishore Panda in Bhubaneswar, December 10, 2022: A recent editorial in the Economic Times "Pooling the Poor out of poverty, now faster" dated October 19, 2022 suggesting faster urbanization to reduce poverty in the country provides fresh food for thought on the issue.
Though there are a large body of economic literature showing positive relationship between urbanization and economic growth yet little is known about the effect of urbanization on poverty. Since higher economic growth (rise in per capita income) in general leads to poverty reduction, there is a strong belief among some economists and policy analysts that urbanization reduces poverty.
Looking at the urbanization in the global context we find that countries with high level of urbanization are found more prosperous than low urbanized countries. However, at present urbanization is happening mostly in developing countries having high incidence of rural poverty. India is one among such developing countries where rise in the rate of urbanization co-exists with high incidence of rural poverty. As per 2011 Census,
India's urban population has increased from 286.1 million to 377.2 million – a rise of 91.1 million between 2001-2011-the highest rise in a decade so far, yet rural poverty incidence (multi-dimensional poverty index) remains as high as 32.75 percent (NITI Aayog 2021). Under the above scenario, whether it is arguable that faster urbanization will mitigate poverty in the country. We are here focusing on some issues relating to urbanization in India for getting a plausible answer to the subject.
It is generally understood that urbanization occurs when countries switch sectoral composition away from agriculture into industries and services sectors and technological advances in agriculture release labour from agriculture to migrate to cities and towns. Coming to the Indian scenario we find that no doubt there has been remarkable shift in the composition of GDP away from agriculture -from 55 percent in 1950-51 to 18 percent in 2019-20, yet the composition of workforce has not undergone many changes over time.
Today the rural India accounts about 69 percent of total population and agriculture continues to be the predominant activity in the rural economy providing livelihood support to about 46 percent of our total workforce (Census, 2011).
As regards the adoption of technology replacing human labour in agriculture, it has remained slow in India. The HYV led technology no doubt has increased the use of farm machineries, yet there has not been significant decline in the role of human labour in carrying out different farm operations.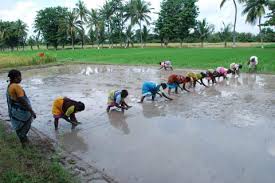 In rain-fed areas which account for about 68 percent of the country's cultivated area, technology adoption has not made much headway. Human labour continues to play a major role in crop farming. Since the farm productivity remains low concentration of poverty is quite high in these regions. Thus, in both contexts, the slow pace of technology adoption has kept more people engaged in agriculture and thus thwarting smooth labour migration from rural areas to cities and towns.
Besides coming to the pace and pattern of urbanization in the country we find that it has shown a very modest and uneven growth over time and across space. Over the 40-year period (between 1971 and 2011) the share of urban population in the total population has gone up from 20 percent to 31 per cent.
The decadal growth rate in urban population reveals up and down trends. While in 1980s and 1990s it showed declining trends, in 2000s we find it marginally increased. The latest World Bank estimate shows that the urban population accounts for 35 per cent of total population of the country in 2021.
Generally, urban population growth is attributed to four factors viz: natural increase, rural-urban migration, reclassification of rural settlement into urban areas and boundary changes. As we see between 2001 and 2011 while the share of natural increase has fallen from 59.24 percent to 44 per cent, other three components' share has gone up from 40.56 to 56 per cent.
This compositional change has significant implications in maintaining the quality of life in urban areas. As regards pattern of urbanization, it remains very much skewed in the country. States falling in the Central, Eastern and North-eastern regions show low level of urbanization and these regions are economically less developed. In contrast the economically developed regions such as Southern, Northern and Western India exhibit higher urbanization level.
Besides, urbanization across size categories of cities and towns also show wide variation. It is top heavy towards metropolis and cities /towns having one million and more population. As reported, the overcrowding in large cities has given rise to deterioration in the urban environment, severe shortage of basic amenities, inequality in accessing quality and quantity of essential services etc – all these affecting severely life and living of a common man.
More so, overcrowding in megacities and large towns has led to fast rise in slums and it is the rural poor that shift to these urban slums. As it is estimated over 80 million poor used to live in cities and towns in 2009 and this worked out to 25 per cent of the total urban population of the country.
In the context of urbanization the government policies related to urban development play a critical role. However, as per the available information, urban development has all along remained second to rural development as a priority area of policy in the country. After independence urban development being included in the state list of subjects, not much thrust was given to it in the pre-liberalization period.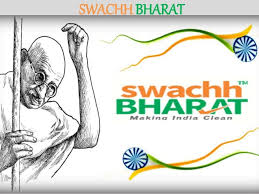 After liberalization and particularly in recent years a number of programmes such as AMRUT, Smart City Mission, PMAY, Swatchh Bharat Mission, Heritage City etc have been taken up by the central government in accelerating urbanization and urban development. Yet the most important hurdle that lies in the successful implementation of these programmes is the lack of autonomy of the urban local bodies in their functioning and fund management.
The first reform – the 74th Constitutional Amendment Act which was enacted in 1992 assigning autonomy to Urban Local Bodies as a policy of decentralization for better urban development and management has remained half-a-way success.
From the above discussion, it may be concluded that poverty no doubt is a major constraint in the development of India, yet the pattern of urbanization in the country attracts extensive concern. While majority of poor live in rural areas, urban poverty level is also increasing. Since a major percentage of urban poor belongs to the migrant labourers, it means that economic reforms have not been effective in creating jobs in small and medium town and rural areas.
Development of rural areas allows people to stay where they are and adopt certain aspects of urban culture such as increasing access to clean water and food while improving living conditions. The strategy- 'Provision of Urban Amenities to Rural Areas' (PURA)coined by former president Dr. A.P.J Abdul Kalam in 2003 for developing India's rural areas seems more realistic in mitigating poverty in the country. Urban areas tend to have lower poverty than rural areas. But we should refrain from importing poverty from rural to urban areas by developing unplanned townships.