By Bizodisha Bureau, Bhubaneswar, November 21, 2022: The Odisha government's startup-focused fund has attracted commitments to the tune of over INR 1,000 crore, according to Startup Odisha's executive chairman Omkar Rai.
Startups from Odisha have received nearly Rs 100 crore funding so far during the current year, Rai added. The Odisha startup growth fund would be more than Rs 1000 Cr. which will be invested in startups in Odisha," tweeted Startup Odisha.
The state, which is organising an investor summit next month, is home to around 1,434 recognised startups and 93 incubators
Omkar Rai highlighted…the growing startup investments in the state. He added that
Rai further added that the recently-closed fund of funds will be invested in startups over the course of next five years.
Additionally, he was further quoted as saying by Business Standard that startups in the state have received nearly INR 100 Cr funding so far during the current year. In total, the funding secured from angel investors and venture capitalists has risen to INR 359 Cr.
Rai also said that the state government is mulling a revised startup policy and it is likely to be unveiled soon.
"Odisha today has a large pool of mentors and world-class incubators, with a best-in-class startup policy. We are in the process of revising the startup policy, and an enhanced policy will be announced at the forthcoming Make in Odisha Conclave 2022," added Rai.
Manoj Mishra, secretary in the Odisha government for electronics and IT, also called on the startups to create value, rather than chasing valuation.
The growing impetus comes at a time when the state is preparing for its 'Make In Odisha' investor summit, scheduled in December. The event will see participation from multiple countries including Japan, Germany and Norway which have been onboarded as 'country partners' for the mega event.
The summit, which is slated to be inaugurated by Chief Minister Naveen Patnaik, will see participation from top executives, business leaders and industry bodies.
The CM also launched the ambitious 'Startup Odisha Yatra 2.0' in August that was aimed at scouting grassroots innovators and promoting entrepreneurship among the youth.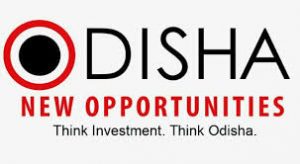 In the run up to the event, the Odisha government, in collaboration with the Federation of Indian Chambers of Commerce and Industry (FICCI), also held an investor meet in Hyderabad last week.
The Startup Odisha Task Force last month also extended an assistance and monthly allowance grant of INR 1.53 Cr to 23 startups to spur entrepreneurship in the state.
The state is home to around 1,434 recognised startups and 93 incubators spread over an area of 5 Lakh sq. ft. The state claims to have 21 venture capital-funded startups, 140 seed-funded startups and 25 incubator-supported companies.
The state is home to a large number of startups, including healthtech startups MedTel and OrangeCross and deeptech startup Phoenix Robotix. Recently, Odisha-based healthtech startup CureBay secured INR 50 Cr in a Series A funding round led by Elevar Equity.
Home to premier institutes such as IIT, IIM and AIIMS, as well as a burgeoning talent pool and multiple industry clusters, Odisha is also witnessing a new wave of entrepreneurs looking to scale their solutions pan-India. This was evident when the DPIIT ranked the state, alongside other hubs such as Maharashtra and Telangana, as a 'top performer' among states for the startup ecosystem.