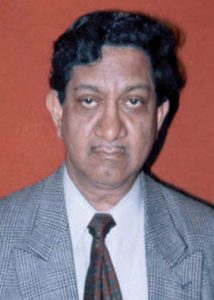 By Vivek Pattanayak in Bhubaneswar, November 21, 2022: A very well-known respectable, humble, polite, and dignified gentleman of Bhubaneswar, Abasar Beuria was a student of political science in the sixties in Ravenshaw College. He had propensity towards study of international relations.
No wonder he chose the Indian Foreign Service after going through the competitive examination conducted at all India level. Thus began his bright diplomatic career.
His first duty posting was in Burma (now known as Myanmar). During his long-distinguished career in diplomatic service, he was posted in the erstwhile Soviet Union, USA, UAE, Japan, Sri Lanka and finally in Madagascar where he served as India's Ambassador.
His experience in foreign land has been very lucidly written in his book "From Myanmar to Madagascar." A student of international studies will learn a lot about how professional diplomacy plays a role in promoting long-term national interest by reading the detailed accounts given in this book.
After a brilliant innings in Foreign Service he decided to settle down in Bhubaneswar .In spite of his long absence from the State and discontinuance from what is known as Odia, whether language, culture, art, literature, dance and music, Ambassador Beuria in quickest possible time got himself engulfed in everything which symbolized what is essence of Odisha in the truest sense of the term.
He regularly contributed articles to the local Odia dailies like Sambad, Samaj, Prameya and other papers. His Odia written in simple style free of complex words became highly readable and popular among the readers. He dealt with international relations, political, economic, and cultural issues with ease.
He demonstrated his skill as a painter and his paintings were displayed at Lalit Kala Academy. For many years he was associated with Jatin Das Foundation of art and paintings.
His versatility was seen in other fields when he would appear on TV screen as panelist speaking on complex diplomatic issues involving politics and military strategy. In seminars in the educational institutions whether organized by the Universities or Management Schools, his presence was source of attraction for the students and teaching staff. During Covid period he was seen in Webinars on matters relating to international affairs.
His activities spread to domain of Buddhist philosophy. He had led a Buddhist delegation from India to Sri Lanka. He was also associated with promotion of Gandhi's philosophy of Ahimsa and cottage industry.
In addition to this multifarious interest, he played a significant role in promoting INTAC in Odisha. He was active in the Indian Institute of Public Administration, Bhubaneswar. Equally he was active in Think Tank, a Group which was created at the initiative of late lamented Sudhanshu Bhushan Mishra, former civil servant of eminence.
He also pioneered a group known as Institute of Global Diplomacy (INGLOMACY), an institution which was meant to organize seminars, workshops and discussion on live issues concerning international relations and international law including visits to neighbouring countries to promote trade, tourism, and business between India with special focus on Odisha and other countries in South Asia and Southeast Asia. His active role in the Delhi based Kalinga Foundation had helped in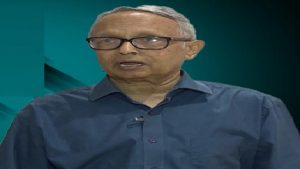 organization of conference of countries of the Region in Bhubaneswar.
His latest constructive role was in the field of translation of books on engineering subjects into Odia language.
Abasar Beuria was a versatile personality, not merely a diplomat. He was Ambassador at large. His sudden demise has left a void in the Bhubaneswar civil society. It is a great loss to the State and nation. May new generation of youngsters get inspiration from his versatility? May his noble soul rest in peace in Heaven.