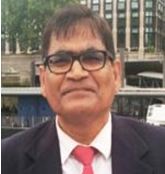 Professor Satya Narayan Misra in Bhubaneswar, November 1, 2022: The students of JJ School of Arts have thoughtfully showcased the works of Narendra Dabholkar, the quintessence rationalist, at YV Chavan Centre, Mumbai, who was brutally killed ten years ago. Dabholkar would have been 77 on 1st November.
When men on a motorbike shot him four times in the head, neck, and chest Dabholkar was crossing the bridge by the Omkareswar temple in Pune. But he had no intention of saying a prayer or adoring the Shiva Linga. He was an unapologetic agnostic who abhorred superstition and hoped to spread his skepticism through the State of Maharashtra.
Dabholkar was a courteous man, with unfashionable spectacles. In a simple Khadi shirt, loose slippers, and cotton trousers no one will notice him in the streets. Yet over three decades, he decided to switch his work from curing bodies as a doctor to curing deluded minds as a rationalist. The organization he had founded in 1989, the Committee for Eradication of Blind Faith had 180 branches in the state.
In village after village, he and his activists would confront the babas, sadhus who preyed on the poor and gullible, and report them to the police. He investigated and demystified cases of black magic and possession by ghosts. He campaigned against animal sacrifice and pollution of local rivers during the Ganesh festival by the immersion of idols made of plaster of Paris.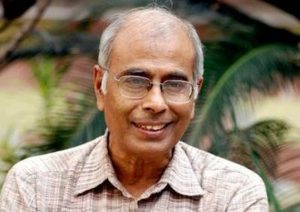 Dabholkar was a man of many parts. He represented India against Bangladesh in Kabaddi. He authored six books, including a widely read The Case for Reason in two volumes. He had donated his body to a hospital. Sadly, the slain body was unfit for academic purposes. He was cremated in Satara without any religious rites. His pyre was lit by his daughter Mukta, in contradistinction to the tradition where the son lights the pyre.
His ashes were collected without any religious ceremony and scattered over his organic farm. He named his son as Hamid, after the name Hamid Dalwai, who set up the Muslim Satyasodhak Mandal to promote Hindu Muslim brotherhood and do away with obnoxious practices like triple talaq and polygyny.
For rationalists, the criterion of truth is not sensory but intellectual and deductive. Plato admired reason as did Descartes who famously wrote 'I think, therefore I am '. As per Emmanuel Kant: a priori concepts must be brought into relation with empirical data. Rationalists like Dabholkar were guided by this constant quest for reason and empiricism.
He was preceded in this crusade by rationalists like Abraham Kovoor who criticized severely spiritual frauds. He wrote: Nobody has and nobody ever had supernatural powers. They exist only in the pages of scriptures and sensation-mongering newspapers.' He brought a new dynamism in the rationalist movement in Sri Lanka and India.
One of the displays attracting great attention is of Shefani Holan, a PG student of JJ School of Art, who has used voodoo dolls, miniature slippers, and other talismans to show how they are used as good luck to ward off the evil eye. She tries to show how it is our thoughts and not these objects which are responsible for our irrational behavior.
Naseeruddin Shah who opened the exhibition said: Dr. Dabholkar was among the great men whose footprints would deepen further instead of getting wiped. He also mentioned how Govind Pansare, the author of the best-selling biography of Shivaji was killed in February 2015. Mr. MM Kalburgi, a noted epigraphist was killed in August 2015 point blank.
His research work on the Lingayat community had created ideological enemies to him within the community. Gauri Lankesh, an intrepid critic of right-wing Hindu extremists was assassinated outside her home in September 2017. The assassins in each of these cases are yet to be apprehended. Naseeruddin said that many activists are languishing in jail, whose only crime is that they speak the truth.
Critics accused Dabholkar of being antireligious in a country where mysticism is venerated. Dabholkar used to always assert that he was not anti-religious but against fraudulent and exploitative practices. The Maharashtra government promulgated an ordinance on Anti Superstition and Black Magic, four days after his death. But the intolerance against dissent, branding a contrarian viewpoint as anti-national, and hounding those who wield a powerful pen as Urban Naxals are very disturbing trends that sweep many parts of India.
It is therefore refreshing to hear the CJI designate DY Chandrachud calling dissent a safety valve of democracy. He also said, blanket labeling of dissent as anti-national strikes at the heart of the country's commitment to protecting constitutional values. However, the biggest watchdog of democracy will be its vigilant citizens.
Joseph Story, the great jurist had observed: It depends on the present generation if the national constitution will descend on its children in its masculine majesty. Or shorn of its responsibility it will become an idle mockery. Luckily the students of JJ School carry the optimism of Joseph Story in ample measure by ventilating their support for Dabholkar's crusade against religious superstition and claptrap that permeate our body politic.
Prof Misra is an Emeritus Professor.