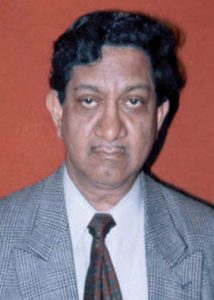 By Vivek Pattanayak in Bhubaneswar, October 2, 2022: After reading the book, "Beyond the Boundary L R James, the former West Indian cricketer from Trinidad and Tobago, also a columnist, my interest in the game rekindled after many years.
Although I was following the game since mid-fifties of the last century and played the game at the school and college level, interest in the game attenuated with passage of time, getting preoccupied with professional work. I thank Prof. S N Mishra, former civil servant, economist, law teacher , and now a columnist for giving this book. How I wished I had read this book when it was published some six decades ago when my attachment to the game was fiercely live, and interest was pulsating.
My memory went back to many decades when I found an excellent description of history of cricket with mention of Grace, Bradman, and Hutton , Grimmett , Larwood and Jardine. His book went on to cover famous three Ws namely, Weekes, Worrell and Walcott , and disastrous Australian tour when Laker took ten Australian wickets in the second innings at Old Trafford making a match tally of nineteen wickets. It was nostalgic for me .
I recollect I was extremely disappointed because my most favourite left-hand batsman Neil Harvey got a duck. Incidentally, Harvey brothers were famous as four of them played first class cricket although few know that five brothers in Orissa ( now Odisha) also played first class cricket .They were Bibek Jena, Bishudha Jena, Alok Jena, Ashoke Jena and Chinmay Jena. All of them played in the Ranji Trophy , possibly a world record. Hanif, Wazir, Mushtaq and Sadiq from Pakistan had played in tests .
Although the book refers to Garfield Sobers, but there was no mention of his record breaking 365 not out against Pakistan breaking the record of Len Hutton against Australia. The English commentators did not appreciate Fazal Mahmood bowling a full toss to Sobers when he reached 364 , the record of Hutton. They said while Len Hutton scored 364 against the strong Australian attack earning each run Sobers got it easy. I got an impression that the English did not stomach a coloured player breaking the record. In the same series Hanif of Pakistan having scored a triple century played the innings for sixteen hours and ten minutes. He set a world record.
Soon after I finished the book encouraged by Professor Bishnu Mishra, another economist, finance expert and ex-banker also an avid follower of cricket I decided to watch the recent Asian Cup.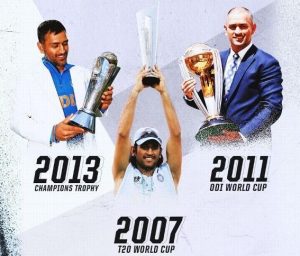 For some time, following drab, monotonous and hackneyed news in the media I was looking for some distraction. Almost after six decades I watched cricket ball by ball. During my college days five-day and six- day cricket (played in the West Indies and Australia each over having eight balls) took all the time. I also remember when Test matches were played in India, the office work virtually stopped.
One-day cricket and then T20 became game changer particularly night-time cricket.
Four matches recently I watched were two between the archrivals, India and Pakistan, Pakistan vs Afghanistan and India vs Afghanistan .
First having followed growth of ultra-nationalism, jingoism, and intolerance in the world about which I have been speaking and writing , my interest was focussed on watching the reactions of spectators when a wicket fell, a six was hit and four was made. These matches were being played in UAE which hosts a lot of people from South Asia. Reaction of women among the spectators was, something which I noticed, was remarkable , particularly those from Pakistan and also from Afghanistan.
Second thing which I tried to see was the skill displayed by batsmen, bowlers, and fielders. Of course, a century by Virat Kohli, after nearly a three year of famine was a superb piece of batting. He was at his best .I remembered Sachin Tendulkar on the eve of his retirement praising the potential of Virat Kohli and Rohit Sharma saying both would surpass his performance. For one reason I had great regards for Tendulkar apart from his cricketing records in batting, he stood out before all others for his pleasing personality, his humility and encouraging words for youngsters. His riposte on Bal Thackrey's statement, Mumbai for Mumbaikars was like hitting a six over long-off to a fast bowler.
Pakistani fielding was excellent. I saw the future potential of Afghanistan. Sri Lanka team's result did not surprise me. It was a great moral booster for the people of Sri Lanka after the political mayhem and economic disaster in the country. When I watched them play my memory went back to the mid-fifties. Ceylon's team was unable to match the powerful team of Madras which incidentally had a Sikh player called Kripal Singh who scored a century in the first appearance in a Test against New Zealand. In the same series Pankaj Roy and Vinu Mankad added 413 runs in the first wicket which remained as a record for an exceedingly long time.
My memory went back to the days of the drawn series between Pakistan and India. In Pakistan Subhas Gupte , the famous cricketer took all the ten wickets in an innings in a First-Class match in Pakistan. He also took nine wickets in one innings against West Indies in Kanpur. His wife, a lady from the Caribbeans while congratulating him stated it should not have been against her own countrymen. Those were the days of great cricketing spirit.
Even as a college student I remembered the interest of young ladies in cricket, particularly in Test matches. After Abbas Ali Baig, who had scored a century in the first appearance, played a bright innings a young lady went up to him and kissed him. This was a big story for days. The Bombay film world now known as Bollywood had fancy towards cricketers. Invariably before the Test series started the famous Lata Mangeshkar , the nightingale of the Indian film invariably entertained the Indian cricketers with high tea. Sports and Pastime of S K Gurunathan, great sports journalist would dutifully report this event.
In the fifties and early sixties Orissa had excellent cricketers like L I Parija who scored a century in first appearance in Ranji Trophy, Banabasi Patnaik who captained the Orissa team for years made name for himself in the East Zone. His brother Sasank Patnaik was equally a brilliant player. He opened the innings for Orissa. Among the young players Madan Mohanty dazzled the Bombay crowd when he scored a century against West Zone school playing for East Zone School in the Cooch Behar Trophy. He had all the potentialities to play for India had he not been struck by ailment in his teens.
Nevertheless, he scored a century in the Ranji Trophy when he was Collector of a district. Saradhendu Mishra (Kuna Mishra) played for the East Zone against Pakistan as a wicket keeper at an early age when he had not even crossed twenty. Shantanu Satpathy, a pace bowler had the distinction of playing for both the East Zone and the Central Zone at various times.
I thought of writing this piece only to recollect events of cricket of the past for the benefit of new generation of cricket lovers.