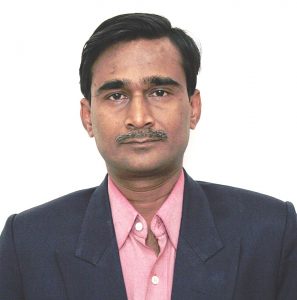 By Nageshwar Patnaik in Bhubaneswar, October 25, 2022: Climate change is the biggest challenge facing the global community. More than 10 lakh species are on the brink of extinction. Carbon dioxide emissions continue to rise, pushing targets from the Paris accord further out of reach.
While the Earth is roughly 0.8 degree Celsius warmer than it was last century, the timing, frequency and intensity of tropical cyclones is directly linked. According to many scientific studies, warmer oceans have intensified cyclones.
In fact, the human contribution to climate change in terms of greenhouse gases (GHG) has a direct effect on origin of cyclones and its intensity, and so it's rampage. The classic example is Cyclones hitting the eastern Odisha coast with full intensity in summer.
A joint study conducted by professors of National Institute of Science Education and Research (NISER) and Berhampur University has found that the frequency of cyclones in coastal Odisha has gone up alarmingly since 1999, the year of the Super Cyclone. The state faced 10 cyclones since 1737, between 1999 and 2021, it faced nine, and including two of the most disastrous ones – Phailin (2013) and Fani (2019), the later being an extremely severe cyclonic storm.
The Cyclone Fani, which devastated large parts of Odisha, West Bengal and Bangladesh left behind a trail of massive destruction killing 64 people in Odisha so far and leaving hundreds injured.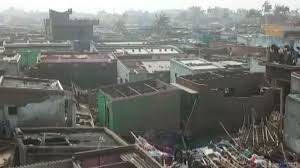 Fani clearly signaled an increasingly climate-risked world as of to-day. Scientists predict increasing intensity and frequency of tropical cyclone as oceans warm up leaving more moisture. This paves the way to ocean storms build up lashing the land with devastating wind and rain.
The study – conducted by Amarendra Das, associate professor of school of economics, humanities and social sciences, NISER; Sasmita Behera, a research scholar at NISER and Dr Bibhunandini Das, assistant professor of economics at Berhampur University – focuses on micro level (at panchayat and urban body) funding, planning and preparedness to mitigate disasters.
It broadly stresses on making panchayats and urban bodies self-sufficient in terms of funding to handle natural calamities – flood, cyclone, drought, heatwave and earthquake – at their end. For this, the researchers said the local self-governance institutions need to be accorded statutory power so that they are able to take their own decisions.
"Owing to climate change, Odisha has been facing quite a few challenges in terms of natural calamities – be it flood, cyclone in coastal region or unbearable heat wave across the state, mostly in western districts. The sixth assessment report of inter-governmental panel on climate change (IPCC) forecasts that global warming will increase by 1.5 degree Celsius between 2021 and 2040, compared to the mean temperature of pre-industrial era (1850-1900)," said Das.
In December, 2021, the Odisha government had brought an ordinance to amend the Odisha Grama Panchayat Act (OGPA), 1964, and Odisha Panchayat Samiti Act (OPSA), 1959. Thus, the government had expanded the powers of the panchayats provided under Clause 44 (h), which required them to introduce measures to control the spread of epidemic and other infectious diseases. The amendment also empowered the panchayats to prepare disaster management plan at the village level.
The paper said local governance has the advantage of being close to the communities and that can help assess the vulnerabilities of the people.
The Indian Ocean, in particular has been warming faster than any tropical region on the planet over the past century according to the Climate Research Lab in IIT Madras. The Indian Ocean is also the largest contributor to global ocean surface warming.
"Global warming has made sea surface temperature higher in the Bay of Bengal leading to generation and intensification of cyclonic systems. The southern coasts of Odisha experience cyclonic storms more frequently since Phailin cyclone of 2013," says Sarat Chandra Sahu, former director, Indian Meteorological Department and now the Director of the Center for Environment and Climate at the SOA University.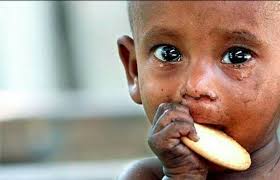 There is no doubt that climate change poses a significant challenge to poverty reduction, health and development in many developing countries, including India. Odisha's geographic location on the east coast of India and its climatic condition have meant that the state has historically been highly prone to climate change and multiple hazards, mainly cyclones, droughts and floods. Its fluctuating weather conditions suggest that Odisha is stumbling under climatic chaos.
The whole country will sooner or later face climatic apocalypse as rising temperatures threatens to melt at least one-third of the Himalayas' glaciers by the end of the century even if the temperature rise is limited to 1.5°C. Melting glaciers in both the Andes and the Himalayas threatens the water supplies of crores of people living downstream.
India is under pressure to mitigate climate change by controlling emission growth. But it will also need to adapt to increased water scarcity, droughts, floods, cyclones and other natural disasters.