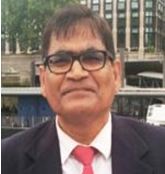 By Prof Satya Narayan Mishra in Bhubaneswar, October 24, 2022: When Richie Benaud, the most admired commentator, captain and leg spinner, joined the rebel World Series Cricket series in 1978, no one could call him a mercenary. But the orthodox cricket establishment was fitfully flummoxed.
When asked for the reason, he said it's an attitude to a game that matters, where the very best of bowlers are pitted against the best, and the spectators get their thrill, to the lees. You do not sit on judgment on what is pure and proper, but what is sublime and most competitive, wrote Benaud.
Viv Richards had that attitude, of insouciance, will to dominate when he walked in to the field munching chewing gum, to put the best of Australian bowlers to swords in the 80s.Dennis Compton, who played cricket and football with equal felicity in 1950s, had that attitude, when he faced Lindwall and Miller at their fiery best and played the hook with nonchalance, much like our Rohit Sharma. Imran also had it, against the mighty Australians and quite clearly against the Indians in the 1980s, whom he routinely pummeled.
Attitude in Indian cricket started with Saurabh Ganguly when he took off his shirt in the Lords balcony in 2002, after the improbable win in Nat West Final, when Yuvi and Kaif, the buccaneer and the silent serpent, played an incredible partnership. Dhoni had it great measure ,when he allowed Sachin to hog all the limelight after winning the 2011 World Cup final, though he along with Gambhir were the real stars of the phenomenal win.
Yuvi also had the attitude of a profligate hitter, when he hit six sixes in 2007 T 20 tournament. King Kohli has the same attitude, of supreme ability and certainty, tinged with a care to hoots attitude, with uncommon fitness.
But Indian cricket,and possibly world cricket has never witnessed a scenario, where both the captain and the coach can have an attitude ,and yet be like a house on fire.
Ravi Sashtri and Kohli belong to their rarest breed of partners, who doted and flourished in each other's company. No wonder, in the staid, conventional attitude world that we straddle, such attitude in public becomes unacceptable. It was sad to see the concerted campaign to see the back of Sastri and drop Kohli for the T20 world cup for his lack of form. Little realizing that form is temporary but class is permanent.
When we hark back in history, even King Richards floundered against the rising deliveries of Thompson and Lilee in the 1975 series, as did Bradman against Larwood in 1932. It was amusing to hear Gavaskar advising Kohli to consult Tendulkar, how to negotiate in swingers, when Sachin himself had a weakness against in swingers of Ambrose.
Sunil Gavaskar was also vulnerable to in swingers from Imran. As a riposte Kohli went on record to say how he sorted out his problems against Anderson out swingers in 2014 but did not visualise any perceptible technical snag in his batting. It's a matter of time before he will come back to his match winning form.
It was most heartwarming to see how at the end of the phenomenal finish against Pakistan, it was Sashtri, the commentator who quoted Shakespeare, Cometh the Hour, cometh the man, to describe Virat incandescent innings of 82 in 53 balls, that won the match for India.
To be fair, Hardick, who is a soul mate of Viraat, had a great contribution in the win, a fact acknowledged by Kohli. Their partnership was reminiscent of the frenetic flogging of English bowling by Yuvi and Kaif. In terms of attitude also, Hardick brings the table the same attitude of Viraat, one of supreme confidence, and an indefatigable will to win.
Botham match winning performance in 1981, Laxman epic 291 in Calcutta Test in 2001 and Ben Stokes in Headingly in 2020 are most improbable wins in the longer format of the game. In the T20 format, Viraats 82 would be the most definitive match innings of all time, given the fact that Indians were 48/4 after 10 overs and the Pakistani bowlers were firing on all cylinders.
Viraat six over long and the flick for a six in square leg off Rauff, the most menacing bowler from the Pakistani pace stable, were shots by a batsman, who combines skill, grit, fitness and attitude in equal measure. Garfield Sobers played a similar lofted six off Ian Meckiff in the Brisbane Test in 1961, which landed on the feet of Bradman, who was the manager and coach of the Australian team led by Richie Benaud. Viv Richards played a similar flick off Len Pascoe in 1981. They were shots by batsmen with attitude.
Ravi Sashtri writes in his autobiography Star Gazers that there is Viv Richards and every other batsman comes thereafter. Holding writes in his autobiography No Holding Back that Viv was the most difficult captain to play under, as he expected everyone to play at his level of excellence and was impatient. In Sashtri assessment Kohli comes very close to Richards in terms of prodigious talent and the will to win.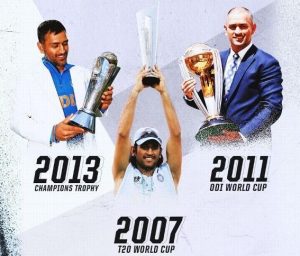 Quite clearly Kohli brought in to the team the need to be supremely fit and to be match winners. He is an emblem of envy by even the supremely fit Australians and at the same time a doting star for all the Pakistani players. In a country riven by jingoism against Pakistan, he is like a calming polestar, a totem whom every Pakistani player and commentators like Wasim and Waquar adore.
It is sad that in such pulsating possibility of sporting contest between the two countries, the BCCI Secretary tries to spew hatred by foreclosing Indian cricketing team visit to Pakistan . Mr Jay Sah should profit from reading Sewags autobiography The Virendra Sewag Story, how people of Multan doted on the Indian team , though they lost matches to India in 2004.
Times have changed, so have attitudes. Gone are the days ,when Miandad would jump like a monkey to get under the skin of More, or Imran would consider Inzzy to be a better batsman than Sachin.We are no longer fettered by being prim, proper and conventional norms. Rohit hoisting Viraat after victory is emblematic of this attitude, as was Dhoni taking a back seat and allowing Sachin to savour all the glories after 2011 World Cup win.
Be it Benaud, Compton, Imran, Viv Richards, Saurav, Dhoni or Viraat, they seamlessly stich a single factor, attitude, as the predominant leitmotif of their persona and leadership. No wonder, Cricket has been the winner and the game richer in terms of excellence, bonhomie, because it has tried to come out of the cocoons of narrow conventions and not being judgmental.
Prof S N Misra is a cricket buff