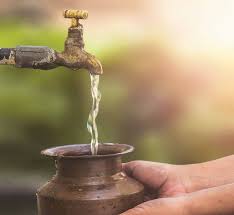 By Bizodisha Bureau, Bhubaneswar, September 19, 2022: Odisha is mulling over a new Water Policy this year after a gap of 15 years, when the last water policy was put in place.
"A primary discussion was held on Sunday to bring a new Water Policy this year. The state government will discuss with experts on ways for water conservation and recharge of groundwater," water resources minister Tukuni Sahu said on Monday.
The per-capita availability of water in Odisha was 3359 m3, which is likely to reduce to 2218 m3 by 2051.
The Odisha government had implemented the last water policy in 2007. After 15 years, the state is witnessing the degradation in the quality of water resources by direct and indirect human interference, said a senior official of the water resources department.
"With increasing population and growth in mining and industrial activities, the demand for water from various sectors is likely to increase to 55 billion m3 by 2051," the official said.
The vagaries of monsoon cause droughts and floods in different parts of the state on a regular basis. We are taking into account all these emerging factors and aiming at laying down principles for wise and judicious use of water for the survival of life during the new water policy, the official added.
According to departmental sources, the new water police will be implemented for the next 10 years discussing with climatology experts on the greenhouse effect. Flood and drought management will be focused in the new policy.