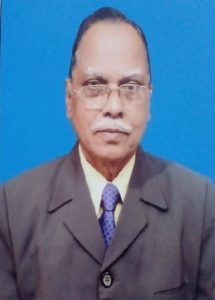 By Biranchi Mishra in Bhubaneswar, September 29, 2022: Tourism is a conglomeration of several activities – from information to infrastructure, products to promotion, development to diversification – in a sense, from A to Z. It calls for different services from many sectors, irrespective of whether they are basically responsible for developing tourism or not.
Sectors like Travel Trade and Hospitality industry directly deal with tourism, while the Service Providers and Suppliers indirectly deal with it. These are, therefore, rightly placed under the Tourism Sector. They swim or sink together and hence are duty bound to develop and promote tourism for their own sustenance. In the process, they create direct, indirect and induced employment opportunities within the tourism industries.
However, there are some sectors, which are primarily, (sometimes even remotely), not concerned with the development of tourism but provide essential or desirable support services which help in the growth of tourism. They play an effective role in promoting tourism without any basic objective or inherent obligation. They provide peripheral services, required for sustainable development of tourism. These sectors may be called Non-tourism sectors, supporting tourism.
They too create several direct, indirect and induced employment opportunities, relating to but outside the tourism industries. Sectors like Culture, IT & ITes, finance, accounts & audit, transport, forest, water resources, education, repair & maintenance, horticulture, police, art & craft etc are pillars of the non-tourism sectors, supporting tourism and enlarging employability in Non-Tourism sectors.
Dance and Music are integral part of the local culture. Many people learn it out of love (not to promote tourism). But these are also attraction for the tourists. Consequently, this sector gets a boost and the number of performers increases with the increase in the tourist traffic.
Earlier it was an amateur profession but now it has become a commercial venture. One can safely choose it as a career. Until 1960s, it was virtually a private affair but after the Khajuraho, Mukteswar and Konark Dance Festivals, the number of institutions organizing such events at regular intervals round the year has increased many fold, giving employment to innumerable artists.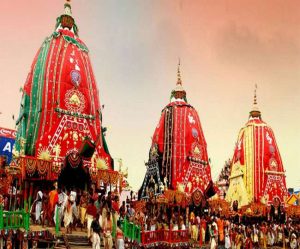 Traditional Festivals like Rath Yatra, Kumbha Mela etc are customarily organized as parts of local religious traditions. Similarly, many fairs like trade fairs / Craft Melas like Surajkund Craft Mela, Toshali Craft Mela etc are organized for sale and exhibition of local/national/international handicrafts.
These events attract large number of tourists, besides the local people. Hence such occasions create extra employment to meet the needs of the influx of visitors. Tourists are motivated to extend their duration of stay and thus create extra employment days, besides boosting the economic benefits.
Forest & Environment organisations is responsible to protect the forest and environment but they develop ecotourism camps in sensitive areas with the help of the local communities. This creates additional sources of earning to the local people who are entrusted with management of the camps. At some places like Mangala Jodi, the hereditary poachers have left poaching and turned ino Eco-Guides and boatmen.
Wild Life Sanctuaries and Zoos are places basically earmarked for protection of wild animals Nonetheless, such areas attract general tourists as well as wildlife enthusiasts. This results in creating enough job opportunities in shape of eco-guides, transporters etc.
Water Bodies like lakes, reservoirs, rivers etc attract visitors for their sheer natural beauties There is scope for leisure and adventure activities such as pleasure cruise, water sports, fishing, watching birds and aquatic animals like dolphins etc. This provides enough opportunities for additional employment, other than those required for management of the water bodies.
There are many villages which have potential to be promoted as Rural Tourism Centers. The villagers, while pursuing their traditional and hereditary activities (in the field if art, craft, agriculture, textile etc) create enough self employment opportunities when tourists visit the villages.
Museums & Art Galleries are primarily established for preservation of artifacts for the posterity (to feel proud of the heritage and do further research). They too welcome visitors and hence promote tourism. This provides opportunities for additional jobs for visitor management.
With the growth of tourism, many institutes came up to impart professional training in Hotel, Travel and Tourism management. But these institutes also need teachers and trainers. Meanwhile, tourism has also been introduced in many general High Schools and Colleges as Vocational or Alternative subjects.

This has brought in the demand for teachers to teach tourism. Hence teaching tourism has become an assured career in professional as well as general educational institutes. The students, passing out of these institutes, hither to looking for jobs in the Hotel Industry and Travel Trade, can now search for jobs in educational institutes.
The corporate sectors have an inbuilt necessity to entertain their guests in the interest of the company. While some of them have tie up with hotels to provide accommodation to their guests, many of them have their own Guest Houses and Holiday Homes at strategic locations. Such establishments need additional employees, (who are hardly concerned with the company affairs per se) like PRO, Cooks, Attendants, Escort Guides etc.
The primary responsibility of the Police authorities is maintenance of Law and Order for the residents and the visitors. Their role is crucial in developing and promoting tourism as the tourists are concerned with their safety and security while visiting a destination. Of late, with the growth in tourist traffic, it has been felt that they need additional force to exclusively deal with the tourists' problems. Hence the concept of Tourist Police has emerged which has enlarged the employability in the police organization.
There are sets of people who are skilled in repair and maintenance of the gears and gadgets used by the local residents. Such appliances are also used in establishments like hotels and other tourism outfits. With the growth of tourism and increase in the tourist traffic, requirement and demand for such skilled personnel also increases.
The primary task of the transport sectors is to provide mobility to the people including tourists but the airlines and the railways offer tourism packages too, besides serving food and beverages. The Indian Railways has an exclusive corporation, namely Indian Railways Catering and Tourism Corporation (IRCTC). The Shipping Companies operate Cruise Liners for tourists. Consequently, they not only add value to their services, but also create extra jobs to deal with the tourism activities.
Skill Development in the Non-Tourism Sectors
Thus, we see that the Non-Tourism Sectors enlarge employability, related to but outside the tourism sectors, to a considerable extent. Skill of the personnel working in these sectors need to be improved and augmented and make them sensible to tourism needs. Fortunately, many of these non-tourism sectors are now getting focused under Skill Development Programmes. It is necessary to make them tourism oriented too.
It is estimated that the ratio of direct, indirect and induced employment in the tourism sector is 1:3:8 and an investment of a million rupees creates about 89 jobs. If the contribution of the non-tourism sector is taken into consideration, this figure is sure to rise many times. Planning for development of tourism should, therefore, have an appendix for development of tourism related peripheral services in the non-tourism sectors as well.