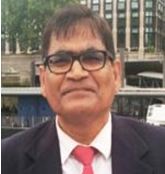 Prof. Satya Narayan Misra in Bhubaneswar, September 21, 2022: The Supreme Court is hearing a petition where the petitioners have asked the court to strike down the exceptions of 2 sections of 375 of IPC (1860) which protects men from marital rape as not being a crime.
The Delhi high court had a spilt verdict on this issue, in which Justice Shankar pleads for its continuation based on the principle of intelligible differentia while Justice Shakdhar has strongly pleaded for abrogation of this exception. It may be recalled that the Justice Varrma committee Report on amendment to criminal law in its report on 23rd Jan 2013 had strongly advocated doing away with the exception, being patently arbitrary and promoting patriarchy.
While the govt accepted most of the recommendations of the justice Varma committee, it did not implement their strong recommendation to treat marital rape as a crime. Justice Leela Seth, who was a member of the committee, laments in her book "Talking Justice" (2014) that "Mostly men make laws and the men said it would spoil marriages. It enables a wife raped by a drunken husband not to reach out to the police."
Interestingly the NFHS-5 survey (2019-21) has brought out that when women in the age group of 18-49 were asked if they had ever experienced sexual violence, overall 6% of women reported having experienced sexual violence; 83% by current husband and 13% by former husbands.
The report also brings out how experience of sexual violence varies greatly with the level of alcoholic consumption of the husbands. The report also brings out 70% of women, whose husbands got drunk, have experienced sexual violence compared with 23% of husbands who were not drunk. 90% of them did not seek help from anyone. The report disturbingly brings out how nearly 32% of women in India are victims of spousal violence, physical, sexual and emotional abuse. It is as high as 47-48% in Bihar and Karnataka while Goa and Kerala have the least spousal violence (10-13%).
Presently, sexual violence comes under the overall canopy of Domestic Violence Act of 2003, which includes health and sexual abuse. The drawback of this act is that it is more civil in nature than criminal. It doesn't provide for any imprisonment period but only payment of fine.
Most studies have shown that sexual abuse creates severe psychological effects and health issues for women. The psychological effects include depression, PTSD, fear and loss of self-esteem. A quintessential psychological effect is self-blame due to which she undergoes Post Traumatic Stress Disorder (PTSD) because of the feeling of helplessness. The health issue includes perpetual soreness in vagina, broken ribs, knife wounds and marks on their body due to assault and black eyes. In many cases it leads to infertility.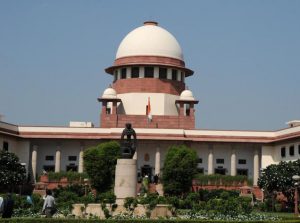 Karuna Nandi, who has been arguing this case before the Supreme Court, states that the present exception to marital rape "violets married women's right to dignity, personal and sexual autonomy and her right to self-expression". She has invoked Article-14 (Right to Equality), Article-19 (Right to Freedom) and Article-21 (Right to Life) & Art-51Ae, in her defence.
Incidentally, several high courts have shown remarkable spunk in deriding this heinous practice of marital rape. The Kerala High Court has ruled "Martial rape is a valid ground for divorce.
Treating your female partner's body as something owed to the husband and engaging in sexual acts against her consent is nothing more than marital rape". The Karnataka High Court in the case of Krishna Vs. the State of Karnataka has decreed "sexual violence apart from being a dehumanising act, is an unlawful intrusion of the Right to Privacy and sanctity of female body autonomy".
The Gujarat High Court in Desai Vs the State of Gujarat (2017) decided that "nonconsensual act of marital rape violets the trust and confidence within a marriage and prevention of marital rape in India is what has damaged the institution of marriage". Justice Krishna Iyer in the famous Rafiq Vs the State of UP (1980) had famously observed "a murderer kills the body but a rapist kills the soul".
Elaine Martin, Casey Taft and Patricia Resik in a perceptive study (A Review of Marital Rape, 2006) bring out that the percentage of women who are subjected to marital violence is around 10-14% globally. They also bring out that the women population which is battered is as high as 40-50%. They also bring out how during marital rape the victims most often employ no resistance or verbal resistance. They experience long term psychological effects such as severe depression, PTSD and gynaecological problems. They also bring out how in several cases this has long term psychological effect on child.
The evolution of women's status from a property and chattel to full-fledged person started as late as mid 20th century. England considered marital rape as a crime in 1991. So did the USA.
South Africa in its Criminal Act of 2007, strongly upholds women's right to autonomy and physical integrity. CEDAW (Convention on the Elimination of all Forms of Discrimination Against Women) strongly recommends that appropriate training to judges, lawyers, law enforcement officers and medical personnel is needed for understanding the crimes of rape and sexual abuse in a gender sensitive manner.
In its report of 2007, it recommends that a country should widen the definition of rape in its IPC to reflects the reality of sexual abuse experienced by women and remove the exception of marital rape from the definition of rape which is against will, without consent and through fear and fraud.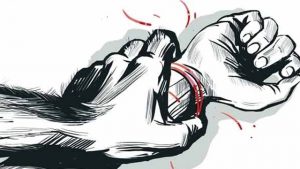 The national campaign for complete abolishment of marital rape has made a tremendous stride to change the sexist and archaic ideology that a woman is a property and that when a woman marries; she consents to have unconditional intercourse with her husband. Sadly, this repugnant idea of common law of the 17th century has lasted till the first half of 20th century. India is among 36 countries like Bangladesh which still doesn't treat marital rape as a crime.
As Professor Sandra Friedman observes "Marriage should not be regarded as extinguishing the legal or sexual autonomy of the wife." The European Commission on Human Rights in CRVs UK observed that' A rapist remains a rapist regardless of his relationship with the victim.
In October 2017, Justice Madan Lokur gave a historic judgment, which struck down the exception in Section 375 of IPC which did not consider sexual intercourse with a wife below the age of 18 as a crime as it fell afoul of POCSO Act 2012 which protects girl children below 18 from sexual abuse.
It is high time that the Supreme Court of India rises to the challenge and strike down the obnoxious exception to marital rape. Right to Equality, personal freedom and Right to Life has to be on a higher pedestal than preservation of the institution of marriage. The common law fiction has always been offensive to human dignity and incompatible with legal status of the spouse. Marriage in modern times is a partnership of equals and no longer wife can be made subservient chattel of the husband'.
Prof. Misra is Emeritus Professor & Teaches Constitutional Law