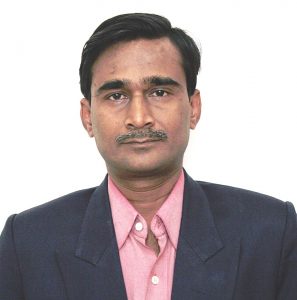 By Nageshwar Patnaik in Bhubaneswar, September 02, 2022: Flash floods by intense monsoon rains over the last four months in India have left at least 2000 people dead. Beginning in May, deadly floods first hit northeastern India and neighbouring Bangladesh. Over nine million people in both countries have been affected, and around 300 have been killed.
In the later part of the year, the rains inundated hundreds of villages, swept away mud houses, flooded roads and destroyed bridges in some parts of Himachal Pradesh and Uttarakhand states.
Four states in northern India – Assam, Bihar, Uttar Pradesh, and West Bengal have been extensively impacted by flooding, affecting over 18 million people, including 7.5 million children. Some 1,098 lives were reported by most states and Union Territories on account of hydro meteorological disasters, including landslides, flash floods and cloudbursts till 17 July, 2022, according to Lok Sabha data. At least 500 more are reported to have fallen victims to these disasters in second half of July and August.
Flooding in Odisha, the capital of natural disasters in the country, began after a period of heavy rain from around 13 August 2022 affecting in excess of five million people in 1,757 villages in 10 districts. Over 60,000 people were displaced and had moved to safer areas.
India ranks third, after the US and China in the number of natural disasters since 1900, with 756 natural disasters such as landslides, storms, earthquakes, floods, droughts etc. During 1900-2000 there were 402 disasters and 354 during 2001-21.
Since 2001, a total of 100 crore people have been impacted and nearly 83,000 lost lives due to these disasters. If the losses are adjusted with current prices, the losses come out to a staggering Rs 13 lakh crore or 6 per cent of the GDP, according to a report by the State Bank of India (SBI).

Ironically, between 1991 and 2021, only around 8 per cent of the total losses are covered in the country, so, there is around 92 per cent protection gap during this period. For instance, total economic losses from the 2020 floods were around Rs 52,500 crore but insurance available was only 11 per cent, the report said, adding that if the government would have insured it, then the premium for the sum assurance of Rs 60,000 crore would have been only Rs 13,000-15,000 crore.
India's geo-climatic conditions make it one of the most disaster-prone countries in the world. Needless to say that international cooperation in disaster management is critical for the effective handling of disasters within its borders as well as the region.
The country never had disaster mitigation plan and only in June 2016 it came out with a blueprint to tackle national disasters through its first ever National Disaster Management Plan (NDMP) joining the list of nations that follow the Sendai Framework for Disaster Risk Reduction 2015-2030, endorsed by the United Nations in 2015. It was the first major agreement post 2015 development agenda with seven targets and four priorities for action signed by 187 countries, including India.
The plan, released by Prime Minister Narendra Modi, aims to make the country disaster resilient and reduce loss of lives and assets during calamities. The NDMP provides a framework to deal with all phases of disaster management cycle such as prevention, mitigation, response and recovery, and lays down duties of various government departments from the grass root level.
It identifies 18 broad activities including early warning, maps, satellite inputs, information dissemination, evacuation of people and animals, medical care, drinking water and essential supplies like food, communication, power, fuel, transportation, disposal of animal carcasses, relief employment, and data collection and management. The NDMP also calls for addressing the increased disaster risks from the adverse impacts of climate change.
However, the real challenge is to ensuring its implementation and monitoring.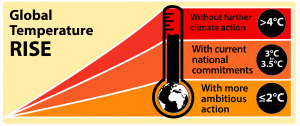 India's first climate change assessment report, published in 2020, projects the rise in temperatures by 4.4 degrees Celsius by the end of the century. The frequency of heat waves will be up to four times higher, cyclone intensity will increase and sea level will rise by 12 inches if action is not taken, the report said.
But India was 'poorly prepared' to deal with 'climate reality', due to which it was more vulnerable to extreme natural disasters, according to the World Risk Index (WRI) 2020. India ranked 89th among 181 countries on the WRI 2020. The country was fourth-most-at- risk in south Asia on the index. Sri Lanka, Bhutan and the Maldives fared better than India in their abilities to cope with extreme disasters, the report said.
Paradoxically, India's social protection programmes fall short of giving succour to disaster affected people. The national rural employment guarantee scheme, which promises 100 days of work per year to every household, does not act as "a viable safety net", as it is only accessible to people living in their native village. If they are displaced or forced to migrate, they are not covered by social protection programs and often have to work in sub-human conditions to survive, stripped of rights, benefits and entitlements.
Social protection schemes should provide all citizens with the basic rights to secure work, housing and sanitation. Schemes like MGNREGS need to be redesigned, so that they do not operate just under rural silos and cover facilities that help families cope and survive under climate induced duress. They should also be inclusive and suitable for all vulnerable and marginalised communities, and pan India access should be allowed to avail entitlements based on the 'Aadhar / UDAI' national database.
Such a model has already been tried out successfully by the government by providing subsidised food grain to households under the 'one nation one ration card' initiative. It's time to extend the same approach to other social protection schemes.