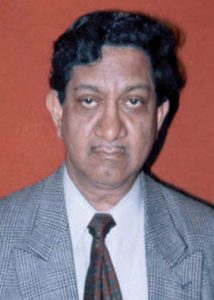 By Vivek Pattanayak in Bhubaneswar, August 12, 2022: In a TV channel recently, there was headline news, "New quit India movement." The students are moving to foreign universities even paying in hard currencies. The news anchor stated that nearly four crore students are abroad. Story continued asserting that even students from small towns and with rural background are seeking admission in foreign countries.
As some one said the Indian universities are unable to compete with the foreign universities due to the outdated syllabus in particular in STEM discipline in spite the New Education Policy announced almost two years ago.
Lack of job opportunities in India, it is stated, is the main contributing factor to this exodus. Foreign job providers give better pay packages and hence there is attraction. Ukraine crisis demonstrated how so many students in particular medical students were trapped there. It is a common knowledge that the Indian medical students are in China, Kazakhstan, Uzbekistan, Belarus, Russia and even in Dagestan. It is needless to state that there is substantial presence of the Indian students in US, Canada, UK and Europe.
This is considered by some as Brain Drain2, the first one was almost a half century ago. A parliament question also revealed that substantial number of people from India are migrating abroad. Are these trends natural and do they reflect a good augury for the long-term interest of the country?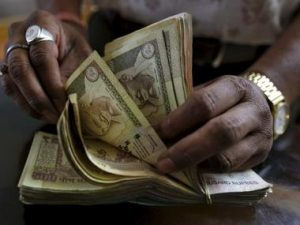 Rupee is plummeting against dollar, the current account deficit has increased, although export had increased slightly but import burden has outweighed exports. Latest report also shows that export has dipped. Even the service sector is under strain.
Inflation including core inflation and Consumer Price Index have impact on general health of the economy.Unemployment is high despite all the measures taken through fiscal incentives.
Much trumpeted Make in India has not created jobs. In Odisha it is only 1% of the target.
MSME which creates more jobs per capita and contributes to export is in doldrums. NPAs have squeezed the economy. Even MSME is getting infected by this ailment.
Imposition of GST and its increase in food items will produce reaction as was the reforms to farm laws when there is absence of consultation.This would generate adverse responses. Attempt to forcibly acquire land for industrial purpose without appropriate compensation and rehabilitation will spark off agitation.
Although foreign investment is stated to have come but it is mostly by way of Foreign Institutional Investment, not Foreign Direct Investment which is firmer and more rooted to the economy. Stock market booms sometimes when foreign capital flows into the market to buy domestic corporate shares. It also exits when interest rate in US increases.
Due to inflation in US being highest in forty years, Federal Reserves has increased interest rate and would continue to increase, it is predicted. This creates an atmosphere of flight of capital and volatility in the market.
Rupee has reached the lowest level. Although dollar is appreciating even against Euro and pounds, rupee of all the currencies in BRICS countries is worst performer. The International Monetary Fund, meanwhile, has cut growth forecast.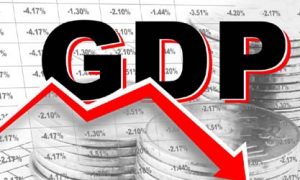 In this context, it is essential to understand what the relationship of GDP growth with employment is in formal sector and excellent quality jobs.
From 1980 it has been observed, the jobs created with every 1% increase of GDP is declining decade after decade not only in India but also in US and China.
Social tension cannot be addressed through the measurements of GDP. Human Resource Index, Happiness Index and information relating to pre-natal and post-natal mortality of women, infant mortality, and health related issues will give guidance to determine policies on various matters.
Nicolas Sarkozy had established a commission consisting of Stiglitz and Amartya Sen – two Nobel laureates, who had observed that "What counts is counted and what does not count needs to be counted." Is this approach being followed in the country?
Finance centralisation taking away autonomy of States is an eloquent complaint of the States run by the parties other than the ruling party at the centre. Sadly, there is criticism of covert politicization of the Finance Commission, a constitutional institution.
This would have long term effect on political health of the federation if this simmering frustration continued for long. India, it is described, as a "holding together federation and not coming together federation."
National High Infrastructure projects have gone through cost overruns due to delay in execution mostly due to tardy land acquisition, forest and environment clearance, finalization of detailed engineering, tendering and ordering.
These are usual reasons for escalation of cost known over decades notwithstanding introduction of computer technology, internet of things and artificial intelligence.
Meanwhile a section of National Highway in Madhya Pradesh collapsed after one year of construction. CAG has also disclosed recently that big projects have been constructed without environmental clearances.
An airline has not been able to replace spare parts for shortage of cash or funds. What does it reflect? Poor financial situation of the concerned airline has thrown up the safety issue.
A spate of safety related incidents would affect passengers' confidence which in turn would impinge on growth of both domestic and international tourism which were severely dampened due to pandemic, and was showing some signs of revival.
The country noticed recently changes of political composition of the governments in a certain State with exit of members of legislature from a party in coalition preceded by going to another State in chartered flights staying in luxury hotels.
A spate of litigation sparked off questions regarding the legality or otherwise of their membership in the legislature. An important constitutional provision to stop floor-crossing has not prevented the political instability in governments.
An experienced Minister generally known for his pragmatism and efficiency, it is reported in the media, expressed interest to leave politics and seek comfort in art and literature as he candidly expressed that politics has changed in complexion.
Freebies about which concern has been expressed raise different meanings for different classes and segments of people. Giving "one rupee kg" rice looks as wasteful expenditure to some while doing away tax for corporate houses is seen also as "irresponsible" decision to many.
While one tries to give succour to the poor, weak, and deprived people other one is meant to generate more investment creating jobs and opportunities for revenue for the State.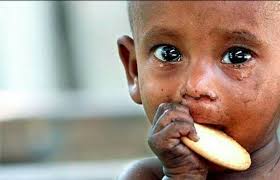 Has the poverty been reduced by freebie or it has given only temporary relief? Have more investments come and jobs created with tax concessions and relief even keeping rates low in the past.
In the background of the persistent outcry about degeneration of democratic institutions and inability of the institution known as the guardian of liberty, constitutionalism and justice, there is suspension of MPs described as cramping of deliberative democracy by one media outlet.
From the highest pedestal of judicature, it has been observed that the media should not become Kangaroo court. Growing feeling among certain intellectual class is that the transparency which media is expected to obtain from the executive is wanting.
Independence of media is being compromised it is believed. Neutrality of bureaucracy is being questioned at certain segments of civil society. Appointment to constitutional and statutory posts has not generated confidence among elders in the country.
On foreign relations front, why did India take so long to congratulate Ranil Wickremesinghe on his election as the President? It was done only after Xi and Putin did. Bangladesh seeking the Chinese intervention regarding Rohingya matter demonstrates growing closeness between these two countries. Nepal's proximity to China has not waned.
"I2U2" considered as the West Asia equivalent of QUAD to bring cooperation in the field of climate change, water initiative, innovation, energy, transportation, space, green technology will remain as a pious wish unless blue print is prepared and action to implement begins with promptitude immediately.
China and Russia are getting close to Iran as a possible partner with association of Turkey, a non-EU NATO member. India's position is unpredictable in the newly developing entente. Coming together of Turkey, Azerbaijan and Pakistan for obvious reason needs to be understood in the context of our military cooperation with Armenia.
Russia also plays a role in balancing relationship between Armenia and Azerbaijan while it also depends upon Turkey for peace negotiation with Ukraine and for grain movement.
Incidentally, TATA had selected a Turkish air transport executive to head Air India. Administration preferred a New Zealander. How has Turkey's present hawkish establishment would react require attention? Possibly, it will not be clear for the present.
Sharp reaction in the Islamic countries in the Middle East against developments pertaining to minorities and their faith should be a revelation.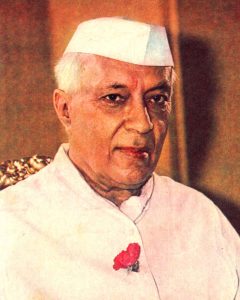 Many African countries that held India in high esteem during the Nehruvian period have substantial Islamic population where religious fundamentalism including terrorism has been raising head for quite some time. Developments in India may even alienate these countries.
The Iranian hardliner is the present President. It is not clear whether he would tilt towards India like his predecessor.The Iranian regime recognises that US sanction will prevent India becoming closer to that country economically. Russia's position vis-a-vis Sino-Indian relationship is possibly tenuous if not obscure.
In the background of this state of things in the country, only in the field of games and sports there are remarkable achievements internationally by India, for which solely young players and their coaches deserve credit. Perhaps it is time for reflection not celebration.