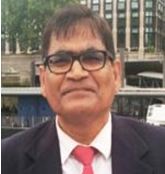 By Prof Satya Narayan Misra* in Bhubaneswar, August 29, 2022: The Indo-Pak cricket matches in the late 70s & 80s used to be like proxy wars, with Miandad's last ball winning six at Sharjah on 18th April 1986 in the Asia cup final, stamping Pakistan's superiority over India.
As Chairman of the Selection Committee now, Chetan Sharma, the bowler who was at the receiving end of this humiliation, must have felt delighted, the way Hardik effortlessly hit a six on 28th evening to win the match against Pakistan, which could have gone either way. The cricketing duel started in right earnest with India's tour to Pakistan in 1978-79.
Under the redoubtable leadership of Imran, with Sarfraz in tandem, Zaheer, Mudassar and Miandad pulverized our famed spin troika of Prasanna, Bedi & Chandra. We lost the series 2-0, and the B&W TV for the first time captured the visuals. Except for Gavaskar, no one played the pace and inswinger of Imran with any assurance. Pakistan was always blessed with excellent pace bowlers. Wasim Akram, possibly the greatest left-arm pacer, Waqar with his deadly Yorkers and Shoaib with his deadly pace tormented every country, with the possible exception of Australia.
The watershed moment was India's cricket tour of Pakistan in 2004 when Sewag scored 309 at Multan. Shoaib Akhtar writes in his autobiography' Controversially Yours' that the Pakistani team was not as much worried about Tendulkar, as they were about the daredevilry of Sewag and Yuvraj.
But Indian pacers were never a match for the Pakistan pace attack. It was always billed as Pakistan's pace versus India's batting after 2004. Till Jasprit, Shami arrived on the scene. As the teams were preparing for the match, Wasim regretted that they would not witness their star bowler ShaheenAfridi and our boom boom Bumrah. Gautam Gambhir was very critical that Deepak Hooda was not chosen in place of Jadeja.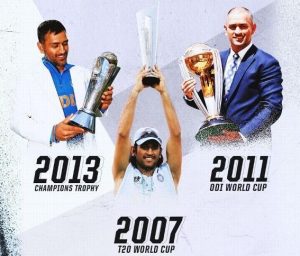 Little did the Pandits realize what stuff Naseem, the debutante, is made of, or how invaluable Jadeja can be when the top order capsizes. A hobbling Naseem with his thunderbolts made Rahul & Surya look completely clueless. He reminded me of Mohammad Amir's hostility against India in the Asia cup final in 2016. Except for Kohli, no other batsmen had a clue, about how to handle Amir.
There are several takeaways from the match. King Kohli is almost back. He has the quality to handle top-quality bowling, a shade better than Rohit. KL Rahul needs to be replaced by Subhuman Gill. He is in great form and is very comfortable with both pace and spin. Rahul after his surgery looks scratchy & looks completely befuddled. Pant should be back.
Apart from being a left-hander, he is most prodigious talent we have, who can turn the match on its head. We can do without Dinesh Kartick. Avesh looks out of sorts. Bumrah, Shami and Bhubaneswar Kumar have to be our bowling trump cards. It's such a relief that Hardik, the bowler has arrived. The way he bounced out of Babar Azam was a treat to watch.
Rohit looks less than a match fit. It's time Dravid would have to take a call on captaincy since a semi-fit Rahul will be a liability in the upcoming World Cup. Instead of keeping Rahul as Deputy, Hardik should be appointed as Vice-Captain. He has the sangfroid and strokes of a Dhoni, with the cockiness of a Kohli. His six to win the match was like a return gift to Javed's six in Asia Cup final in 1986 and purge India's pride! He also proved his mettle as a leader and all rounder, the way Gujarat lions lifted the IPL trophy.
A final word about the spirit with which cricket was played by the two sides. In contrast to the high-octane hatred spewed by our politicians, the bonhomie displayed by the players and the commentators on either side. Gone are the days, when Miandad jumped like a monkey to rile More, the wicket-keeper in 1992.
Gambhir as a commentator did not display any animosity towards Pakistani commentators, though the party that he represents is rabidly anti-Pakistan. Waqar praised Kohli to the skies. Gambhir spoke glowingly about Babar Azam, who looks a cross between Tendulkar and Kohli. None of the Pakistani players showed any lumpen bellicosity when wickets were falling.
Hardik was seen fondly putting his arms around Pakistan's stumper. Sadly, Pakistan has a fragile middle order. One wishes they had a captain like Imran and batters like Javed, Yunis Inzy and Yohana in the middle order. Even without them, their bowlers can pulverize any batting order, on their day.
Politicizing cricket dents people-to-people contact and deprive people of the joy of watching matches with high intensity. The Pakistani players must also be allowed to play in IPL. The same goes for allowing actors from Pakistan to participate in our movies and singers like Ghulam Ali, and Rahat Fateh Ali to perform in India. Narrow nationalism must not stand in the way of cultural exchanges and cricketing tours.
It's time we do not surrender our sense & sensibility to narrow chauvinism. The bus ride that Bajpayee took in February 1999 to Lahore & statesmanship that he displayed should be the political template for India Yesterday's match showed that cricket, culture & Courtesy can coalesce.
*Professor Misra is a cricket buff.