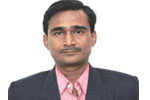 By Nageshwar Patnaik in Bhubaneswar, August 20, 2022: Monsoon mayhem this year has devastated most states from East to West, North to South. The affected states are still struggling with a merciless monsoon. The clouds have now changed their direction from the central part of the country to both the east and the west.
The southwest monsoon in its first 52 days has shown huge variation in its intensity and distribution over India, even as countrywide monsoon rainfall is 10 per cent more than the normal as of July 22, 2022.
Himachal has already witnessed landslide and heavy rains, torrential rains ravaged Uttarakhand, leading to landslides, water logging and flood-like situations in several districts. Floods, landslides and other extreme events like lightning have been recorded in 21 states and Union Territories (UTs) till July 21, according to data from the Disaster Management Division of the Union Ministry of Home Affairs.
Some 1,098 humans and 59,598 livestock have died and 0.34 million hectres (ha) of crops have been affected due to natural calamities in the country as of July 26, 2022, Nityanand Rai, Union minister of state for home affairs, told the Lok Sabha.
India is prone to disasters. About 70% of its coastal areas are prone to tsunamis and cyclones, about 60% of its landmass vulnerable to earthquakes, and 12% of its land to floods. India ranks third, after the US and China in the number of natural disasters since 1900, with 756 natural disasters such as landslides, storms, earthquakes, floods, droughts etc. During 1900-2000 there were 402 disasters and 354 during 2001-21.
The scale and intensity of disasters are increasing, with more people killed or affected in the last five years than in the previous five. Since 2001, around 100 crore people have been impacted and nearly 83,000 lost lives due to these disasters. If the losses are adjusted with current prices, the losses come out to a staggering Rs 13 lakh crore or 6 per cent of the GDP, a recent report by State Bank of India (SBI) said adding that total economic losses from the 2020 floods were about Rs 52,500 crore. Between 1991 and 2021, only around 8 per cent of the total losses are covered in the country, so, there is around 92 per cent protection gap during this period, it added.
The Global Assessment Report on Disaster Risk Reduction titled 'Our World at Risk: Transforming Governance for resilient Future 2022', points out about the risks of rapid urbanization which is making people more vulnerable to the impacts of climate change, in part due to the concentration of large cities in coastal area subject to the impacts of sea-level rise.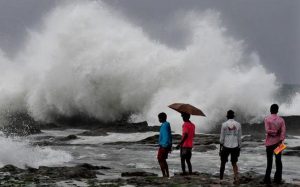 Since 2006, the average sea level rise rate has increased to 3.7 mm per year as per the latest Intergovernmental Panel on Climate Change (IPCC) report. It is projected that by 2100, about 200 million people in the world will be affected by it with most of those in Asia, in particular China (43 million), Bangladesh (32 million), and India (27 million). If current trends continue, the number of disasters per year globally may increase by 40%.
For droughts, there is a large year-on-year variation, but current trends indicate a likely increase of more than 30% between 2001 and 2030. The number of extreme temperature events per year is also increasing and based on current trends, will almost triple between 2001 and 2030.
Disasters occur when hazards meet vulnerability. Many natural hazards are not just natural processes, but have been made more likely and more intense by human-caused climate change. This has long been recognized and yet disasters continue to be construed as an 'Act of God' or described as 'natural'.
Natural hazards such as floods, droughts and heat waves become disasters when people, societies and ecosystems get affected badly. Now the question is how you manage disasters. Disaster management comprises actions taken before and after the occurrence of a natural disaster to manage the negative consequences of the event.
It is a cyclic process and comprises two stages and four phases. Two phases i.e., prevention and preparedness precede a disaster event and are categorized as the development stage activities. The other two phases, i.e., response and relief that immediately follow a disaster event constitute the humanitarian aid stage activities.
Blaming nature or the climate for disasters deflects responsibility. It is largely human influence that produces vulnerability. References to climate-related hazards such as flood, droughts and heat waves as 'climate' or 'natural' disasters suggest that disasters are independent of vulnerability. They are not.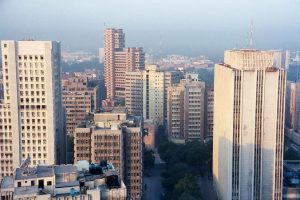 For example, in urban areas, natural hazards become disasters due to poor urban planning processes that are not risk-informed. Multi-storied housing is booming in urban India, built on a framework of beams, pillars and brick walls. With parking spaces prioritised at the ground level over structural stability, retrofitting is urgently needed, despite the significant costs.
Pointing the finger at natural causes creates a politically convenient crisis narrative that is used to justify reactive disaster laws and policies. For example, it is easier for municipal corporations to blame nature instead of addressing human-caused social and physical vulnerability.
For instance, there has been a cyclone every two years or a major cyclone every four years on the coast of Odisha. Odisha has a vast community outreach system through which people are being reached on time. It now has a network of 450 cyclone shelters and a robust mechanism for the maintenance of the cyclone shelters—each cyclone shelter has a maintenance committee where youth have been involved and trained for search and rescue, first aid medical attention, and for providing cyclone warnings.
Climate change and global warming are here to stay, and so are natural disasters.