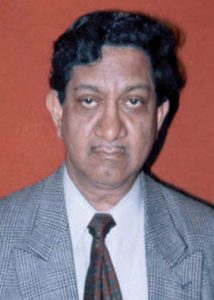 By Vivek Pattanayak in Bhubaneswar, August 9, 2022: To start with one would like to understand what is empowering. It is generally understood as the process of becoming stronger and more confident particularly in controlling one's life and asserting one's rights. In recent times, empowerment of women has been understood mostly in the social, educational, economic, political, and psychological domain.
The Indian mythologies are replete with female iconic figures embellished with great authority and receiving unfettered obeisance. The Hindu Puranic scriptures have narratives on goddesses like Laxmi, Parvati, Durga, Kali and Saraswathi and many more who have demonstrated wisdom, intellect, knowledge, and even exercised power to extirpate evil and establish justice.
History of the Indian sub-continent has witnessed how Maharanis, Begums and political leaders have enjoyed undiluted power. To quote a few examples will throw sufficient light. Razia Sultana, and Indira Gandhi remained at the zenith of power for certain period of time while Nur Jahan and Jhansi Ki Rani made mark in history, no matter how their exit came.
In the States of independent India people remember the names of Nandini Satpathy in Odisha, Jayalalitha in Tamil Nadu, Sucheta Kriplani in Uttar Pradesh.
In recent times Mayawati in Uttar Pradesh and Mamata Banerjee have been in the focus of power. Sonia Gandhi has dominated the oldest political party of India for two decades, and it is yet another example.
In the European history Elizabeth, the Queen of England in sixteenth century humiliated the Spanish monarch by bringing ignoble end to the mighty Spanish armada, Catherine, the Great, not being of the Russian origin had complete sway over the Czarist empire, and in recent times Margaret Thatcher and Angela Merkel demonstrated their skill and ability not only to lead their own countries but also the continent leaving indelible mark in global politics. Needless to mention the names of Sirimavo Bandaranaike, Golda Meir, and Iva Peron.
Staunch proponents of women's status and dignity have been during colonial period Ishwar Chandra Vidyasagar and William Bentick. During independence struggle Gandhi, Nehru, Patel and Subash Chandra Bose exhibited their will to protect the status of women and worked towards their emancipation.
In Odisha, Madhusudan Das was a pioneer of women's education and their freedom and independence. Women leaders like Rama Devi, Kuntala Kumari Sabat, Malati Choudhury, Annapurna Maharana and Rama Devi made magnificent contributions to the cause of women's rights and consciousness for decades.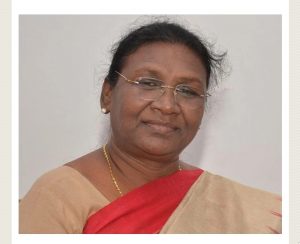 In India in the 21st century Naveen Patnaik like his father Biju Patnaik, has been a consistent advocate of empowering of women. His recent initiative to project Draupadi Murmu as a presidential candidate and his subsequent visible active support to get her elected as the first President from Odisha and that too from the tribal community undoubtedly demonstrates his commitment towards women, although she came from a different political party and his image as a protagonist of women's cause would have been further enhanced had he supported the woman candidate from the minority community for the post of Vice-President.
His father played a major role in ensuring reservation of seats for women in the self-governing political institutions like Panchayat Raj and Urban Local Bodies.
For quite sometime there has been a movement to reserve at least one third of seats in the legislatures for women by some political parties or leaders.
Unprecedented decision by Priyanka Gandhi to field a large number of women candidates for the Assembly elections was a bold initiative.
The Indian constitution and laws both customary and statutory have vested rights on women over a long period of time. Fundamental Rights in the Indian constitution reflect them in glowing terms.
The Universal Declaration Human Rights, and international legal instruments established through multilateral treaties, judicial decisions both in municipal and international judicial courts and writings of eminent jurists have buttressed these rights unambiguously.
Notwithstanding all these developments the safeguards seem clearly incipient,definitely insufficient, and depressingly inadequate.News media on daily basis and studies made by independent research bodies adumbrate copiously how these rights are illusory and far from reality.
Empowerment of women is not only a burning issue of Odisha or India it is a challenge to the global society.No country or region or continent is free from it and even can escape this.
First, one should recognise that in the 21st century challenge is more universally known although the challenge has been there for centuries in all societies.
Secondly, unless attempt is made to create awareness among both men and women about the existence of malaise of gender discrimination and wide ranging prejudice against women it will continue to remain as a challenge.
In more practical terms, from childhood girl-child should be provided with appropriate nutritious food to make her physically strong, positively encouraged to defend herself against any vestige of aggression, she should be emotionally, socially and psychologically motivated to realise that she is no less able to achieve her goals, targets and ambition than others.

Events have already shown for many years and decades that women have made superb contributions to state, society and world and have outstanding achievements to their credit in every field of activities, be it academic, sports, politics, art, literature, science and technology.
They have earned laurels across the world for their spectacular attainments. For further progress in this direction the family, community and State has a conscious, effective and determined role to play. Father and mother, parents, then community elders, opinion makers and finally the administrative and political leaders have to be genuinely concerned and take initiative and make unyielding efforts to create ambiance for empowerment.
What is heartening is that women are themselves taking up their own cause more openly, candidly, and boldly, and there is no hesitation to be assertive, and no reluctance for taking up cudgels. In history when a time comes for a cause nothing can stop it.
Tidal wave of spirit of empowerment of women will simply sweep the world.