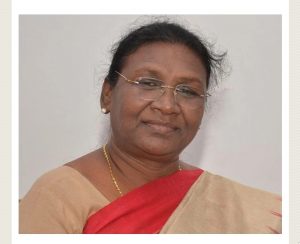 By Bizodisha Bureau, Bhubaneswar, July 21, 2022: NDA candidate Draupadi Murmu has won the election to become the next president of India, defeating opposition candidate Yashwant Sinha by a wide margin. Murmu becomes the first tribal woman to hold the country's highest constitutional position.
After the end of counting that spanned four rounds, Draupadi Murmu received 2,824 votes, the value of which is 6,76,803. Yashwant Sinha won 1877 votes valued at 3,80,177. She needed total 5,28,491 votes in terms of value, which she had already crossed after the third round of counting. The Secretary General of Rajya Sabha informed that total 4754 votes were polled, out of which 4701 were found valid and the rest 53 were invalid.
NDA candidate Draupadi Murmu had a clear edge over Opposition Yashwant Sinha in this election as several political parties including the Janata Dal United (JDU), All India Anna Dravida Munnetra Kazhagam (AIADMK), Biju Janata Dal (BJD) and 40 others had extended support to Murmu.
However, while a total of 44 political parties supported Murmu, opposition candidate Yashwant Sinha had 34 political parties standing behind him. The parties that supported Sinha included the Aam Aadmi Party (AAP), Kerala Congress Jacob (KCJ), Indian Union Muslim League (IUML), Communist Party of India (CPI), INC, AITC, and more.
As soon as Draupadi Murmu took a massive lead after the counting of votes in round 1, celebrations erupted at different parts including her residence at Rairangpur in Odisha. Over 10,000 laddus were prepared to be distributed among the locals following the announcement of the results.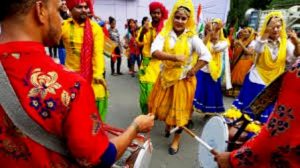 Celebrations also erupted in Bhubaneswar after NDA candidate Draupadi Murmu took massive lead in Presidential election. From dancing to exchanging sweets, the BJP party leaders and activists were filled with excitement as they came out in large numbers to celebrate Draupadi Murmu's victory at party headquarters in Bhubaneswar as well as in Delhi.
The term of the incumbent President Ram Nath Kovind is scheduled to end on July 24. Draupadi Murmu is slated to be sworn in as the President of India on July 25, 2022.
Murmu has a political career spanning over 20 years. Hailing from Odisha, she was born in a Santal Tribal family on June 20, 1958, in village Uparbeda of district Mayurbhanj. She attained a Bachelor of Arts degree from Ramadevi Women's College in Bhubaneswar and then worked as a Junior Assistant in Irrigation and Power Department from 1979 to 1983 in the Odisha government.
In 1994, she joined as a teacher at Sri Aurobindo Integral Education Centre, Rairangpur, and continued serving at the institute till 1997. Murmu was later elected as a councilor in 1997 and became the vice-chairperson of the Rairangpur NAC. She also became the MLA from the same constituency.
Further in the year 2000, she became Minister of State (Independent Charge) at the Transport and Commerce Department in the Odisha government and served till 2004 when BJP was in a coalition government with Naveen Patnaik's BJD. During the same period, she also handled the Department of Animal Husbandry and Fisheries as Minister of State. From the year 2002 to 2009, Murmu was a national executive member of BJP's ST Morcha. She served as state president for the same between 2006 to 2009.
From the year 2013 to April 2015, she served as a national executive member of ST Morcha. And later from the year 2015 to 2021, she served as Honorable Governor of Jharkhand. She was the first woman Governor for the state and the first female tribal leader to serve as a Governor in any Indian state. In 2007, Murmu was awarded the 'Neelkanth Award for Best MLA by Odisha Legislative Assembly.