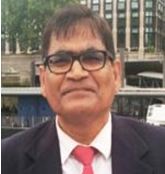 Prof. Satya Narayan Misra in Bhubaneswar, May 9, 2022: Girish Karnad was one of modern India's greatest cultural icons, an accomplished actor, a path breaking director, a clearheaded & erudite thinker, a public intellectual and activist and above all the most extraordinarily gifted playwright of his times.
His rise as a playwright in the 1960s marked the coming of age modern Indian play writing in Kannada, just as Badal Sarkar did in Bengali, Vijay Tendulkar in Marathi and Mohan Rakesh in Hindi.
While these script writers were influenced by masters like Ibsen, Brecht, Beckett and O'Neill, yet they were strongly rooted to indigenous culture and tried to use history & mythology to showcase their contemporary relevance.
Kannada literature was heavily influenced by the renaissance in Western literature. And Girish was one of the prime beneficiaries, having straddled both Oxford and Dharwad. The 50s saw the rise of parallel cinema with Satyajit Ray, at his cinematic best with the Apu trilogy (1955-1959).
Ray was deeply influenced by the neo realist Italian cinema of De Sica (Bicycle Thieves: 1948) and Jean Renoir, whom he helped during shooting of his film The River (1951) in Calcutta. Yet his originality, eye for details and indigenous flavour stood out and gained him global recognition. Theatre also catapulted Karnad, both on the national stage and internationally in the 60s & the 70s.
Girish Karnad cut his academic and artistic teeth in the cultural capital of Karnataka, Dharwad. He had the genes of a father who had married a widow with a child. His marriage was performed with Arya Samaj rites, because the society did not accept their marriage. The widow remarriage movement of Vidyasagar in Bengal had found resonance in Dr. Raghunath Karnad in Karnataka and Girish Karnad was his fourth child.
Karnad took Maths and Statistics in B.A., so that he could get a first division to win a Rhodes scholarship. He not only went to Oxford with the scholarship, but he became the President of Oxford Union from 1962 to 1963. During this time he sketched T.S. Eliot and got his autograph. Initially he wanted to write in English and become Eliot of India.
However, the Kannadiga in him prompted him to get back to his roots to study the works of Bendre, U.R. Ananth Murthy, Ramakant Joshi and Kuvempu. He wrote remarkable plays like Yajati, Naga-Mandala, and Tughlaq. He was also closely involved with India's parallel cinema in Hindi when he acted in Shyam Benegal's movies like Nishant (1975) and Manthan (1976).
In Manthan he captured the idealism of 'White Revolution' triggered by Verghese Kurien delectably. He also acted in several other movies like Swami, Dor. He is also remembered for the role of father, which he played in TV serials like 'Malgudi Days', which captured the elfin charm of RK Narayan's stories in a fictional town. Theater, Cinema & TV as a cultural triad is one of his most endearing bequests.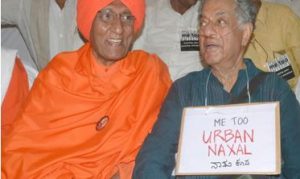 The play that catapulted him to a cult status was, however, Tughlaq (1968) where he brought out how Muhammad bin Tughluq, a rashly idealistic 14th Century Sultan of Delhi, was ahead of his time, but impractical , with his experiments failing because of impetuosity.
Tughluq was an allegory of the Nehruvian era which started with the ambitious idealism of socialism, socio economic justice but dissipating because of poor GDP growth, rampant public sector inefficiency and Chinese debacle. Mrs Gandhi at the height of emergency watched this play being staged on the ramparts of Purana Qila (1977), with Manohar Singh, playing the protagonist & Girish Karnad directing, with rare synergy & dramatic moments.
He as a child in the 1940s was raised in a world without electricity, yet culture electrified him. He always had nostalgia for many shades of darkness and the stories that they could spawn. These two elements of his childhood, darkness and storytelling, found a resonance in the theatre hall, he loved the most in his life. His creative journey was linked to electrification of Indian culture.
He was a strong proponent of multi-culturalism and freedom of expression. He was a sharp critic of religious fundamentalism. He publicly condemned demolition of Babri Masjid in 1992, and wrote an open letter against hate politics, and advocated for "diverse and equal India." On 15th June 1993 he went to Ayodhya and anchored a program of 100 artists, including Sitara Devi & Kelucharan Mohapatra.
As they joined in night long performance of music and dance on the Ram Ki Paidi Ghats, they reclaimed the city from the vandals. He protested against communalisation of Baba Budangiri shrine in Chickmagalur 2004 along with UR Ananthmurthi. He also suggested that the airport at Bangalore be named after Tipu Sultan who was truly a visionary and patriot. His personal conviction was to stop the poisoning of the well of secular coexistence. He lashed out at VS Naipaul for his antipathy towards Indian Muslims.
Dharwad- Hubli is the only place of India which has produced the maximum number of musical maestros and there is confluence of Carnataki musicians performing with Hindustani classical music exponents once a year. Karnad imbibed this rare synthesis of both South & North. He was profoundly influenced by the masters of world cinema like Akira Kurosawa and Ernst Ingmar Bergman.
In fact, his film Ondanondu Kaladalli (Once Open a Time), was based on Kurosewa's film Seven Sumrai. In 2015, he stood with Gauri Lankesh in vigil when Kalburgi, the noted epigraphist was killed for speaking against superstitions in Hinduism. Two years later he sat with a placard 'Me Too Urban Naxal', when Gauri Lankesh was brutally murdered because of her sharp criticism of right wing Hindu extremism. He was never a fence sitter and would always be remembered as an anchor against a bleak tide of communalism that is sweeping this nation.
Karnad was the quintessence Renaissance theater man, India had. He loved to be part of a hushed audience, as the lights go down, darkness descends and stories come to life. He would have been 84 this month.
Prof Misra is a theatre buff.