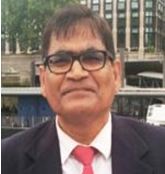 Prof Satya Narayan Misra in Bhubaneswar, April 29, 2022: Nineteenth century Odisha had a flourishing industrial base. The weaving of cotton cloths, silk, brass, metal, filigree & leather constituted the core of Orissa's rural industry. Sadly, they had all vanished due to the wanton neglect of the ruling elite.
Into such an industrially sclerotic Odisha entered Madhu Babu in 1881. Many believe that 1881 to 1934 witnessed unparalleled development in the making of a modern Odisha state, whose pied piper was Madhu Sudan Das. He resuscitated Odia pride in terms of its language and made it the first state being carved out on linguistic lines in 1936. He was not only the 1st MA from Odisha, the first to become an advocate but he was a trail blazer in combining ethics with entrepreneurship in Odisha.
Madhu Babu believed that development of indigenous industry is the key to economic re-generation and real self-pride. He was anguished that we cover our bodies with clothes produced in other countries when Sambalpur was famous for its artistic textiles and Berhampur for its Pata sarees.
Taking stock of Orissa's indigenous strength in metal works, Madhu Babu set up Odisha Art ware in 1897 for production of indigenous art wares. 100 trainees were engaged in this work and 150 weavers were given training. Madhu Babu presented filigree articles to many British officers and Bengal Governors, so that they are aware of the artistic depth of its artisans. He was fulsomely praised for the filigree work and ivory products.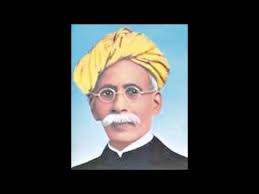 Apart from setting of Orissa Art Wares, Madhu Babu's other significant contribution has been setting up the Utkal Tannery in a 40 acres of land where high quality leather shoes were produced, targeting the global market. Much before Total Quality Management became an accepted way of life in production, Madhu Babu applied all its principle to his Utkal tannery. It had 150 workers who had excellent skill in shoe making.
Madhu Babu had practically witnessed the skills in shoe making factories of England and replicated them in Utkal tannery. He had observed that shoe prepared out of lizard skin had high demand in European country. Accordingly, he started collecting lizard skin from different parts of Odisha. This experiment had a wonderful synergistic effect between the untouchable who collected such skins and leather and factory workers who transcended the stigma ofworking with the untouchables. Gandhi had observed that Utkal tannery had shown the way, how untouchability can be removed by the working arrangement in Utkal Tanneries.
There was a concern that the prices of the shoe being produced in Utkal tannery were much higher than imported shoe. Madhubabu in a powerful speech to promote Swadeshi movement on 20th august 1985 had observed: General Togo of Japan was using shoe made only in Japan and English men buy English shoe at a high cost than the German shoes. He was strongly of the belief that if we promote indigenous products with indigenous efforts, higher cost should not matter in the long term development of Odisha.
Madhubabu suffered heavy losses due to his insistence to reject slightly defective shoes and his factory which was valued at Rs 2.5 lakh had to be auctioned for 65 thousand rupees. He was declared insolvent and bankrupt. But in the eyes of the Odias he was the only bankable entrepreneur.
In the Odisha of today we find that despite enormity of Orissa's mineral resources, the industrial landscape of Odisha is significant behind states like Tamil Nadu, Maharashtra and Gujarat. Odisha's record in terms of production of chromite had come down from 36.5 lakh tones in 2017-18 to 27.9 lakh tons in 2020-21.
Besides the Economic Survey (2021-22) brings out how production of manganese had also come down from 5.4 lakh ton to 5 lakh ton. The mining sector has witnessed a significant drop in its growth in 2021 (-23.3%). The other disquieting area in Odisha has been its GDP share in the service sector which is only 40% as against 57% nationally.
The most disappointing aspects of Odisha's growth story have been in the area of nutrition and infant and maternal mortality. Odisha is home to 34% children who are stunted as per the latest NFHS V report. Besides the infant mortality rate of 48 per thousand is much higher than in all India rate of 41. In MMR the mortality is 136 per lakh as against 103 all India.
The quality of schooling in Govt School is extremely unsatisfactory as per the ASER survey. The problem was further compounded during Covid 19 which as accentuated the digital device of children whose parents are uneducated and those who are educated and economically affluent and educated.
Madhubabu would have been 174 today. Had he been alive, he would have been anguished by the unsatisfactory progress in industrialization and not harnessing of our indigenous strength in textiles, metal work, and filigree. These are in the SME and unorganized sector which does not receive proper state support & hand holding.
Our unedifying record in quality primary education, health care and digitization would have anguished him no end. He would have been certainly dismayed that the govt. in power has taken recourse to populism by dispensing rice to the poor at low rates instead of promoting their long term human development capability and bolstering industrial growth and promoting service sector.
His vision, his primacy of ethics over entrepreneurship and his hope that a linguistically rich Odisha would be one of the front runner in India both in terms of GDP, moral values, has not been realized. On his invitation Lord Curzon visited Puri in 1900 and was gifted an exquisite box in filigree work where the best of Odisha's religious tradition was engraved and all petitions were ensconced.
Lord Curzon was overwhelmed and promised that all the archaeological monuments of Odisha would be properly preserved. Though he died financially bankrupt he remains the most treasured son of Odisha who cared for the poor, bolstered their self pride and made local vocal.