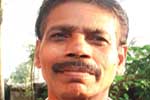 By Biswaraj Patnaik in Puri, April 21, 2022: Today incidentally is the 'Civil Service Day' of India. On this day, civil servants rededicate themselves for the cause of citizens, and renew their commitments. The culture was started in 2006 to commemorate India's first home minister Sardar Ballabh Bhai Patel's exhorting address to the newly appointed civil servants in 1947 after independence.
The historic occasion took place at the Metcalfe House in Delhi. Sardar Patel had referred to the civil servants as the "steel frame of India" or in other words the backbone of the country's administration, laying out thereby the golden rules and principles of good governance : discipline, esprit de corps without which no service would hold any meaning. Upholding throughout the service, its dignity, integrity and incorruptibility would ensure both sanctity and dignity of the coveted cadre.
"Above all, a civil servant cannot afford to and must not, take part in politics. Nor must he involve himself in communal wrangles," the Sardar had said emphatically.
The Prime Minister's Awards for Excellence in Public Administration are presented on this day.
During the British Raj, the civil servants remained extremely loyal to the Empire. But on the contribution front, they were grossly poor. ICS officers could go about their careers because it was so ridiculously easy to do. British officers wouldn't care and the native stock would towline them for fear of loss of job.
Even after 75 years of independence, it is conjectured that the efforts of the governments, essentially guided and controlled by the IAS community, do not seem to percolate down to its intended beneficiaries. The civil services examination, same as the JEE, has such an aura of majesty as ordinary folks would believe that whoever 'cracks' these exams is part of a crème de la crème of the country.
But critical observation indicates that like the top-rated IITians, the civil servants have hardly done any wonders for the country. Interestingly, even the highly reputed ISRO has a meager 2 percent of its engineers from the IITs and NITs. All the rest are from small, nondescript engineering colleges. Similarly, the IAS community is not necessarily composed of the best brains.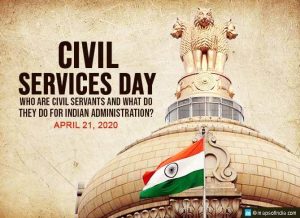 Civil servants are rated high by the people only if they deliver commendably in terms of introducing better administrative practices, policies or imparting superior domain knowledge to the nation. Nothing of this sort has happened in decades, though exceptional officers have done wonders, whose number is just too insignificantly tiny.
It is still believed that the Indian administration still functions very much the same way it functioned 165 years ago when first intro by the British masters. Though the resources, situations and circumstances have changed a great deal, its mind and spirit remain the same.
The civil service is a collective term for a sector of government administration composed mainly of career civil servants inducted on professional merit and their institutional tenure typically survives transitions of political leadership.
Modern day experts believe that huge, expensive government efforts do not percolate down to its intended beneficiaries when the IAS officers are calling shots. Only for this singular perception, Modi began pursuing vigorously the idea of taking senior officers through the lateral induction process from the private sector.
The Government of India (GoI) decided to recruit outstanding individuals from the open market with expertise in the ten critical areas of revenue, financial services, economic affairs, agriculture, cooperation and farmers' welfare, road transport and highways, shipping, environment, forests and climate change, new and renewable energy, civil aviation and commerce.
Their initial joint secretary level appointment for three years would be extended up to five years depending on performance., a post normally occupied by the Indian Administrative Service (IAS) or central service officers. These would be part of the crucial level of senior management dealing with policy making, design programmes, and monitoring implementation.
Most IAS officers end up as pen-pushers and cynics, with no faith in their contribution.
There is an acute shortage of middle-level IAS officers with 18 to 25 years of seniority, as the annual recruitment to the IAS in the 1990s was curtailed to just about 60 to 70 as against the present recruitment of about 180 per batch. This was done under an illusion that the economic liberalisation would vastly reduce the need for central staffing.
However, the reverse happened, as with enhanced revenues GoI expanded its role not only in the social sector, such as for the anti-poverty programmes, education, health, and tribal welfare, but also in many new emerging sectors such as telecommunications, information technology, climate change, and road transport.
Due to the overall shortage, most states are unwilling to release senior IAS officers for central deputation, leading to a bizarre situation where a railway traffic officer works as joint secretary, health, and an ordnance service employee finds himself in the Ministry of Tribal Affairs!
The prevailing public perception is that despite initial competence and enthusiasm, many civil servants in the course of the average 30-year career, lose much of their dynamism and innovativeness, and end up as mere pen-pushers and cynics, with not much faith left in their own contribution to public service. Though not wholly correct, this perception cannot be brushed aside as crap for various reasons.
The professional competence erodes and diminishes with time. An IAS officer spends more than half his tenure on policy desks where domain knowledge is a vital prerequisite. However, quick transfers from one post to the other in many states dampen the desire to learn.
With this environment prevailing in many states, there is no incentive for a young civil servant to acquire knowledge or improve skills that result in an exponential growth in ignorance and arrogance. It is jokingly said that in the house of an IAS
officer one would find only three books: the transport organisation's movement timetable, because they are always being shunted from one post to the other; a current affairs magazine because they need to know what's happening around, and the civil list that describes the service hierarchy.
Today, officials at all levels spend most time in collecting and submitting information not used for taking remedial action or for forwarding to a higher level, or for answering Parliament the civil servants will keep in mind Sardar Patel for inspiration to deliver to the people as he dreamed 75 years ago.