By Biswaraj Patnaik in Puri, December 1, 2021: After the devastating second corona wave in 2021, the sane mankind has kind of come on permanent guard. The insane would not care a fig, and they're as usual busy trashing all warning signals and engaging in all kinds of crazy, dangerously infection-spreading activities- no social distance and no masks. Hand wash 'yes' but only before eating with hands, never to kill the virus.
South Africa is incidentally not part of the proverbial dark Africa with no food, no healthcare and no political order or stability. South Africa of today is a fairly developed country with appreciable advanced healthcare technology a genius medical experts including doctors and scientists. It would be appropriate to mention that the first ever human heart transplant was performed by Dr Christiaan Barnard at Groote Schuur Hospital in Cape Town on December 3rd, 1967. The daring operation and the charismatic surgeon had then received immense public attention around the world.
For almost as long as Covid-19 has been around, scientists, academics and campaigners have pleaded with wealthy nations to share vaccines around the world only to protect all human beings by reducing the risk of new much smarter mutant variants emerging across helpless, unvaccinated communities, that could evade available vaccines and cause infection. The mantra 'No one is safe until everyone is safe' did not have any impact on the wealthy vaccine-full developed countries.
African region, including otherwise advanced South Africa could not organise enough vaccines for the people and turned super incubator. It is evident that omicron originated elsewhere in Africa, which has been struggling to obtain enough shots.
As long as large portions of the world's population are unvaccinated, variants will continue to appear, and the pandemic will continue to be prolonged, which is a very normal phenomenon. Unfortunately most of Africa, have received just 0.6 percent of the nearly 8 billion shots that have been administered by now. By contrast, the United States and other rich nations have vaccinated all but the hesitant and ineligible, and are now rolling out boosters.
Ethical experts and campaigners say one way to fix the immediate disparity would be through 'line-swapping,' in which wealthy countries with enough shots allow poorer nations to jump ahead of them in the manufacturer's distribution list. The World Health Organization has just declared Omicron its fifth 'variant of concern'.
The World Health Organization (WHO) has declared B.1.1.529 a variant of concern linked to 'an increase in transmissibility, more severe disease (e.g., increased hospitalizations or deaths), significant reduction in neutralization by antibodies generated during previous infection or vaccination, reduced effectiveness of treatments or vaccines, or diagnostic detection failures," as per the Centre for Disease Control and Prevention (CDC). Interestingly, South African Medical Association has said that Omicron is only causing mild diseases, though transmissibility is high. The Omicron has over 30 mutations in the spike protein, which helps it potentially develop an 'immune-escape mechanism'.
Given that most COVID vaccines are developed to form antibodies against the spike protein, the multiple mutations in the spike protein only make the vaccines less effective, leading to decreased efficacy. But as of now, the Delta variant continues to remain the most dominant strain of the SARs-COV-2 virus. However, preliminary data collected by WHO suggests an increased risk of reinfection.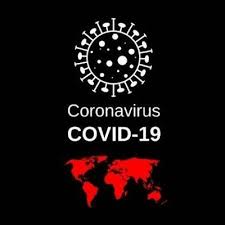 There are multiple COVID variants lingering in and around the world. So, experts believe that there may be a need to update COVID vaccines just like the influenza sots.
Around this critical period, health officials need to expand surveillance, facilitate multiple COVID testing centres and initiate COVID-appropriate restrictions, the lay people should do their part of wearing a mask, maintaining social distancing and practicing healthy hand hygiene.
Although the new COVID variant has not penetrated the walls of India, there is no telling when it could wreak havoc in the country.
The new coronavirus strain is worrisome—but its effect won't be the same everywhere.
The U.S., among other nations, has restricted travel from South Africa and nearby countries—which may compound the economic challenges in the region.
The first case of the new coronavirus variant, Omicron, also known as B.1.1.529, was detected in southern Africa this month. Until recently, South Africa was recording only around three hundred coronavirus cases a day, one of its lowest averages of the pandemic. Since omicron arrived, cases have soared to nearly five thousand. The number of COVID hospitalizations has almost quadrupled in Gauteng where omicron was identified. Omicron boasts some fifty mutations, far more than Delta, including around thirty on its spike protein, which the virus uses to enter cells. Delta has just ten unique spike mutations linked to enhanced transmissibility and immunity evasion. Whether it becomes the pandemic's most fearsome player remains is to be seen. But the relieving thing about omicron is that many infections have been mild, and that severe cases have affected mainly the unvaccinated people. So, whether Omicron will cause more reinfections and breakthrough cases, it's too early to say now.
Immediately after the W.H.O's warning bells, countries have instituted travel restrictions. Japan, Israel, and Morocco have banned all foreign visitors. The U.S., the U.K., Australia, and many European countries have restricted travel from South Africa and other countries in the region, which may compound the economic challenges faced by the continent. Instead of praising and thanking South Africa for detecting and promptly reporting the new variant, they are kind of banning South Africans unreasonably. Its vigilance and transparency have cost the country dearly.
Travel restrictions at this moment would be futile as Omicron has already been on the loose and reach many foreign shores. The variant has been detected already in nineteen countries, including Portugal, Israel, Canada, and Australia. Certainly it has landed in the United States. Anthony Fauci, the top US disease expert told the Times that the question is not being able to slow down spreading the virus.
Vigorous testing and genomic-surveillance along with ensuring rapid access to the new COVID pills super fast vaccination will be meaningful. Safety and immunogenicity trials be made to authorize boosters against all new variants. Despite the many unknowns swirling around Omicron, two things have been known to be true before its discovery : Omicron will affect various populations differently; nations with high immunization rates will remain fairly protected. The second bigger truth is that intensifying the pan-world immunization only can keep the human race safe. Omicron is "a cause for concern, not a cause for panic."
Omicron is doubtlessly a very big cause for action.