By Biswaraj Patnaik in Puri, December 29, 2021: Summing up 2021 would rather be easy for the simplest reason that Corona virus occupied most media space and determined many of the proposals and programmes of the central as well as state governments. From developing indigenous vaccines to hitting a record number of vaccinations in shortest period of time, Alpha, Beta and Delta variants ravaged the world of human beings like never before.
Veteran journalist Vinod Dua passed away on 4 December at a private hospital at 67. He and radiologist wife Padmavati were earlier hospitalised after testing positive for Covid. Padmavati succumbed to the virus first.
Even at this very moment of putting together ideas for a story, the latest magic bullet Indian vaccines are kicking in head : Corbevax from Indian pharma company Biological E developed in collaboration with US-based Dynavax and Baylor College of Medicine is just out and ready to be used.It is India's first indigenously developed recombinant protein sub-unit vaccine made up of the coronavirus' 'spike protein' used by the virus to latch on to and enter human cells. When injected, this is expected to trigger an immune response in the body that's like magic bullet. The other one Covovax is a local version of the Novavax vaccine, found to be more than 90% effective in preventing Covid.
Three weeks after Prime Minister Narendra Modi announced the repeal of the three farm laws, the violently protesting farmers brought the curtains down on their year-long agitation at the Singhu border of Delhi on December 9.
On Dec 8, Chief of Defence Staff (CDS) General Bipin Rawat died with 12 others including his wife in a helicopter crash near Coonoor in Tamil Nadu. But the loftiest grade good-by he got was a bit out of proportions because he did not die fighting or killing in the battle field. Vehicle accidents whether on land, beneath water surface or in air doesn't make martyrs. Yet they gave him such tributes as even the biggest legendary hero among them- Field Marshall Maneckshaw didn't get.
Similarly when a real friend to humanity D Prakash Rao died on 13 January, not many shed tears of grief. A humble tea seller, Rao gave away all his meagre savings to bringing up poor kids by running a school. He was decorated with a Padmashri. Where as a highly paid college teacher, just a good human being who enjoyed fat salary al his life and availed loads of money by way of grant to prove organic farming was feasible, that too on public land nearly for free received condolence messages from many who were evidently received personal favours or not keenly aware of the quality of contributions he made to society. His specific beneficiaries made big noise about how they missed him.
India was obviously proud on November 29 when former Twitter CTO Parag Agrawal was promoted to CEO, succeeding outgoing CEO Jack Dorsey. An alumnus of the Indian Institute of Technology (IIT) Bombay, Agrawal is an achiever.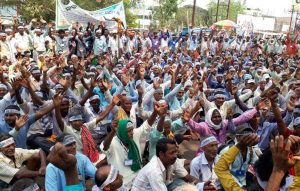 On December 2, the farm laws which sparked a year-long protests from farmers were repealed through a voice vote in the Lok Sabha amidst ruckus by opposition parties. The government was accused of being partial to wealthy corporates by removing all safety arrangements with regard to minimum support price guarantee issues.
On November 19 Kamala Harris acted as US president for 85 minutes as President Joe Biden temporarily transferred power to Vice President Kamala Harris while he was under anesthesia for a routine colonoscopy. Harris became the first woman to take the reins of the country, albeit for just one hour and 25 minutes, according to the White House. Though the world around her discarded the event as routinely ordinary, Indians rejoiced like mad despite the fact that Harris has no special heart for India whatsoever on record.
Kannada movie super star Puneeth Rajkumar died while exercising on October 29 when he was only 46. The whole country mourned his death primarily because he donated all most al his earnings to bring relief to the poor especially for educating disadvantaged kids.
On October 2, Shah Rukh Khan's son Aryan and 7 others were arrested by the Narcotics Control Bureau rather dramatically. As if he were q celebrity himself, the entire national media kept reporting the development of his case as if all hell had broken loose because of a nondescript spoilt child of a billionaire Bollywood movie star.
Germans went to the polls on September 26 Angela Merkel's conservatives were rejected even though the longest serving head of state was dubbed Germany's 'eternal chancellor'. Merkel was in power since 2005 but had planned to step down earlier. So her party lost power in Europe's largest economy.
Former UP CM Kalyan Singh passed away in August at 89. He will be remembered for long. He had snatched power from deceitful Mayawati and facilitated the demolition of the Babri Masjid.
On August 9, Neeraj Chopra created history by winning an Olympic gold medal in Javelin throw at Tokyo Olympics. He is the second Indian after Abhinav Bindra to win a gold medal in individual events.
In August, the Lok Sabha passed the Constitution (One Hundred and Twenty Seventh Amendment) Bill 2021 which offers the provision of restoring the power of states and UTs to make their own OBC lists. The Bill was passed with 385 members voting in support and no member opposing it.
Most significantly, on Aug 6, India's highest sporting honour Rajiv Gandhi Khel Ratna award got renamed after Major Dhyan Chand. Making the announcement, Prime Minister Narendra Modi said he had been getting many requests from citizens across India to name the Khel Ratna Award after Major Dhyan Chand. August 5 would remain a historic day for India for winning the hockey medal after 41 years by beating an invincible Germany by 5-4 goals.
On June 18 Flying Sikh Milkha Singh passes away due to Covid.
On May 21 Chipko movement pioneer Sunderlal Bahuguna died of Covid. He was an activist beyond compare.
On January 1, for the eighth time, India's two-year term as non-permanent member of the United Nations Security Council (UNSC) commenced formally. Besides India, Norway, Kenya, Ireland and Mexico also joined the existing group of non-permanent members including Estonia, Niger, Saint Vincent & the Grenadines, Tunisia and Vietnam and the five permanent members China, France, Russia, UK and the USA.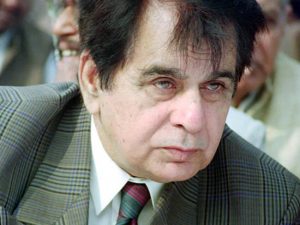 Bollywood star Dilip Kumar died at 98 on July 7 created a void in the world of Indian cinema.
In Odisha, a true Padma Bibhusan decorated sculptor Raghunath Mohapatra died of Covid at a time when he had made nearly all arrangement to bring up a complete Konark temple near Puri.
So Covid took most media space and quite a few irresponsible media persons both from print and electronic domains kept pouring out crap and drove people mad on countless socio political issues.
Lastly, Afshine Emrani, a leading doctor scientist from the US has just declared that the Omicron version of the corona virus is the best nature made vaccine. It is appropriately attenuated by God to infect humans to give them the best quality permanent immunity. Hopefully his words come true.