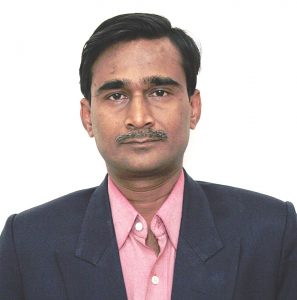 By Nageshwar Patnaik in Bhubaneswar, October 8, 2021: Over the years, India has successfully branded itself as the largest democracy in the world. In fact, going a step further it has presented itself to the world as a plural multi-cultural society. But of late, Indian democracy is moving steadily towards majoritarianism, polarisation and divisiveness. India's vibrant electoral democracy has virtually boiled down to a no-holds-barred contest for power. Indian democracy seems less inclusive today than at any point in its history.
True, democracy is all about numbers and a majoritarian electoral system, which is a simple electoral system that usually gives a majority of seats to the party with a plurality of votes. Nevertheless, in the absence of any checks and balances, this democracy, as J.S. Mill notes in "On Liberty" can turn out to be "tyranny of majority". Under a democratic majoritarian political structure, the majority would not exclude any minority from future participation in the democratic process. Rule of law, freedom of speech and expression, individual dignity, minority rights, etc, provide the required safeguards against democracy becoming majoritarianism.
The architect of India's Constitution, Dr B R Ambedkar defined democracy as "a form and method of government whereby revolutionary changes in the economic and social lives of people are brought about without bloodshed". For successful working of democracy, Dr Ambedkar had categorically said that there must be no glaring inequalities in society. There must be no oppression or suppression of any communities in order to have a feeling of equality among the masses. But there is a clear picture of inequality prevalent in India and that too is caste specific.
India is nowhere to achieve this condition. According to the United Nations Development Programme and Oxford Poverty and Human Development Initiative's global multidimensional poverty index (MPI), every second member of the Scheduled Tribe and every third member of the Scheduled Caste remains poor. This data is factored not only on a financial parameter but also on other indicators like nutrition, health, education, living standards and assets.
Secondly, Ambedkar underscored the presence of a sound opposition for successful working of democracy. The BJP garnered 37.4% votes in 2019 general elections. Not a single political party or leader has managed to garner 50% or more votes since the first general election which only proves that the BJP is slightly ahead of other political parties at the moment.
Prime Minister Narendra Modi, who was hailed as a 'charismatic leader' in 2014 when he first appeared on the national political scene is now relegated to a leader who has pushed the country from secularism to the ochlocracy or tyranny of the majority. Any semblance of authoritarianism, clampdown on civil liberties and polarization of communities on the basis of religion is a serious threat to the Indian Republic.
Former Vice President Hamid Ansari has said in his autobiography "By Many a Happy Accident" had succinctly observed that authoritarianism, nationalism and majoritarianism played a role in the 2019 election and that a "subversion of core values is now underway".
"The success of populism (rightly depicted not as an ideology but rather a strategy to obtain and retain power, and thriving on conspiracy, criminalization of all opposition, playing up external threats) proved itself in the 2019 general election. It was assisted by authoritarianism, nationalism and majoritarianism. …It is evident that a subversion of core values is now underway, an exercise that touches every citizen and leaves none untouched. Its impact is compounded by the abdication or failure of other social and political forces to comprehend its true nature and the urgency to counter it."
Democracy, in its most basic sense, can be described as a form of government enjoying the support of a majority. But in the absence of any checks, this democracy, as J.S. Mill notes in "On Liberty" can turn out to be "tyranny of majority". Therefore, rule of law, freedom of speech and expression, individual dignity, minority rights, etc, provide the required safeguards against democracy becoming majoritarianism. In fact, they form the cornerstone of democracy.
The principle of majoritarianism is against human values as it seeks to impose the values of the majority on everybody in society and goes against the principle of equality of every individual. All of this has led to many fights among the communities because of the differences. The most damaging effect of majoritarianism on India's Democracy which is being seen is the undermining of the rule of law.
When a section of people opposed certain laws passed by the present government, they are branded as anti-national. The Citizenship Amendment Act and three Farm Acts faced opposition from some people and the Modi government as usual pushed through its majoritarian agenda, other institutional checks and balances stopped working. India's image as a secular, liberal and democratic country is under cloud now for a plethora of reasons. Last year, it topped the list of 29 countries that have disrupted internet access for people. During the second wave of COVID-19 cases, many Indians took to social media to report a shortage of life-saving resources. They were in a desperate search for beds, oxygen cylinders, and the vaccine. The Modi Government ordered Twitter, Facebook, and Instagram to take down posts, alleging they contained "inflammatory" content.
Alexis de Tocqueville – a French aristocrat, diplomat, political scientist, political philosopher and historian said, "When I refuse to obey an unjust law, I do not contest the right of the majority to command, but I simply appeal from the sovereignty of the people to the sovereignty of mankind". Modi should see the writing on the wall as authoritarians like Donald Trump has recently been ousted from office.