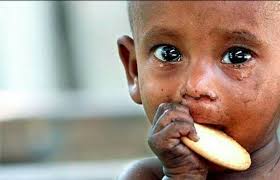 By Bizodisha Bureau, Bhubaneswar, September 14, 2021: Once again, Odisha has slipped to the poorest rung among all states going by the All India Debt and Investment Survey by National Sample Survey Organisation (NSSO).
According to the indicator of the average value of assets (AVA) per household, both the urban and rural.Odisha holds the lowest asset value at hand in the country. As per the NSSO report released on Tuesday, the average asset value (AVA) at hand per household in rural Odisha has been mere Rs 5.32 lakh while the figure in urban Odisha has been estimated at Rs 13.41 lakh. The rural household in Odisha is the poorest in the country, it said.
In the neighbourhood, Odisha ranked the poorest. Jharkhand rural household's AVA is Rs 8.6 lakh, whereas rural Chhattisgarh has an AVA of Rs 8.9 lakh. In West Bengal, the rural AVA is Rs 7.89 lakh. Rural Odisha AVA per household is less than half of the national average. The AVA per household in urban Odisha is also over 40 per cent less than the national average, and Odisha finishes at the bottom.
Ironically, the reports say that rural dweller in the villages has developed a fascination for the neighbouring state, the rural household in Andhra Pradesh emerges as the 11th richest among major 18 states.
The report has come at a time when the Naveen Patnaik government has been asserting rapid economic growth and a steep rise in per capita income of the people in the State, but the report paints a gloomy picture of the state's economic status.
In the Gini's Coefficient of State-level asset distribution and rank of State by average asset value, Odisha has been ranked at the bottom – both rural and urban.
The resource rich state also has been ranked among the 10 states, where maximum farmer households have a high incidence of debt (IOD). Contrary to the State Government's claim that a sharp rise in farmers per capita income, the NSSO report ranked Odisha farmer households AVA as the poorest in the country.
As per the report, the average value of asset per cultivator household in Odisha has been estimated at only Rs 6.21 lakh. And a massive 46.4 per cent of households live with debt over their heads. In the ranking of Incidence of Debt among cultivator households, Odisha has been ranked 9th in the country. Only 24 per farmer households have taken debt from institutional sources like banks and other financial institutions. A whopping 45 percent of farmer households have cash debt that carries an interest rate of as high as 30-50 percent.
The NSS report released yesterday puts the debt to asset ratio (DAR) of farmer households in Odisha at a high-risk level. The DAR in Odisha is estimated at 5.5.