By Bizodisha Bureau, Bhubaneswar, September 10, 2021: The Odisha government on Friday ruled out any relaxation in the guidelines issued for the conduct of Durga Puja in pandals during the festive season. Earlier on Monday, the state government had issued guidelines to be followed for conducting mass festivals like Durga puja in mandaps and pandals but without the participation of devotees.
Special Relief Commissioner (SRC) Pradeep Kumar Jena in a video address said that the height of the Durga idol should remain less than 4 feet as per the August 9 guidelines issued by the State government.
The restrictions for the second year in a row have now irked devotees, organizers and the Opposition parties in Odisha, BJP in particular.
The BJP has called for a bandh in Cuttack on September 13 over the demands while similar chorus have grown for a bandh in Bhubaneswar, where Durga Puja is widely celebrated in public, on that day.
As per the August 9 guidelines, Pujas shall be conducted in indoor-like conditions only for observance of rituals without public participation, pomp and grandeur. Besides, Puja pandals/mandaps shall be covered on three sides and the 4th side shall also be covered in a way not to allow any public view of the idols.
"We have been fighting the COVID-19 pandmeic for the last 18 months and the government is taking all measures to save lives. We have been successful largely due to the government's active measures and people's support," said Jena.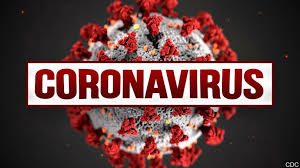 So far, two waves of Covid-19 have been witnessed since March 2020. During the 2nd wave, the State had to strike a balance between life and livelihood while announcing lockdown and partial unlock, he said. "Several sectors are yet to be opened due to which some are still getting affected, but the decisions are being taken in the largest interest of people," he said.
The second wave of Covid-19, however, doesn't seem to have been over yet as the cases continued to remain between 30,000-40,000 in India. "In Odisha, the cases are mostly between 650 and 1200 in the last 10-15 days. A new variant of Covid has once again raised fear among countries," said Jena.
Jena said that Odisha needs to learn from what happened in Kerala where festival Onam led to spread of COVID-19 and the same had happened after Kumbh Mela. However, Rath Yatra was celebrated without devotees, setting an example.
On the eve of Nuakhai, Jena also greeted people of the State, especially Western Odisha, and said that people should celebrate the festival while strictly adhering to the COVID-19 norms and must avoid gatherings.