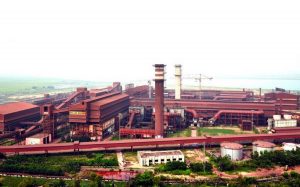 By Bizodisha Bureau, Bhubaneswar, September 3, 2021: ArcelorMittal Nippon Steel India (AM/NS India) on Thursday announced the commissioning of a second 6 million tonne per annum (MTPA) pellet plant at Paradeep in Odisha.
With the commissioning of the second unit, the plant doubled its production capacity at its Paradeep complex to 12 million tonnes, the company said in a statement.
The expansion will make the pellet complex the largest single-location unit in India and take the company's national pelletisation capacity to 20 MTPA, it said.
The company's national pellet production operations comprise 12 MTPA at Paradeep and 8 MTPA at Vishakhapatnam.