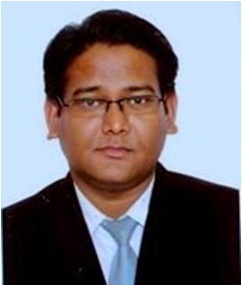 By Gautam Mohanty in Bhubaneswar, August 1, 2021: In 1968, Andy Grove and Gordon Moore built a factory to manufacture chips for video game makers such as Atari. It was a good idea, and their company, Intel Corp. had promises – until the video game industry was overwhelmed by Nintendo, which preferred to buy chips made in Japan. Suddenly Intel had more chips than buyers. About that time, though, IBM began to develop the PC, for which it would need just the sort of microchips that Intel was producing in abundance. It was a match made in high-tech heaven. Intel quickly became the world's number-one chip maker, a position it has maintained ever since.
But technology as we have seen, continue to develop. What happened to the mainframe, and what subsequently happened to the microcomputer, is now happening to the PC, Cell phones, handheld computers, and other gadgets are eroding the demand for PCs. Now it is Intel's turn to adjust to a changing marketplace. Let's take a quick look at how the company has been doing.
At the end of 2000, Intel announced that its two-year partnership with Analog Devices was about to yield fruit. The company was ready to bring to market a new chip – the high-performance digital signal processor (DSP) for use in "third-generation" wireless devices such as advanced cell phones and palm-size computers. The problem, though, as we saw with Digital, was that Intel was following not leading, the market. Indispensable components of electronic gadgets like modems, CD players, and cell phones, DSPs had for some time the fastest-growing segment of the microchip market.
Intel's job, then, was not only to produce the DSP but also to oust the market leader, Texas Instruments. (It's worth nothing that TI showed considerable prescience in making the leap to DSP. It could have continued to make PC chips, but, realizing that Intel had already won that battle, it looked over the horizon. There it saw the future in "best-access" gadgets like the then-emerging cell phone and it concluded that the DSP was the direction to take.) For its part, Intel realized, correctly that its PC chip business was tied to slowing growth in PC sales, but the realization came later rather than sooner. TI had already tied up a 60 percent share of the digital wireless phone business, and Mike McMaham, the company's head of R&D, told the Boston Globe that he was confident of their position in the market.
Like Digital and IBM, Intel's story illustrations that when you're totally dominant in your chosen arena, it's hard to pay much attention to what's happening outside that arena. It's too easy, also, to ignore competition. If that was the case with the DSP in 2000, when Advanced Micro Devices (AMD) beat Intel to the market with a product it called Opteron – a chip that offered advanced 64-bit computing power while remaining the ability to run thousands of 32-bit. Windows –compatible programme. According to one account, Intel and others inside the industry scoffed at the new chip from AMD, but within a year its customer list included ABM. Sun Microsystems, and HP. Then Intel had to play catch-up again. In early 2014, the company announced that it would add 64-bit capacity to its 32-bit Xeon server chips.
The story's amusing twist is that, a decade earlier, Intel's then-CEO Andy Grove had derided AMD as "the Milli Vanilli of semiconductors." taunting the smaller company for mimicking Intel chip designs rather than creating its own processors from scratch. Fred Weber, AMD's chief technology officer, admitted to feeling "some emotional satisfaction" from seeing the tables turned. He credited AMD's success not to chance but to a five-to-seven-year strategy of "innovating in places where they were not."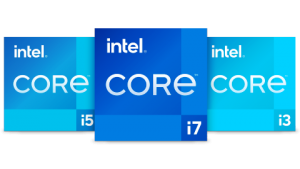 Has Intel's dominant position also allowed it to take its customers for granted? An executive at Boxx Technologies, an AMD customer, points out that AMD out of the picture," he says, " Intel would really slow down to maximize its return on investment." AMD's Weber puts it more forcefully: "Intel has an arrogance out of being a near monopolist …Its respect for the customer is created by customers yelling at it.
Whether Intel will be able to shed its perceived arrogance and complacency, stay abreast of its competitors, and respond to the evolving demands of the marketplace is a question now feeling its newly appointed CEO, Paul Otellint, a company veteran who ascended through the marketing, rather than engineering, ranks. Will Otellini be able to reinvent Intel as Gerstner reinvented IBM and find a new direction for the company in the face of a largely saturated PC market?
Based on his advocacy of the "right-hand turn"- a sharp break from the "cherished belief" that nothing matters more than ever-faster, more powerful computer chips-Otellini may be the right man for the job. He appears to be pushing the company forward the realization that, in addition to speed, customers now want things like built-in security features, wireless connectivity to the Internet, and better graphics and audio. With his marketing background, may be he'll be able to shake up the company's elitist, high-tech engineering culture.