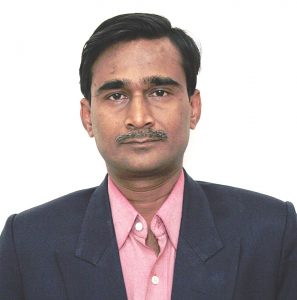 By Nageshwar Patnaik in Bhubaneswar, August 20, 2021: Sports hold key to a modern country's standing at the world stage. India with 140 crore people ranks the last in winning Olympic medals going by the population count. India got only seven medals at Tokyo, just one up compared to the 2012 Olympics. The seven medals include one gold, two silvers and four bronzes. The country continues to struggle with a meager yield or none at the Olympics since its debut in 1900 even as the history of Indian sports is believed to be 8000 years old, from the time of Indus Valley civilization.
In the 20th century, India emerged as a Hockey superpower. From its Olympic debut in 1928, the Indian Hockey team went on dominate the competition for close to six decades, winning gold on eight occasions. India is the only team to have won six consecutive Olympic gold medals. The team scored a massive 178 goals during this phase while conceding only seven goals. No other team in the world has managed to come even close to rivalling such dominance. However, Indian hockey was virtually in tatters after it won god in Moscow Olympics in 1980 and even it could not qualify for the 2008 Olympics. The sponsors were shying away from Indian hockey teams.
For ages, sports have historically thrived on royal patronage. With many kingdoms, India had many kings. But among all, Maharaja of Patiala, Bhupinder Singh was way ahead of his contemporaries as he promoted sports in quest of self-respect. Out of sheer love and driven by nationalist imaginary, he made a remarkable contribution to sports' promotion and its overall growth across the country. Looking back at India's sporting evolution; one will see why Maharaja Bhupinder Singh's name is synonymous with sports, especially cricket and India's Olympic movement.
In Independent India, there were few such modern Maharajas who went all out to patronize sports and Odisha chief minister, Naveen Patnaik stands tall by patronizing the dispirited Indian hockey team since 2014. The official sponsor, Sahara had backed out from sponsoring the Indian hockey teams in 2018. No sponsor meant practically no competitive play for the Indian hockey teams. This is when the Naveen Patnaik government of Odisha stepped in with a Rs 100 crore deal with Hockey India. Hockey India's current tie-up with the Naveen Patnaik government runs till 2023, when India is set to host FIH Men's Hockey World Cup.
A world class hockey infrastructure has come up in the state capital Bhubaneswar. Odisha helped give the game a much-needed push starting with the Champions Trophy hockey tournament in 2014. In 2017, his government also sponsored Kalinga Lancers club that won the Hockey India League in January and followed up by hosting Hockey World League in December 2018 when Bhubaneswar's Kalinga Stadium hosted World Cup Men's Hockey tournament. The following year, Odisha hosted FIH Men's Series Finals and Olympic Hockey Qualifiers 2019 and even the FIH Pro League in 2020.
In 2023, Bhubaneswar and Rourkela will again host the World Cup Hockey for Men for the second time. In Rourkela of Sundargarh district, Odisha is building the country's biggest hockey stadium with a seating capacity for 20,000 spectators to be named after tribal leader Birsa Munda. The state has produced some of the great hockey players in the past. The vice-captains – Birendra Lakra and Deep Grace Ekka – of men and women teams respectively are from Odisha.
Indian men's hockey team captain Manpreet Singh on Tuesday categorically mentioned that their bronze medal at Tokyo Olympics is a gift to the nation from Naveen Patnaik during a felicitation programme organised at Odisha's capital Bhubaneswar to honour both the men's and the women's outfit, which narrowly missed out on a bronze in Tokyo. Patnaik further announced that Odisha will continue to sponsor the Indian hockey teams for another 10 years. Each player was awarded Rs 10 lakh. Naveen Patnaik had played the game in his younger days as a goalkeeper while he was studying at the Doon school.
In most countries across the world, the state provides the grounds, stadiums, parks, community recreational centers – and then private entrepreneurs run programs on that state-provided infrastructure. To further strengthen the hockey ecosystem in Sundargarh, Odisha is also planning to lay a synthetic hockey turf in each of the 17 blocks of the district.
The Narendra Modi government at the centre and other state governments should take a cue from Naveen Patnaik government and pitch in to back other Olympian sports to push the country's standing at the world stage. India's sports infrastructure is woefully inadequate. The report of the Parliamentary Standing Committee for the preparation for the Olympic Games 2021 highlighted the shortage of coaches, sports equipment, human and technical support, lack of financial support, funding, investment and the need to recognize sports as an industry-in short, a dismal state of affairs.
The union government spends only three paise per day per capita on sports while China spends an estimated 316.5 billion yuan annually on sport, about Rs 3 lakh crore, i.e Rs 6.10 per capita per day, nearly 200 times more than its Indian counterpart. Financial support, an appropriate ecosystem and a sustained focus on sports are highly essential. In contrast, our sports funding leaves a lot to be desired. The last Budget had allocated Rs 2,596 crore to sports—down by about 8 percent when compared to the previous year. Niti Aayog had in the wake of the poor performance in Rio de Janeiro, has come out with a 20-point programme to improve India's medal prospects—the ambitious aim being of winning at 'least' 50 medals at the 2024 Olympics, which the Modi government should implement in true spirit.