By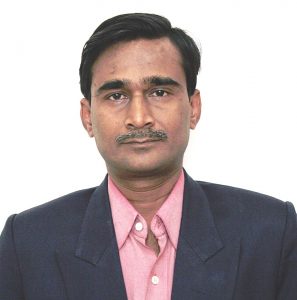 Nageshwar Patnaik in Bhubaneswar, August 14, 2021: It is possibly a cliched phrase but the Olympics are truly a 'stadium of dreams', it's a place where athletes and aspiring youngsters from some 200 odd countries alike have the chance to see their idols perform and gives them something to aspire to. With Tokyo Olympics held successfully in the backdrop of Covid-19 pandemic, it is time for introspection about India's sordid performance in fulfilling the dreams in the mega sporting event.
India with 120 crore people is the second most populous country followed by China. But India's medals tally in the Olympic Games virtually brings shame to all Indians. Why? Counting by population, India ranks the last in Olympic medal number, India got only seven medals at Tokyo, just one up compared to the 2012 Olympics. The seven medals include one gold, two silvers and four bronzes. The country appears to have resigned to a meager yield or none at the Olympics since its debut in 1900.
The world's second most populous nation has the worst Olympic record in terms of medals per head. The truth is that the demographic-dividend does not really convert into a better yield in the Olympics. In the past three and half decades, it has won only two gold medals – one for the men's 10m rifle in 2008 and one for the men's javelin throw in the recently concluded Tokyo Olympics. Compare India's performance with minnows such as Grenada and Jamaica, which regularly get a medal for every couple of hundred thousand people.
India's lack of success at the Olympics is largely attributed to lack of proper infrastructure, poor health, poverty, girls not being allowed to participate in sports and boys being coaxed into becoming doctors and engineers. The Indian government spent 3 paise per day per capita on sports while China spends an estimated 316.5 billion yuan annually on sport, about Rs 3 lakh crore, or Rs 6.10 per capita per day, nearly 200 times more than its Indian counterpart.
Besides, sporting is not encouraged as a career option for students. While there are bachelor's courses in sports, there are no sports-related courses or programmes in India's premier management schools. There are Master's and PhD programmes in sports management, but these are not really sought after like professional courses. In contrast, in the US, institutions like MIT's Sloan School of Management, Columbia University and George Washington University offer sports courses.
Indian sports ministry was set up only in 2000. At the central level, there is a Panchayat Yuva Krida aur Khel Abhiyan (PYKKA). But such programmes are far and few in between. The government has overhauled an athletic system that was once underfunded and corrupt. The Narendra Modi government's flagship sports programme, Khelo India is getting higher allocation which jumped from Rs 97.52 crore in 2016 to Rs 890.92 crore in 2020. But, the sports budget for (post-Covid) 2021-22 saw a reduction of Rs 230.78 crore, when compared to the previous year, with Khelo India allocation slashed to Rs 660 crore.
True, there was this impressive show by the women's hockey team, and the bronze medal winning performances of the men's hockey team, Mirabai Chanu, P V Sindhu, Lovlina Borgohain, Ravi Dahiya, Bajrang Punia, and Neeraj Chopra. It is time for us to ask the question: why are we such a bad sporting nation? We need to search for answers and plug the loopholes.
For one thing, the government has very little investment on the sports infrastructure. The mass sports and competitive sports are both lagging behind. The Modi government must take a pro-active role in earmarking huge investment for building a world-class sporting infrastructure and promote a true sports culture in every nook and corner of India. This will go a long way to truly celebrate the spirit of Khelo India and dream of actually winning many more Olympic medals.
It is in this context, the factors behind the achievement of both men and women hockey teams is worth exploring. Indian hockey was virtually in tatters and even it could not qualify for the 2008 Olympics. The sponsors were shying away from Indian hockey teams. However, in 2015, Odisha took the lead by endorsing a premier hockey league and three years later, a World Cup was organized in the state. A world class hockey infrastructure has come up in the state capital Bhubaneswar. In 2023, the hockey world cup is again scheduled to be held in Bhubaneswar.
It is needless to say that due to the sustained support by Odisha chief minister Naveen Patnaik – a hockey fan himself, has helped Indian hockey to rise from the ashes. He has gone a step further by announcing to have a synthetic AstroTurf ground in every district which will go a long way to popularize hockey from the grassroots. With Odisha's experiment with reinvigorating fading glory of hockey tasting success, other states should emulate the Odisha model by picking up one or two Olympic sport and build necessary infrastructure and other facilities.
The central government, however, can play a crucial role in backing the states taking lead to sponsor one of the Olympic sports. So also the private companies can be roped in to build infrastructure in public private partnership mode. But there is no doubt that the government has to increase the fiscal space for sporting.
One of the biggest problems in sports management in our country is the overwhelming dominance of cricket. Experts must come up with a package to popularize fencing, boxing, wrestling, equestrian, shooting and other Olympic sports and the government must take the suggestions seriously and implement in true spirit. This will help the country slowly but steadily rise in the list of medals in the coming Olympics.