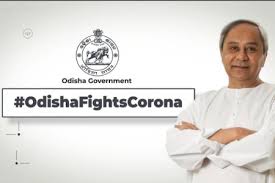 By Bizodisha Bureau, Bhubaneswar, July 14, 2021: Odisha is likely to lift restrictions in majority districts with a rider in view of a drastic dip in daily Covid-19 positive cases. The Test Positivity Rate (TPR) stands at 3 per cent in the State.
However, Naveen Patnaik led government is expected to unveil some special action plan for the Twin City of Bhubaneswar, Cuttack and Puri districts while deciding on the next course of action as daily positive cases in have shown no sign of decreasing.
Religious places and educational institutions across the State may remain closed for some more time. Similarly, any kind of social, cultural and political gathering may not come under the list of relaxations; officials said while ruling out complete unlock process.
The bus services are yet to come back to normalcy in the entire State while restrictions are still in force on gyms, malls and beauty parlours.
However, reopening of mall, gymnasium, salon, spa, swimming pool and bus services might be allowed with conditions of stricter Covid protocols, officials said adding that all possible measures are being taken to arrest the infection. The government is focussing on surveillance, vaccination and treatment before the possible third wave of the pandemic.
The government is expected to decide on the unlock process keeping the caseload and the likely third wave of infections in mind.