By VIVEK PATTANAYAK in Bhubaneswar, June 14, 2021: When the Convention on International Civil Aviation was signed in Chicago on7th December, 1944, the preamble explicitly stated that the future development of international civil aviation can greatly help to create and preserve friendship and understanding among the nations and peoples of the world, yet its abuse can become a threat to the general security.
History of last seven decades has shown cooperation among the countries and people in development of international civil aviation which has contributed immensely to growth of global economy through trade, business, commerce, and tourism and its misuse has brought disruption, tension, and friction in the world of civilized people. Most spectacular event was 9/11 when the civil aircrafts were misused as weapons of mass destruction. It was caused by non-State actor. There have also been other events of misuse in the past.
What happened over the airspace of Belarus in the recent past has raised the issue of safety culture in international air transport which would serve as warning to the whole world. If it is not dealt with firmly, it would jeopardize safety of civil aviation shaking the confidence of innocent passengers to fly internationally.
Ryan Air flight operating aircraft B 737-800 under flight number FR 4978 carrying 126 passengers and 6 crew members between Athens and Vilnius while overflying Belarus almost on the last leg before descending to approach the airport of destination was informed by the air traffic control of Belarus that plane has bomb on flight and asked to divert to the Minsk airport. Fighter MIG 29 was scrambled by Belarus to intercept the flight and pilot was directed to land at Minsk.
Immediately on its landing the military surrounded the aircraft and boarded the plane first they arrested two passengers, one apparently a dissident journalist of Belarus, and the other, his girl friend, and subsequently search was made of baggage etc. and no bomb was found and thereafter the flight with the rest of passengers was allowed to fly to Vilnius delayed by seven hours. The two arrested passengers are under detention in Belarus.
This unprecedented incident has generated condemnation across the world giving rise to cancellation of flights over Belarus airspace by many Western countries.
International Civil Aviation Organization, the specialized agency of the United Nations convened emergency meeting of its 33-member Council to deliberate on this incident and decided to investigate into the matter under the permissive functions as prescribed in Article 55(e) of the Chicago Convention, 1944.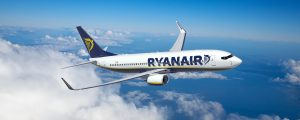 The aircraft was registered in Poland operated by Buzz airline of Poland on behalf of Ryan Air, a company incorporated in Ireland. Prima facie interested State parties to this case would be Ireland, Poland, Greece, and Lithuania and countries whose passengers were on the flight. In addition, Ryan Air and Buzz would be concerned. IATA, an international association of airlines and International Federation of Airline Pilots' Association (IFALPA) would be equally concerned by this event. Other international bodies of passengers and owners of aircraft would also have legitimate interest in this case.
First, it must be stated at this stage that Belarus is a signatory to the Chicago Convention, 1944. Therefore, it has the obligations under this multilateral treaty which constitutes a public international law in the domain of international air transport. In addition, it is also subject to Standards and Recommended Practices (SARPS) contained in all the 19 Annexes of this global body framed under Articles 37 and 38 of the Convention.
The Preamble of the Convention highlights about the understanding among nations that international civil aviation should be developed in a safe and orderly manner. Safety includes security.
Freedom in air has evolved since international air transport began in the early part of 20th century when aircraft of one country started flying to other countries. Freedom to overfly a country, land in a country for non-traffic purpose, and carry passengers of one country to another and then also to carry to a third country and pick up passenger from there became freedoms of air. These five freedoms have been well recognized since International Air Transport Agreement of 1944 was adopted. This legal instrument includes right to overfly known as first freedom although this multilateral agreement could not be ratified universally.
Therefore, these freedoms are exchanged through bilateral agreements among the countries for scheduled services and registered with International Civil Aviation Organization. In addition, International Air Services Transit Agreement, 1944 a multilateral treaty more or less universally accepted also includes first freedom.
Bilateral air services agreements as envisaged under Article 6 of the Convention among the States also invariably include right to overfly apart from traffic rights. Article 5 of the Chicago Convention gives the right to overfly for non-scheduled services.
Under Article 4 States undertake not to make misuse of civil aviation. Article 3bis puts a mandate on the State not to use weapons against civil aircraft. Procedure of interception has been also prescribed not only under this Article indicating under what circumstances the aircraft will be required to land but also guidelines have been issued by ICAO.
Belarus is not a signatory to International Air Services Transit Agreement. Although bilateral air agreements signed by Belarus with Ireland and Poland need to be examined, Ryan Air must be overflying under an authorization because it is a scheduled flight.
From the reports available, so far in the media, there was no bomb on the aircraft. After search, the aircraft was allowed to fly without two passengers who had been arrested.
Scrambling of military aircraft was in contravention of Article 3. Whole operation is an outrageous act of unlawful interference of international flight which was been termed as State sponsored hijacking.
Under Convention for the Suppression of Unlawful Acts against the Safety of Civil Aviation, 1971 (known as Montreal Convention) any person commits an offence if he unlawfully intentionally communicates information which he knows to be false, thereby endangers the safety of aircraft in flight. An attempt is an offence and accomplice is equally an offender. Belarus is a signatory to this Convention as erstwhile Bilo-Russian Soviet Socialist Republic and hence obliged to respect this international law.
Diverting a flight to another airport forcibly undoubtedly places the safety of aircraft and its passengers and crew at risk.
The natural questions come to one's mind how air traffic services could give the information about bomb and who authorized interception. It is obvious from the reports so far available that interference was done for the purpose of arresting two dissidents.
As stated earlier, Standards and Recommended Practices, inter alia, deal with aviation safety (Annex 2, Annex 6 and 11) covering rules of air, aircraft operation, and air traffic services and aviation security (Annex 17) and facilitation (Annex 9). The investigation under Article 55(2) would cover all these aspects including Montreal Convention, 1971 dealing with hijacking.
Pending the result of this investigation, the States are free to take appropriate action under bilateral agreements.USA has already taken action to terminate the Air Services Agreement. If the States decide not to overfly Belarus it will be revenue loss for Belarus for being deprived of air navigation charges although diversion will involve extra fuel cost for the airlines not overflying.
Individual passengers, the airline, and crew members can resort to damage suits against Belarus in the appropriate courts. Nothing prevents also the issue being raised in the United Nations Human Rights Council by the States whose passengers were travelling in the flight.
Based on the investigation, the Council of ICAO under mandatory function as contained in Article 54(j) can report to contracting States any infraction of the Convention, as well as any failure to carry out recommendation or determination of the Council.
Under Article 54 (k), the Council can report to the Assembly any infraction of the Convention where contracting State has failed to take appropriate action within reasonable time after notice of the infraction. The Assembly under Article 49(k) has the power and duty to deal with the matter within the framework of the Convention.
The affected member States Poland, Lithuania and Ireland can raise disputes, including adjudication and arbitration. The Assembly under Article 88 can suspend the voting power in the Assembly and in the Council of any contracting State that is found in default.
In conclusion, this incident no matter whether such cases have taken place in the past or not, and what is the result of investigation, deserves global attention fora comprehensive review of safety and security standards and procedures of international air transport.